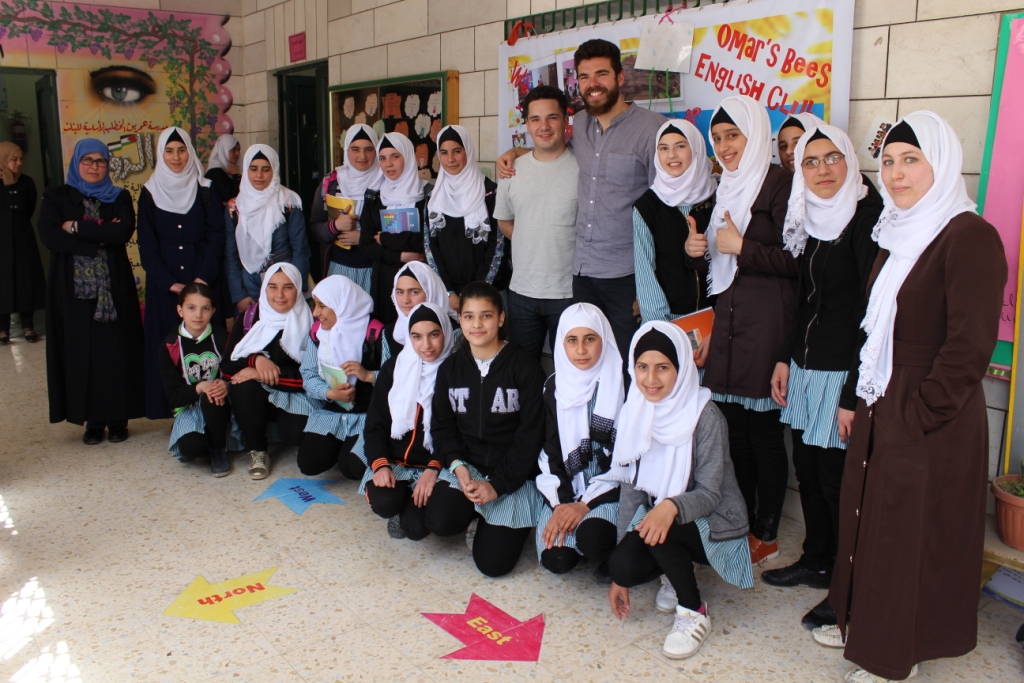 Teach for Palestine (English Teacher) Program provides internationals English teachers the opportunity to live in Hebron, Palestine and volunteer with the Excellence Center (EC). International Volunteers play a crucial role in achieving EC's mission of providing Palestinians the resources necessary to gain language proficiency and professional skills. Hosting people from abroad helps to maintain a diverse cultural dialogue and language exchange at EC.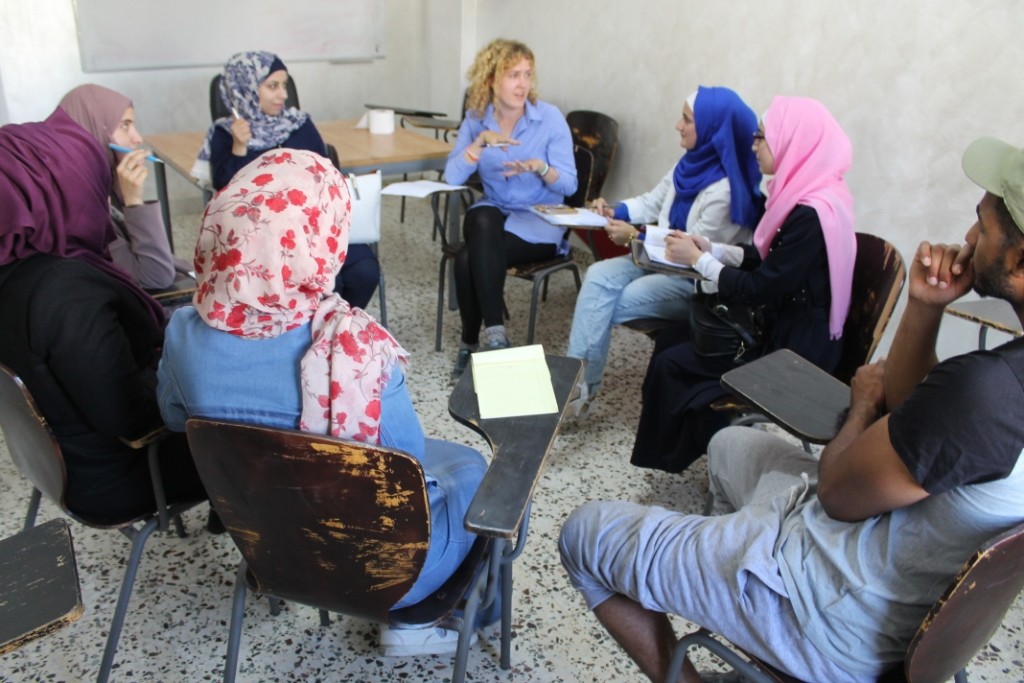 International volunteers are provided with 3 hours of conversational Arabic courses. During their time in Palestine, volunteers instruct English language classes and provide administrative assistance while immersing themselves in Palestinian culture. Teach for Palestine Program participants teach courses focusing in areas such as English for business and conversational English or their language of choice.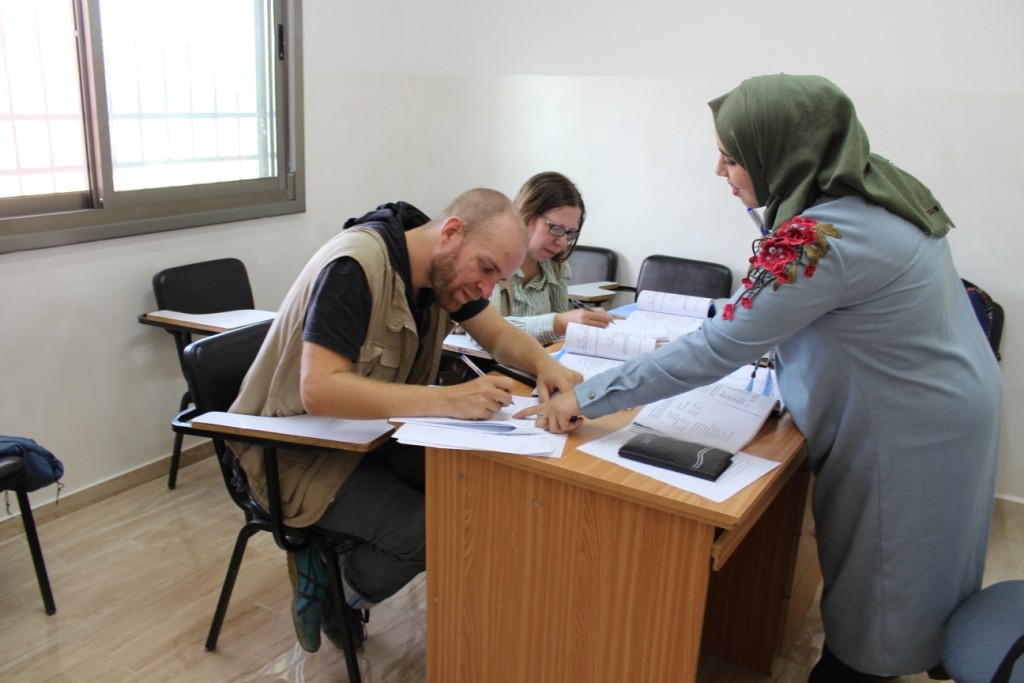 The Excellence Center aims to achieve social discourse through cultural immersion. Volunteers in Palestine live with a host family (availability permitting), and visit historical sites and cities in the city of Hebron. EC aims to make i feel at home so that they have a positive and enriching time in Hebron. Participants have the ability to truly experience Palestinian life. Upon completion of the volunteering period, the Excellence Center will award a certificate and recommendation letter.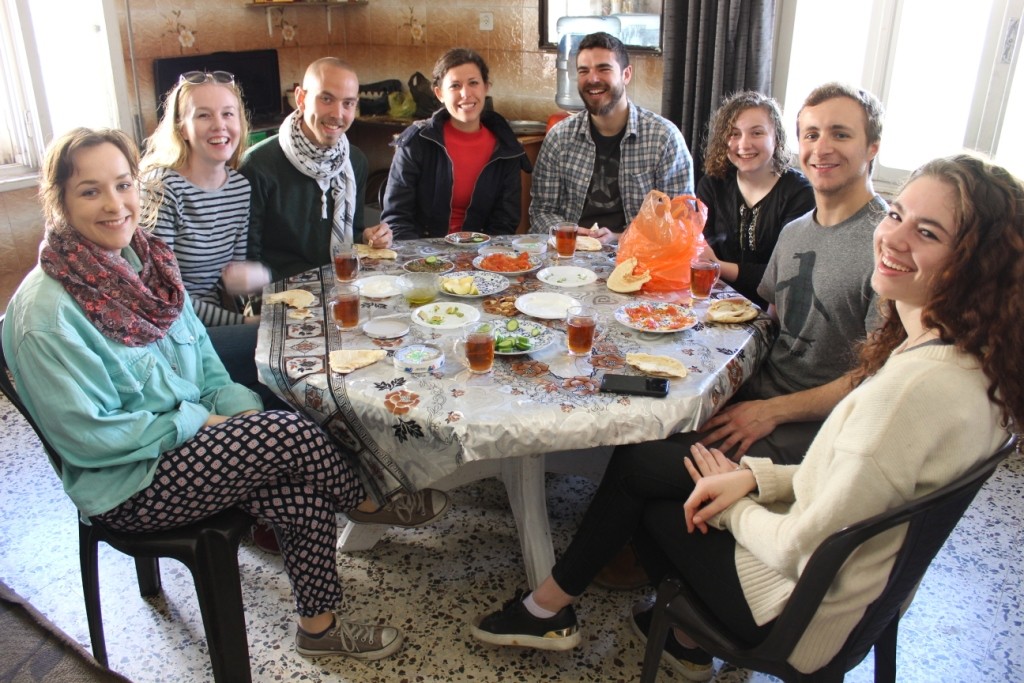 The Excellence Center offers Teach for Palestine position year round
We are looking for English Teachers who has the skills and know-how of instruction methods to teach English to Palestinian youth and children. Applicants must have sufficient experience and skills in teaching English to non-native speakers. Applicants should hold a bachelor degree in English.
Teach for Palestine volunteers responsibilities:
–       Teach English Classes at Excellence Center independently.
–       Teach some individual courses for Palestinian students and community members
–       Help the Excellence Center in developing the English curriculum and teaching outlines
–       Produce teaching lessons
–      Write articles about Palestine, its people, places, and culture
–       Organising some workshops and community development activities on different themes including how to write resumes, cover letters and conducting job interviews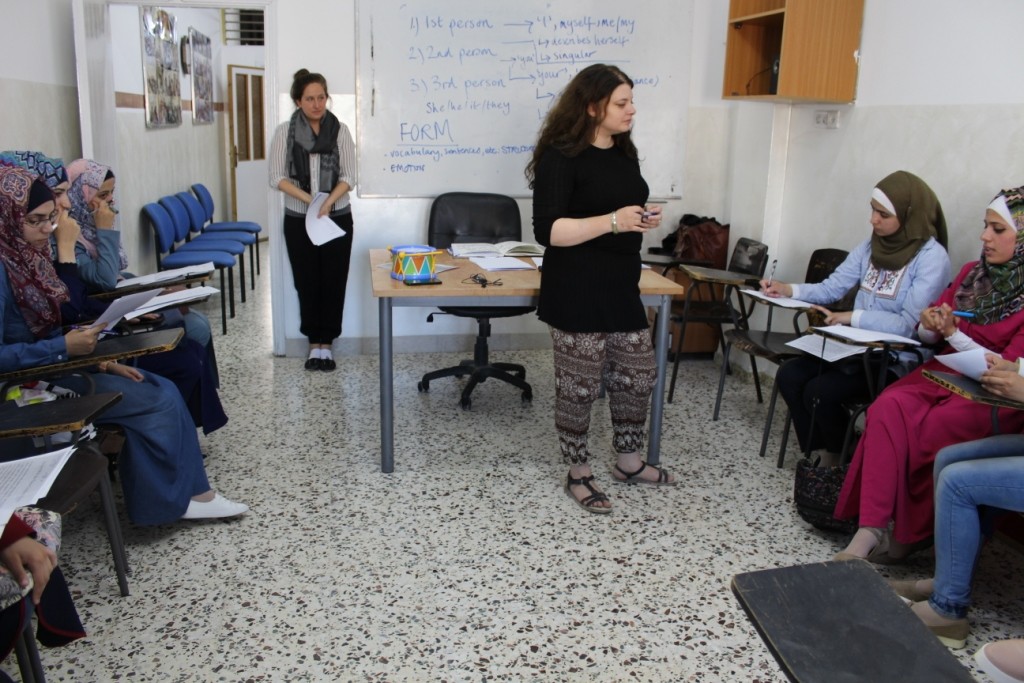 What you get from the Excellence Center:
–       Support during the time in Palestine
–       Meet Palestinian university, school students and community members.
–       Live with a Palestinian host family or in a room in the city of Hebron
–       Engage in some community activities
–       Immerse in Palestinian culture and politics
–       3 hours of conversational Arabic
–       Arabic book for conversational Arabic
–       Some visits in the city of Hebron e.g. old city, Abraham mosque, local universities
–       Breakfast
The program is subject to a registration fee of 120$ 
Eligibility for Teach for Palestine Program
People who have a degree in English and are between 27 – 70 years old are eligible to participate in the Teach for Palestine program
The Volunteering Duration
The Excellence Center accepts applications year round from applicants who can work with our institution for 8-10 weeks
Which Airport Should I Start Checking for Flights to Palestine?
The easiest way to get to the Excellence Center in Hebron, Palestine is to fly to Tel Aviv Airport (Israel). It takes about two and half hours from the airport to the Excellence Center in Hebron via shared Taxi.
You can also fly to Amman, Jordan and then cross to Palestine, but it takes more time and is more expensive.
Visa
Upon your arrival at Ben Gurion Airport, Israel, you will be granted a tourist visa valid for 90 days. There is no need to obtain a visa ahead of time.
Travelling to and from Hebron
Upon enrollment in the Teach for Palestine program, travel instructions for travel to and from Hebron will be emailed to you.
Pre-departure Support 
The Excellence Center will organize calls with you via Skype, write invitation letters, send travel instructions, and give you advice on different topics related to your travels
How to apply
Please send us an email to Rafat@excellencenter.org Teach for Palestine Program (English Teacher) as subject line. We will then send you the application form.
For more information, please visit our website: http://excellencenter.org/
Excellence Center's Facebook page: https://www.facebook.com/ExcellenceCenter
Excellence Center's Facebook account: https://www.facebook.com/RafatECHebron
Watch us on Youtube: https://www.youtube.com/channel/UCsQSLdFZWZcBm6Uj0XMYuKg
Visit and Explore Palestine: https://www.facebook.com/ExplorePalestine