In the summer of 2015, The Excellence Center from Hebron partnered with Multaqa Sawa'id from Dura in a joint program called "Future Palestinian Leaders Program 2015 to teach English to Palestinian kids and youth in the south of Hebron. In this program,  Palestinian students of all ages and literacy levels are encouraged to take part.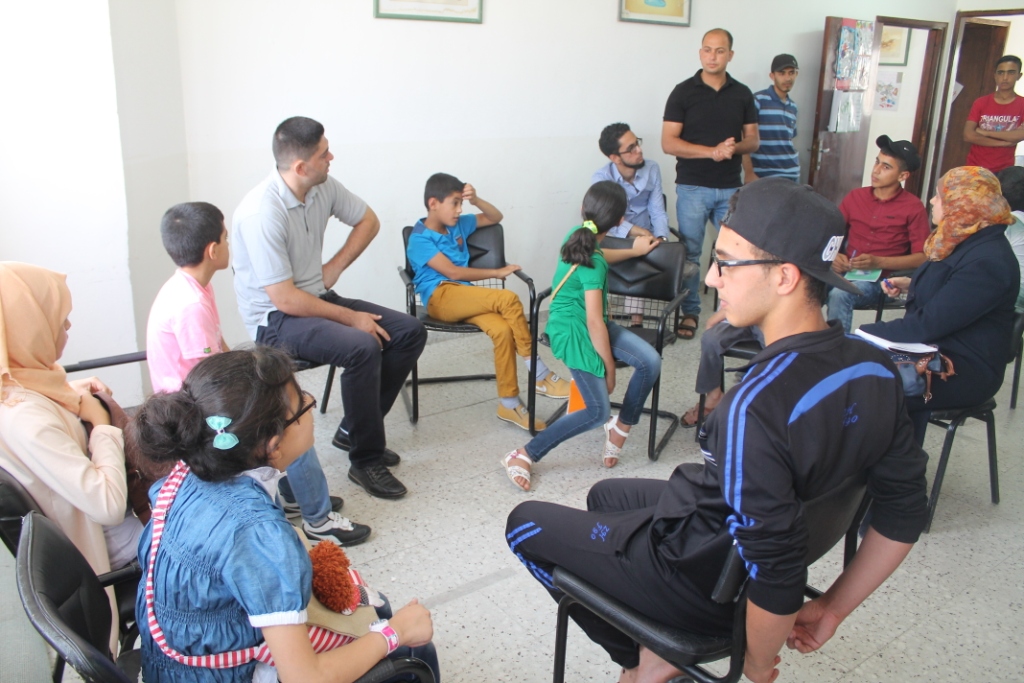 Currently, the program offers three levels: starter, beginner, and intermediate. The levels correspond with the literacy of the students, with starter focusing on the foundations of English and intermediate focusing more on building conversational skills. Currently, an international intern from the United States who is participating in the Teach English, Speak Arabic Program 2015, named Asad is working in Dura. Asad uses his knowledge of grammar and conversation to immerse the Palestinian students in an environment where learning English is both enjoyable and productive. In the process, Asad is able to polish his Arabic-language skills as the students occasionally help him with Arabic while he is teaching. In this way, the lesson provides mutual benefit for both the teacher and the students.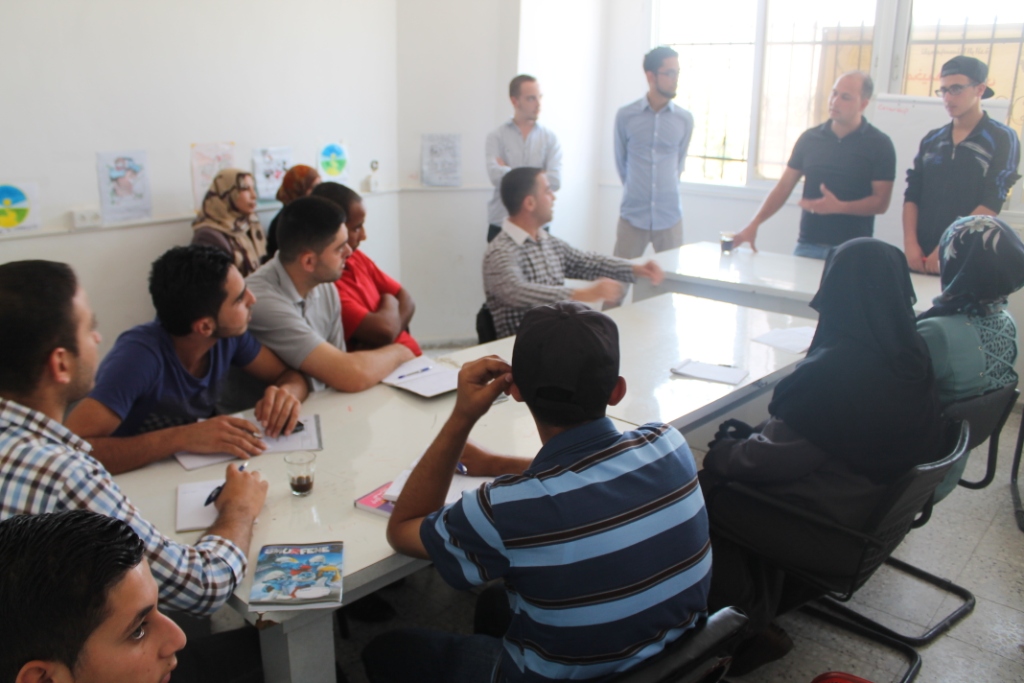 Through teaching English to Palestinian kids and youth in the south of Hebron program, both student and teacher not only learn each other's languages, but also gain a firsthand exposure to the culture that the languages represent. International volunteers are able to experience life in Palestine while learning Arabic, and native Palestinians are able to learn English through the eyes of a foreigner.
Most students have only had exposure to the English language in textbook-format taught by their schoolteachers, and many of them have expressed that this format was not the most effective for learning English in a way where they could internalize the language. This initiative "teach English to Palestinian kids and youth in the south of Hebron" provides a fresh new way to learn and internalize the English language.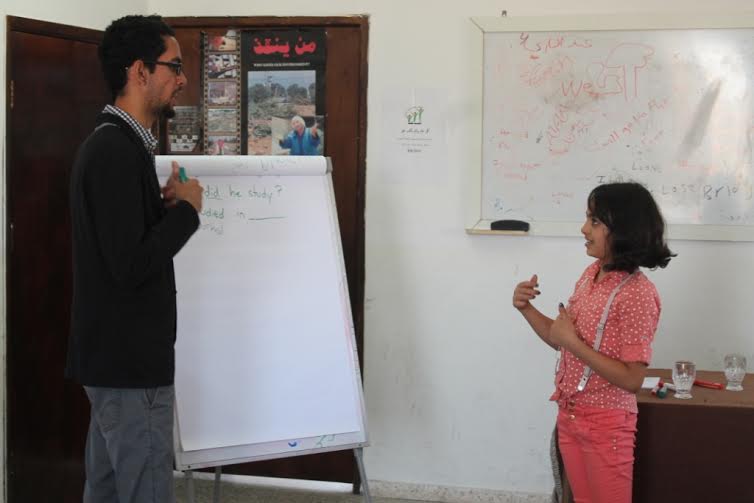 One of the activities for the starter and intermediate classes includes replaying real-life scenarios in the classroom by engaging in group conversation. This is done by throwing a ball to one another and asking questions to whomever the ball is thrown to. For the intermediate class, one of the activities includes debating political issues to polish conversational skills and develop strong language comprehension.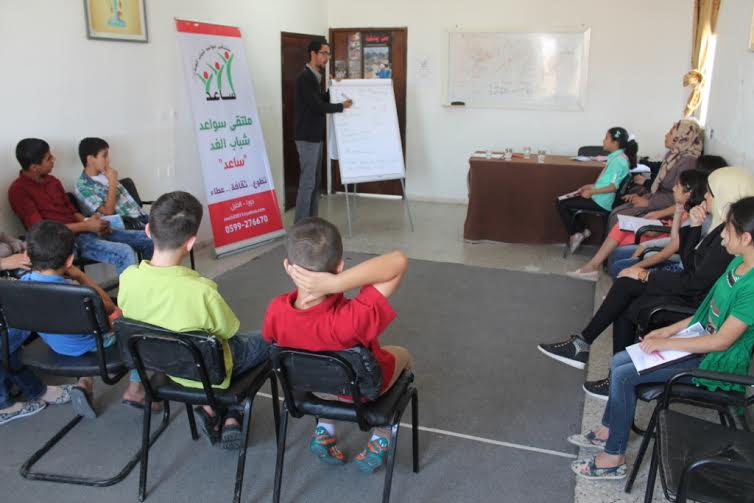 The Excellence Center strives for the highest standards when providing students with English-language education. Multaqa Sawa'id also strives for the same standards. For both organizations to come together in order to bring the language to a broader audience is an incredibly powerful thing. Both organizations also organize trips to various sites with the internationals where they are shown Palestinian culture while students are encouraged to practice their English in these environments. Ameen Kahalf, the manager of Multaqa Sawa'id, has expressed great results thus far from this project, and he hopes that it will expand in the years to come.