"Teach English, Speak Arabic"(TESA)
|
Wil jij het dagelijks leven in Palestina ervaren? Wil je Palestijns Arabisch leren? Zou je graag samenleven met een Palestijns gastgezin? Zou je graag meer leren over Palestijnse cultuur en het politieke web waarin de Palestijnen verstrikt zitten? Ben je een student die op zoek is naar een stage die kan bijdragen tot je toekomstige carriere? Ja? Dan ben jij de geknipte kandidaat om deel te nemen aan het "Teach English, Speak Arabic"(TESA) van het Excellence Center!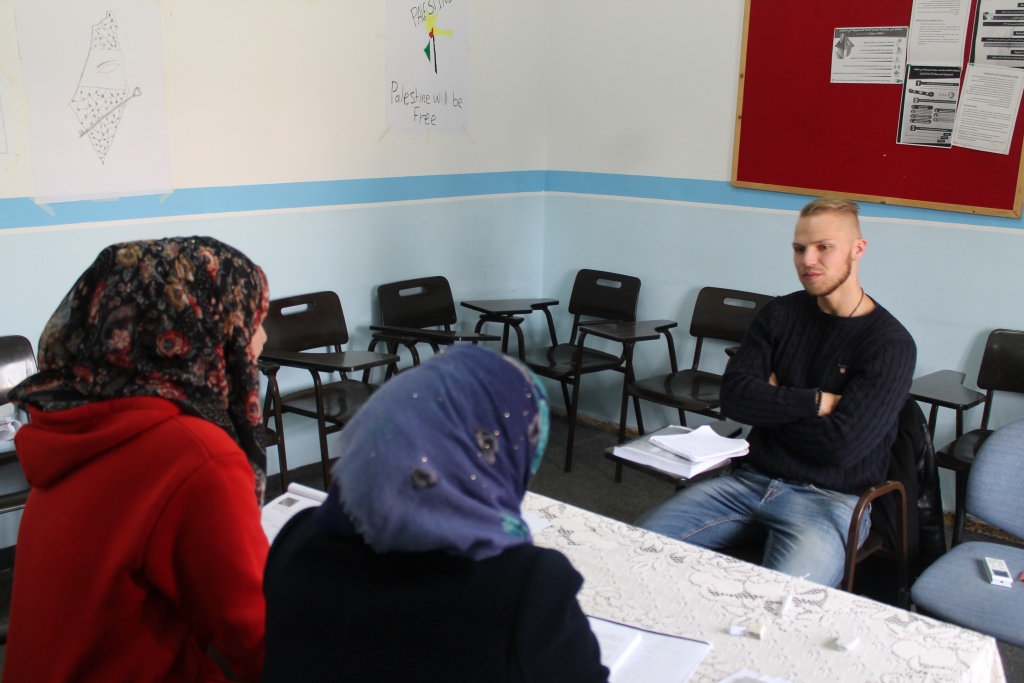 Het TESA 2015 "Teach English, Speak Arabic" programma is een unieke kans voor studenten om het verschil te maken in hun eigen leven én het leven van anderen. Bij ons onderwijs je als stagiar niet alleen Engels aan Palestijnen, je bent ook actief in gemeenschapsontwikkelende activiteiten georganiseerd door het Excellence Center.
Daarenboven krijgen alle internationale stagiars ook lessen Arabisch van ervaren Palestijnse leerkrachten voor minstens drie uur per week. De taallessen omvatten zowel Palestijns Arabisch alsook Modern Standaard Arabisch.
Gedurende de voorbije vier jaar heft het Excellence Center niet minder dan 120 internationale stagiars en vrijwilligers van over de hele wereld mogen ontvangen. Klik hier om een kort filmpje te bekijken over de activiteiten van het jaar 2014.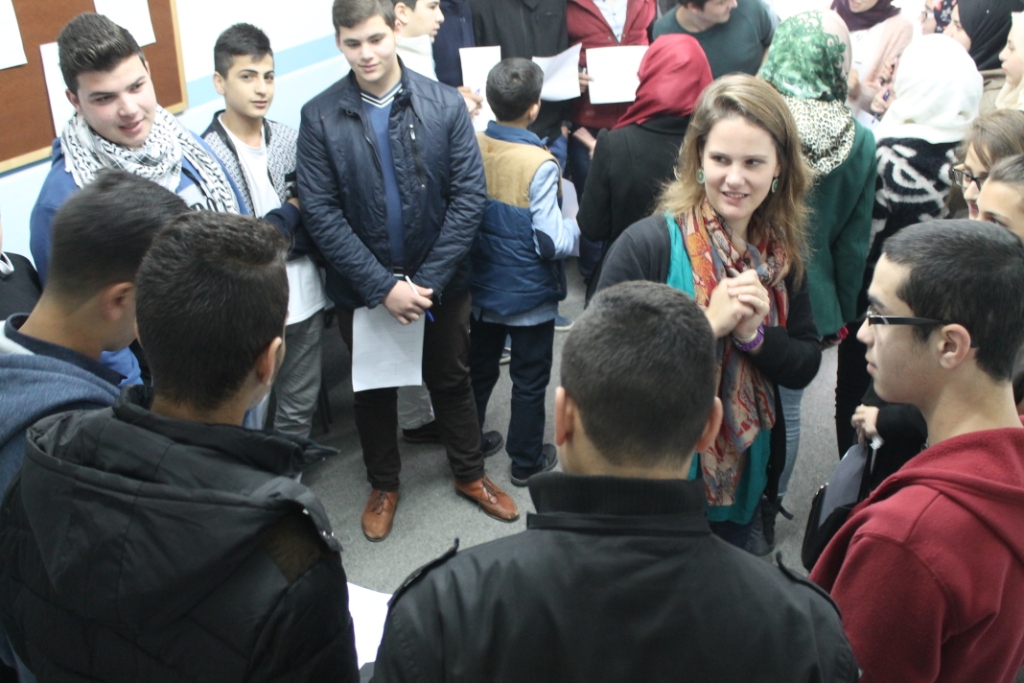 Het TESA programma is de ultieme kans om het leven en de politieke realiteit van de Palestijnen in Hebron van dichtbij te leren kennen. Als stagiar of vrijwilliger krijg je de mogelijkheid Palestijnse leerlingen, studenten, en leden van de lokale gemeenschap in Hebron te ontmoeten.
Het TESA programma biedt internationale stagiar(e)s gedurende het hele jaar twee soorten posities aan. De eerste is een stageplaats bedoeld voor mensen die de capaciteit hebben om Engelse les te geven aan jongeren, kinderen en volwassenen. De tweede mogelijkheid betreft een stageplaats als "Teaching Assistant". Deze positie is bedoeld voor studenten en andere mensen zonder ervaring met het aanleren van Engels als tweede taal.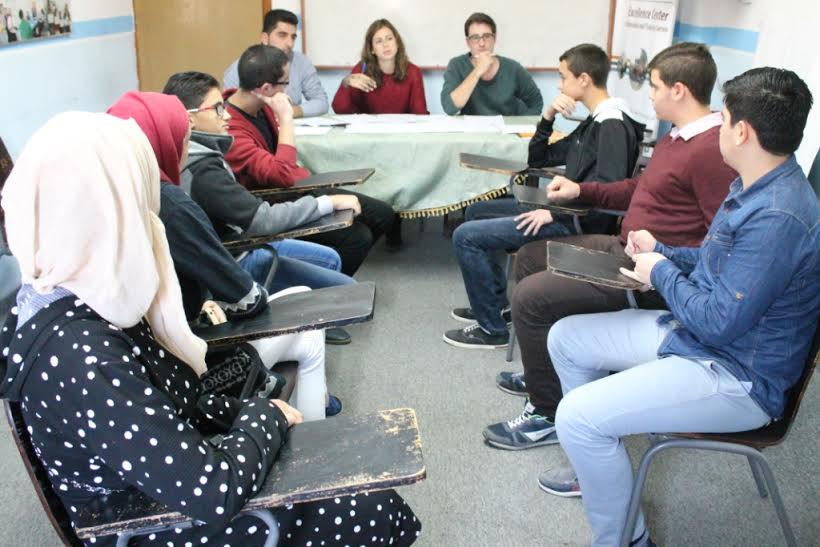 Bij het afsluiten van een periode als stagiar(e) of assistant rijkt het Excellence Center een certificaat en aanbevelingsbrief uit aan de deelnemers. Het certificaat en aanbevelingsbrief kunnen dan gebruikt worden op CV's of voor het behalen van studiepunten.
Het Excellence Center werd in 2011 opgericht in Hebron en is geaccrediteerd door het Palestijns Ministerie van Onderwijs als onderwijs- en cultuurcentrum. Het Excellence Center werd oorspronkelijk opgericht als jeugdinitiatief met als doel om de gemeenschap in Hebron taalonderwijs aan te bieden (voornamelijk Engels).