Teach English In West Bank
|
On Sunday March 15th Excellence Center instructor Bassam Kawasbah hosted the second session of his new Beginner English class with help from Irish teaching volunteer Allison Harrington who is participating in the Volunteer in Palestine program 2015, and Australian Arabic student Tony Ngo who is participating in the Study Arabic Program in Palestine 2015. Because it was only the second class meeting today's lesson plan focused on having the twelve students make simple introductions in English while also describing themselves to the class.
The participation of Allison and Tony also gave the students an opportunity to hear other English dialects, honing their listening comprehension skills in the process. The students have so far proved very impressive in the class, and instructor Kawasbah is looking forward to further improving their skills with a number of interactive activities over the coming weeks, including some field trips out into the city of Hebron, and an installment of the Center's ever popular Food Day.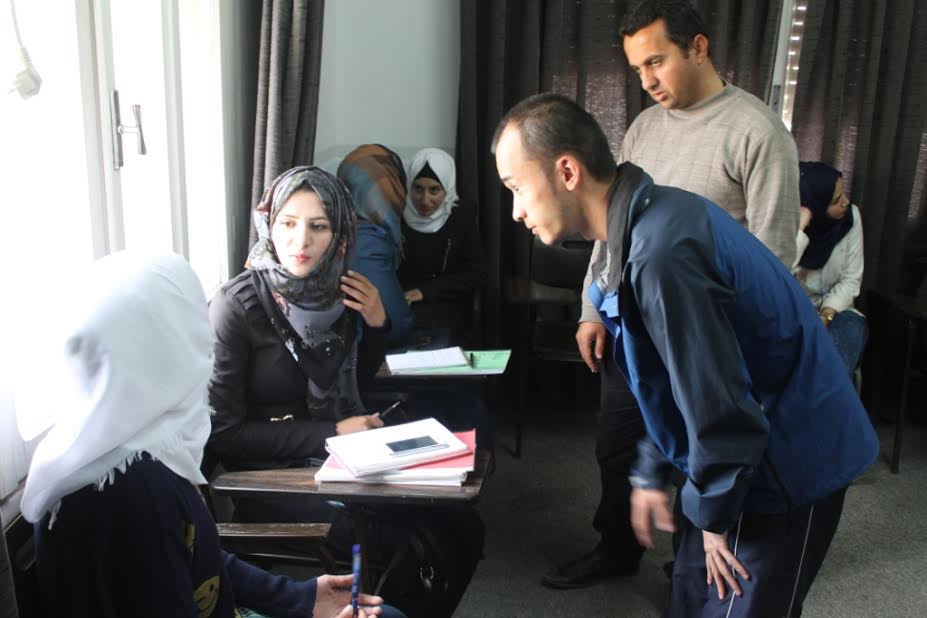 As always the main focus of the classes will be practical, conversation English, and so instructor Kowasmi will also administered several oral examinations to keep track of the students' verbal communication skills.