Last week saw the completion of two classes taking part in the Intermediate 1 course at the Excellence Centre. Around 20 students took part in the oral exam, invigilated by three English-speaking volunteers. The majority of the course was taught by Damir, from the United States, assisted by David from the UK. The classes took place twice a week for two hours at the Excellence Centre, and comprised of 15 lessons (30 hours) in total.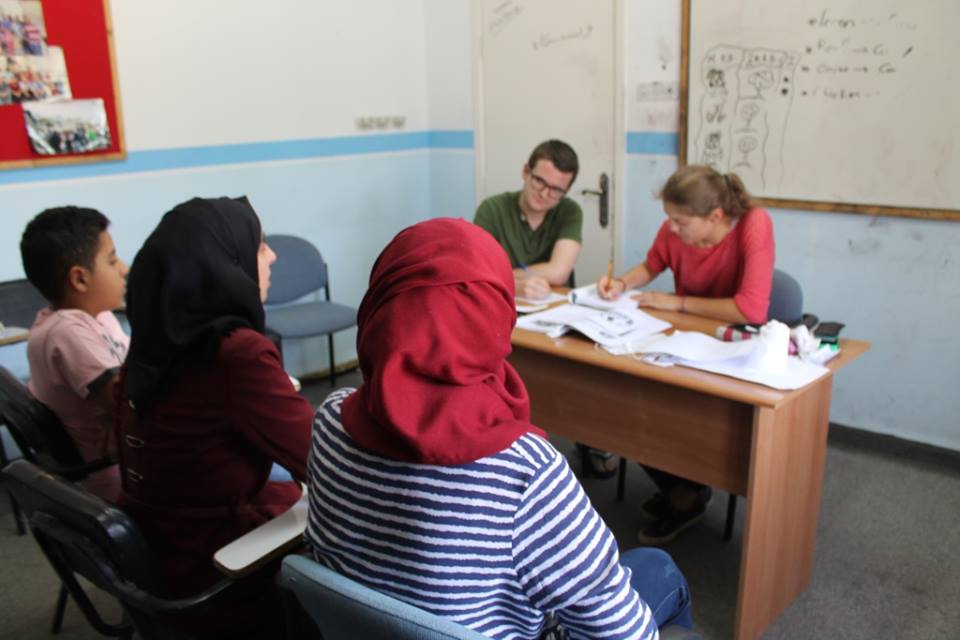 'This was probably my favourite class of my time at the Centre', said Damir. 'The lively discussions about many interesting topics such as history, politics and media really improved the students' English skills, and prepared them well for the next level'.  The exam included a variety of open questions to which the students had to respond as best they could. This is the case for all levels, but for Intermediate 1 students, the questions are of a more advanced nature. For example, some students were asked if they would prefer a one-state or two-state solution to the political problems affecting Palestine today, and encouraged to give reasons for their answer.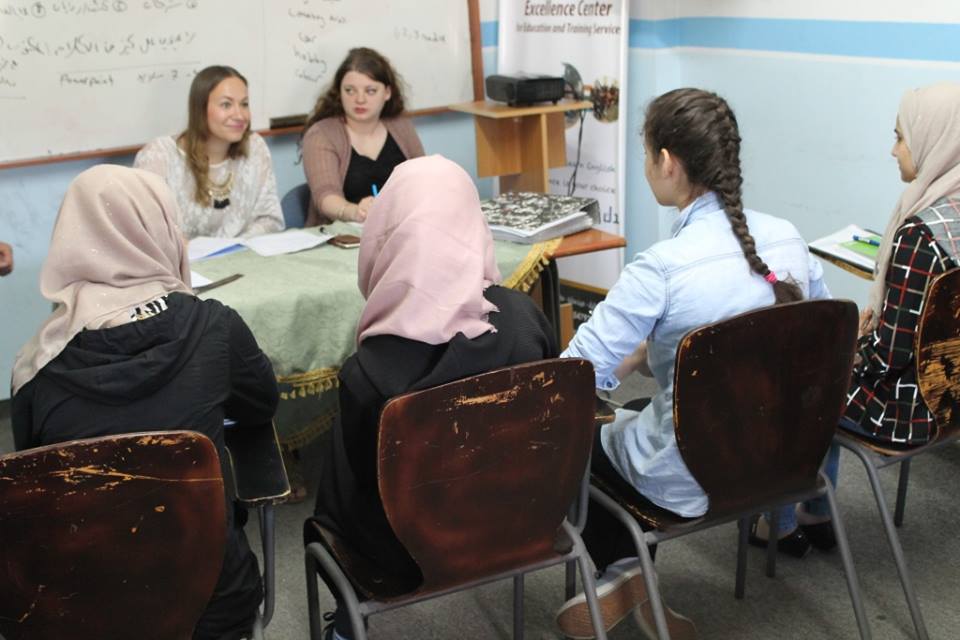 In addition to the exam, each student prepared and performed a short presentation on a topic of their choice. Examples included the environment, refugees and education. 'The presentations were very impressive', said David. 'The practice of public speaking is essential to improving language skills, and I noticed many positive changes from the students over my two months working at the Centre'.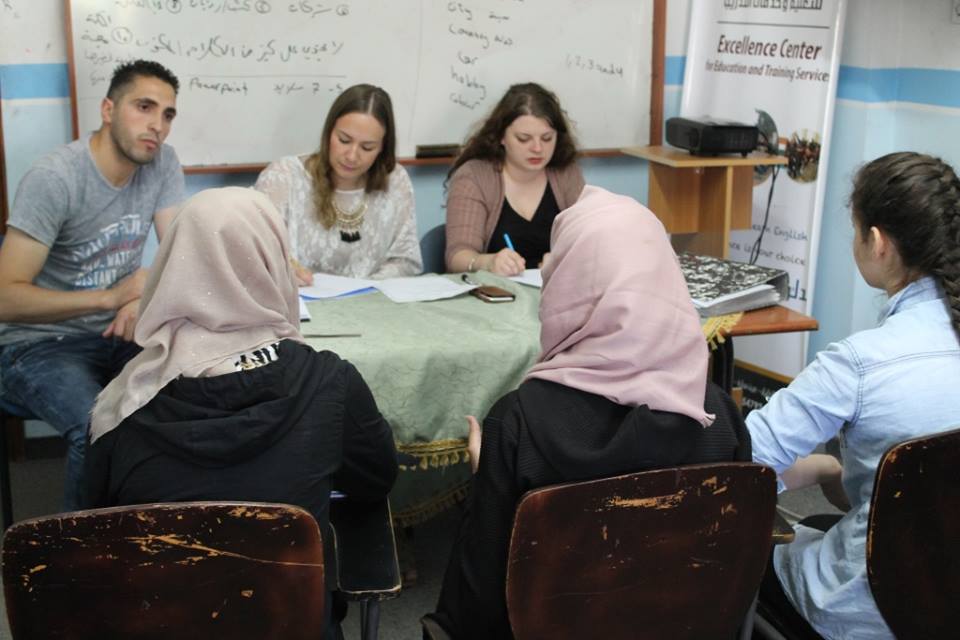 Most of the students who passed the exam have already moved on to Intermediate 2 level. This is the highest level of English the Excellence Centre currently offers. The 12 students in the class will be taught by Carys, from the UK, and will undergo their final exam in around 7 weeks.