Summer Camp in Hebron, Palestine 2017: Summer 2017 will not be an ordinary summer for the students of Hebron, Palestine. Some students will be able to participate in the summer camp opened by the Excellence center. On the first day there were forty kids who came to attend and to see if they would like to attend the camp for two weeks. This is a great opportunity for the students to work on their english skills with native speakers or near native speakers.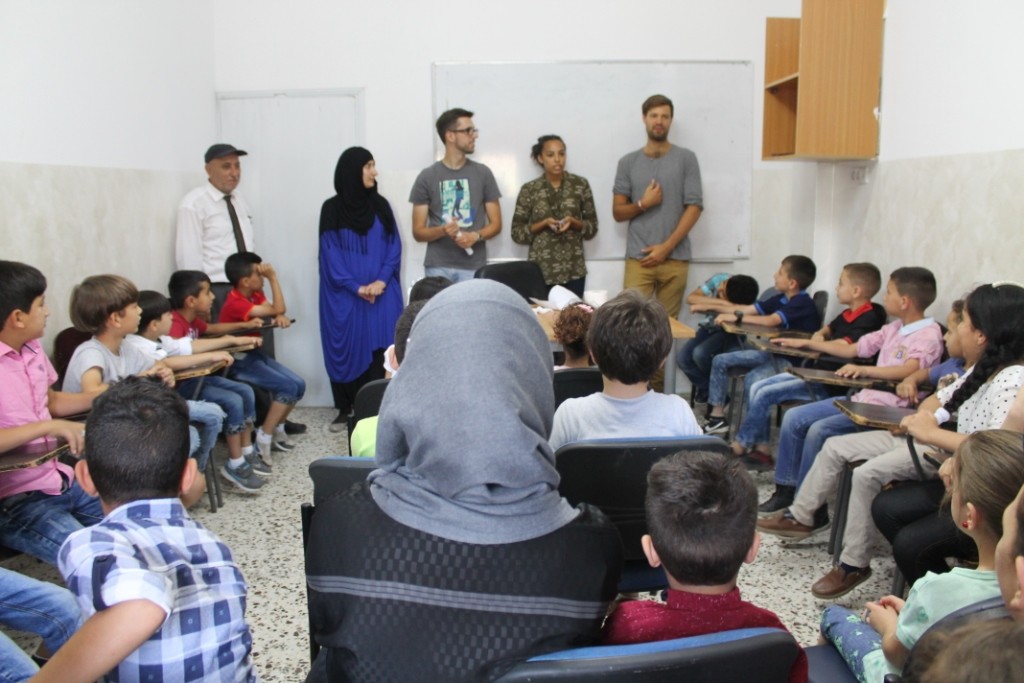 This camp is for young students who will be learning communication skills as well as leadership skills. The camp will be carried out with classes by international students with nontraditional ways of teaching. The objective is to engage the students in English conversation that they may use in their daily lives. Some of the volunteers come from places like the United States, Sweden, France and there are Palestinian volunteers as well (Anwar and Maria).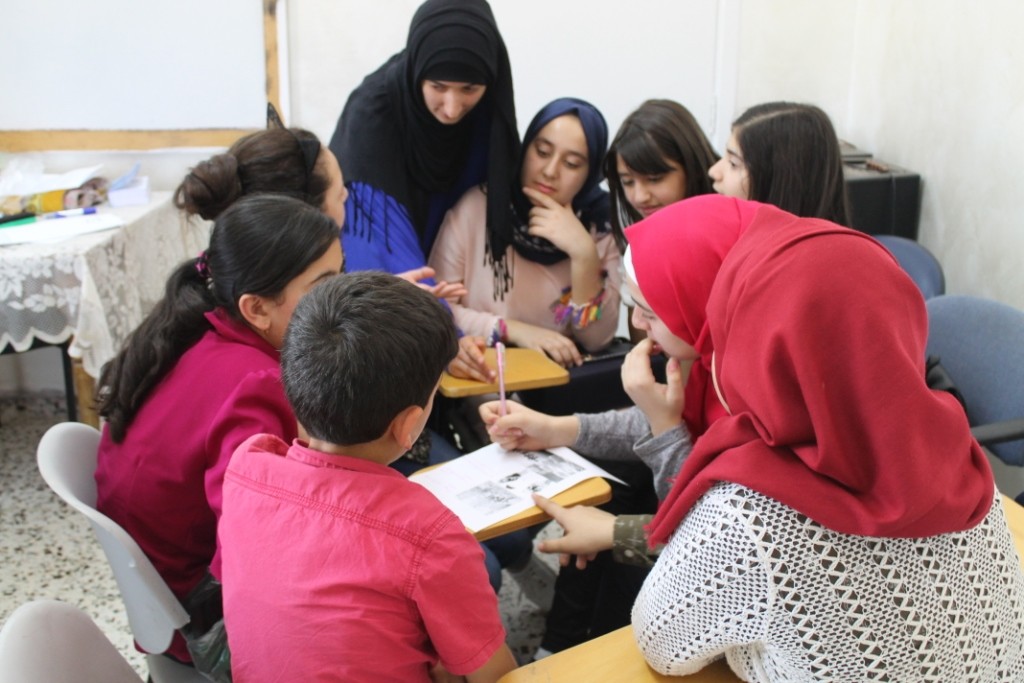 For the first day, the students learned about seasons and family trees. With the seasons, students learned vocabulary like winter, summer, autumn, and spring. In addition, the students learned how to say the activities that they like to do in each season such as snowball fights, swimming, and vacations. For the families, the students learned how to explain who was in their families as well as extended families. First, we began with introductions and continued with exercises that gave students the chance to express themselves. Afterwards, we played a game to keep the students engaged and even allowed the students to come to the board and be in charge of the game.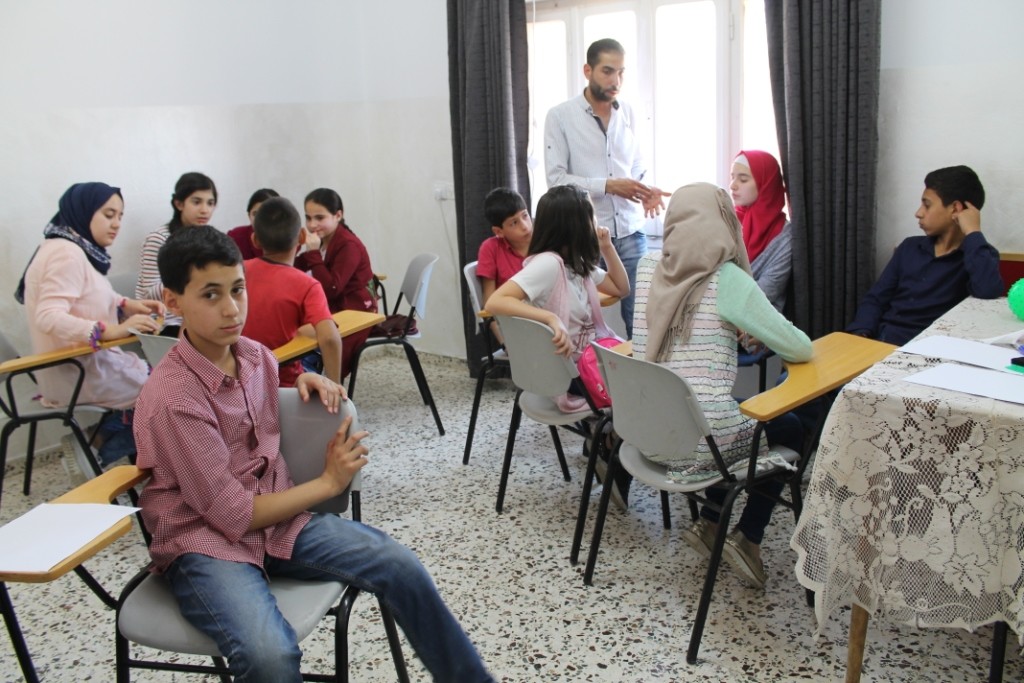 Many students enjoyed the classes with the internationals and hopefully this will be another step in increasing fluency of English in Hebron.In addition, we, the international students have enjoyed the students and the class as much as they have enjoyed the class. Nick, U.S.A, said "It was really good, the kids were engaged. The lesson went well and they seemed to really enjoy the games and activities." In addition, Emil from Sweden said, "it was interesting to see what the children want to do in the future and in their daily lives."  In the following weeks, we look forward to teaching the students as we have on this first day at the Excellence Center in Hebron. We look forward to opening new topics such as favorite and daily lives and more skills to help each and every student progress in the English language.