The ٍStudy Arabic program, offered by the Excellence Center in Hebron, Palestine, is an opportunity for internationals to come to Palestine and receive formal Arabic lessons as well as an immersion experience in the Palestinian culture. Lessons are offered beginning from any proficiency level, and both Modern Standard and Palestinian Spoken Arabic are available.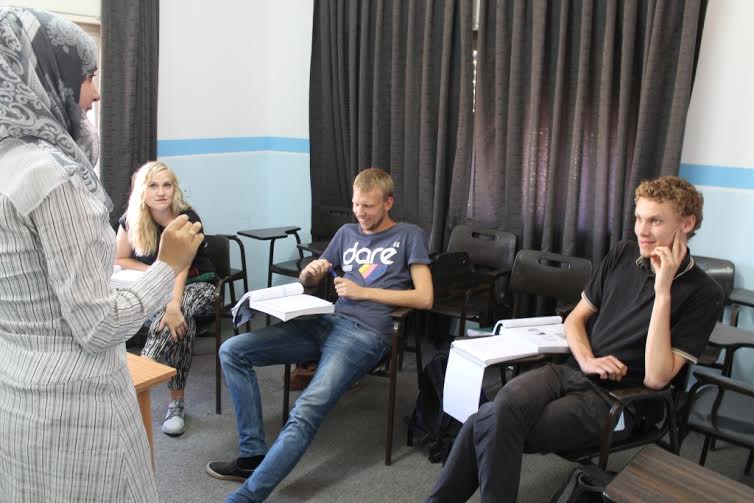 Yesterday the center held a graduation ceremony for seven Arabic students who have completed their classes and moved to onto the next level. Four students are from Denmark and were in a class together with Shaima alAmlah, who is both an Arabic and an English teacher at the center. During the closing remarks of the graduation ceremony, one student, Marie (23) who studied Palestinian Spoken Arabic, commented that she couldn't have imagined the experience without Shaima as her teacher. The other students are Morten (25), Jonathon (23) and Alexander (21). All of them completed 60 hours in Studying Palestinian Spoken Arabic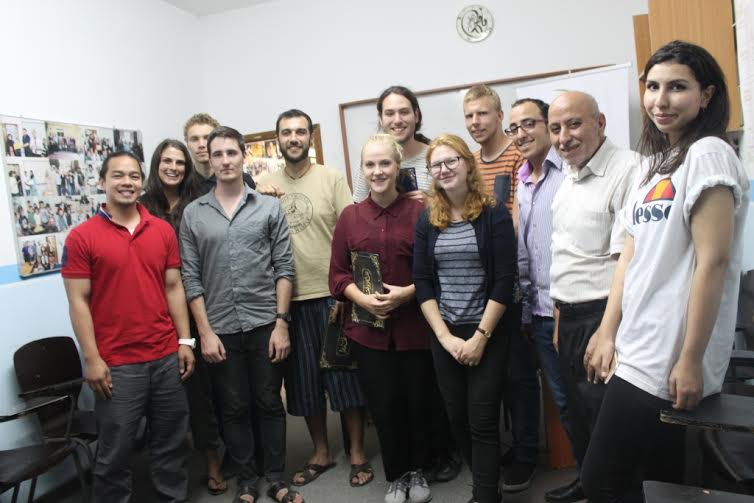 Also graduating were Lauren (26) from the UK and Lianus (30) from the Philippines. They completed 60 hours in the Palestinian Spoken Arabic and Standard Arabic at the Center with teacher Alaa.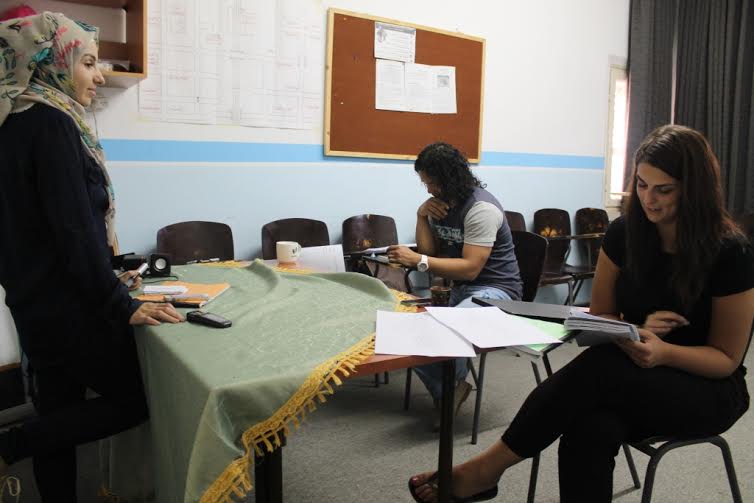 Finally, Marc (32) from Spain completed 80 hours in the Intermediate Palestinian Spoken Arabic  course with Arabic teacher Du'aa. He will then move on to the Intermediate 2-level Palestinian Spoken Arabic course to do 80 more hours, so that by the end of 2 months he will have completed 160 hours of Arabic.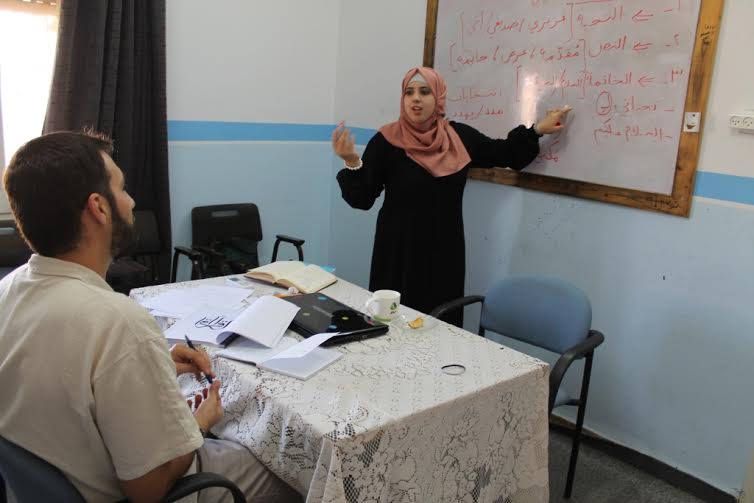 One student, Amelie (21), did not participate in the graduation ceremony. She recently arrived to Palestine and will be at the center for two months to complete a total of 120 hours of Arabic. She is at the Intermediate 1 level in Modern Standard and she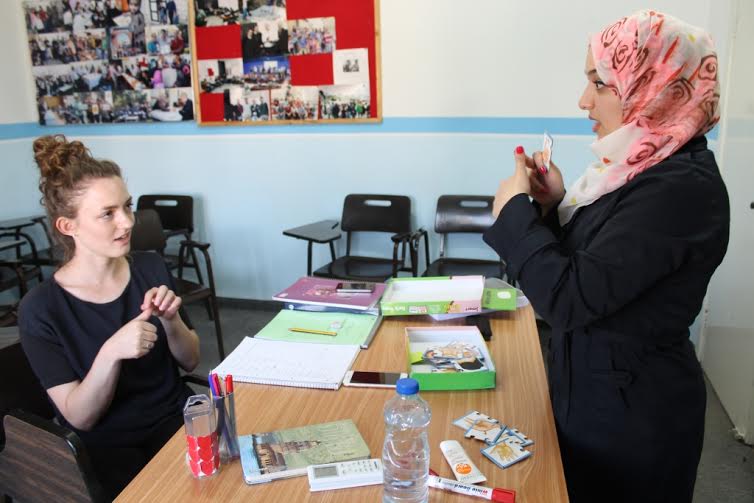 would like to study Palestinian Spoken Arabic with her instructor, Shaima Sunuqrat at the Center.