For students who have been studying Arabic in Israel, Excellence Centre offers a great opportunity to experience Arab culture and to use Palestinian dialect Hebron.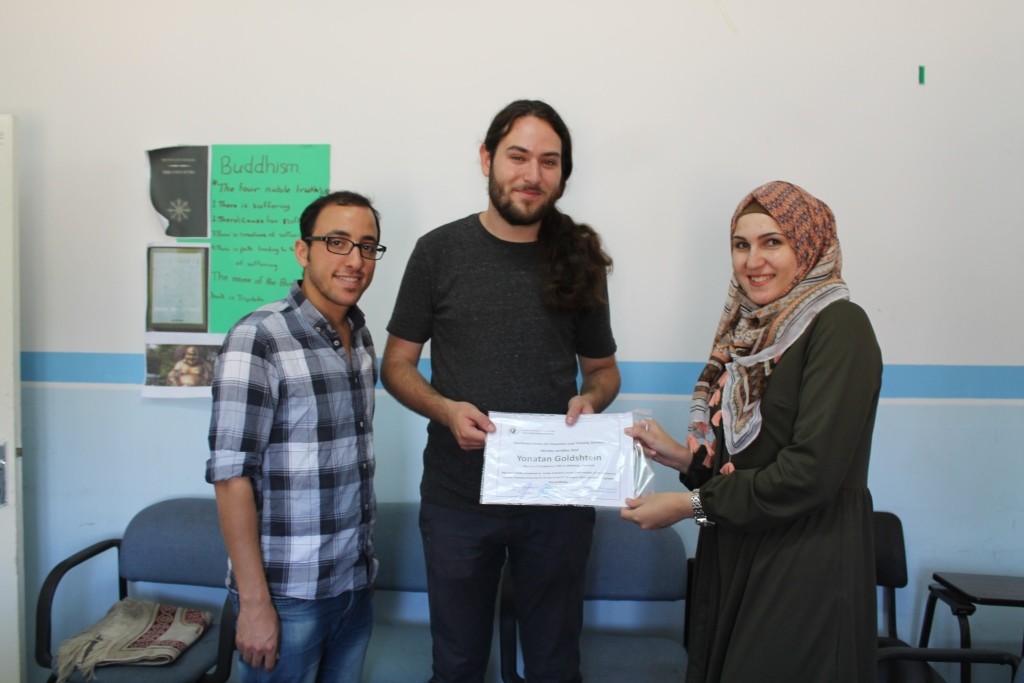 Centre Manager, Rafat Shantir said, 'We have hosted a lot of students who have previously been learning Arabic in Israel. Students who have studied in Israel are often interested in getting to know Palestine', he said. 'We're delighted to offer them the opportunity to live with a host family, for an immersive experience of Palestinian culture', Rafat said.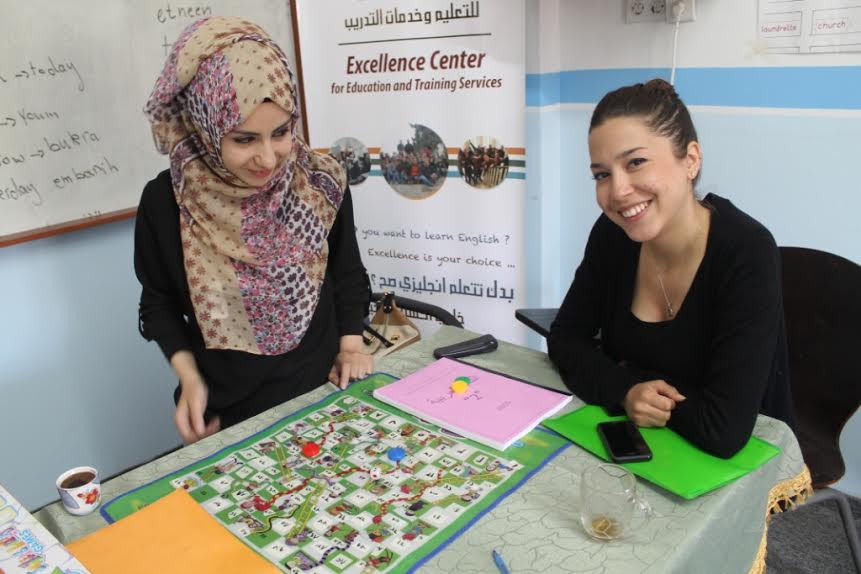 Alice, 24, from the UK, came to study with the Excellence Centre after studying MSA in Israel 'partly because I wanted to live with a host family', she said. 'A big part of the culture is hospitality here, and I feel really welcome with the host family I'm staying with.
I'm invited to all the family get-togethers', she said. 'I spent my first Friday here cooking and sharing vegetables 'mashi' (stuffed with rice and meat) with two dozen or so members of my host family. We sat at tables divided between men, and women and young children, eating from shared plates with spoons before moving to the sofas for fruit, chat, and biscuits. I was vegetarian my whole life until a month before coming here. Adapting a bit definitely paid off.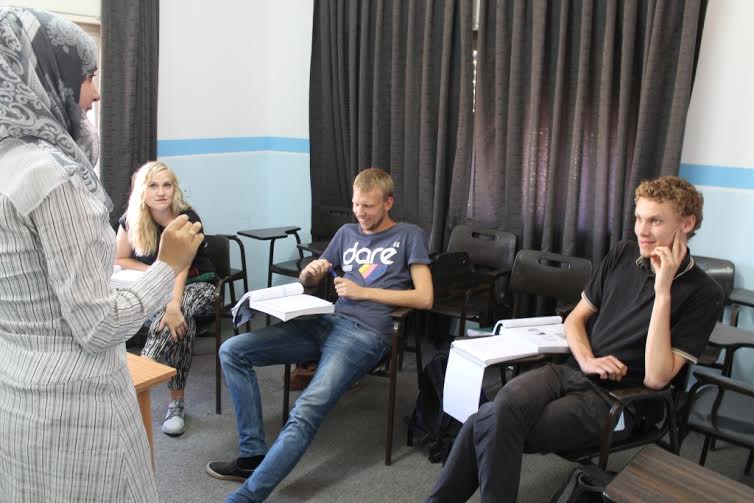 'Living with a host family is also a great opportunity to practice Arabic', she said. When I was studying Arabic in Israel, I wasn't really hearing it except in class. Here, I'm constantly using the language to make jokes, and to greet and exchange with people. A language is so much easier to learn when you experience it alive like that, in a practical context'.
Tim, 24, from the UK, was learning Arabic in Israel before coming to Hebron. 'I found myself, on my first night in Hebron, taking a wrong turn, and ended up eating cake at a birthday party. I was introduced to the entire family before being sent in the direction of my EC host family. I soon found out that this was the perfect introduction to life in a city defined by hospitality, and great food.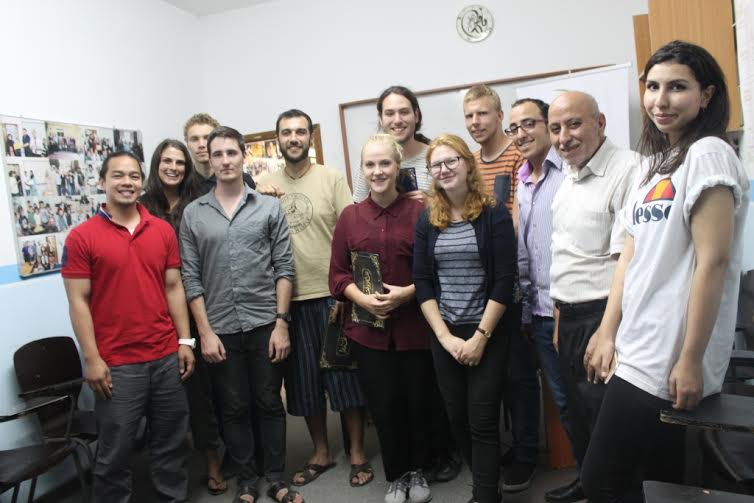 'You hear it all the time, but it's really friendly here', Excellence Centre student, Talha, 27, from Toronto said, 'the people are really warm'. 'I've been living on my own, but I spend so much time with some of the neighbors, that it feels like I have a host family.', he said. They take me to the mosque with them, and show me good places to eat, and have coffee. The guy living below me, he said, 'he knows everybody', so I picked up greetings in dialect pretty quickly. 'It's been a great experience, I think I'll definitely come back', he said.