Het Excellence Center nodigt je uit om deel te nemen aan het "Study Arabic Intensive Program" in Palestine. Bij dit intensief taalprogramma neem je een duik in een waar taal- en cultuurbad en leer je meer over de geschiedenis van Palestina.
Gedurende de laatste vier jaar heeft het Excellence Center mensen van over de hele wereld mogen ontvangen! Klik hier voor een flimpje met meer info over het "Study Arabic in Palestine" programma.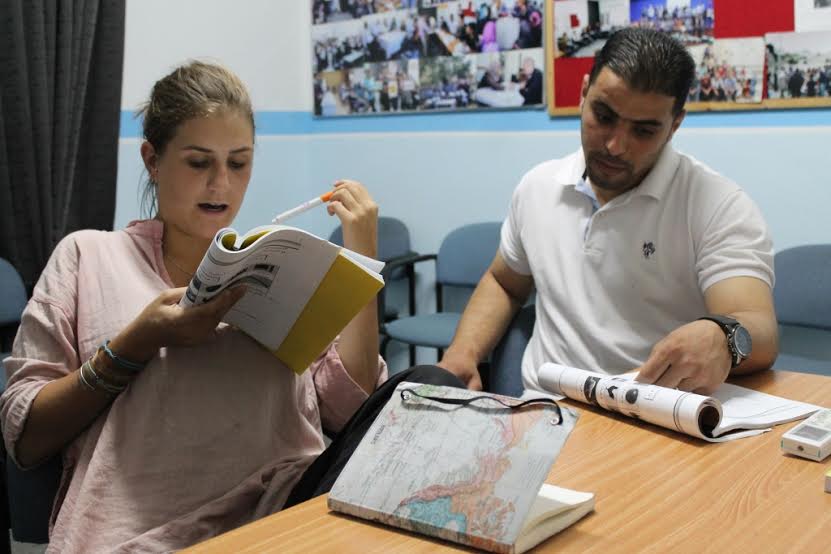 Onze international deelnemers leren Arabisch op interactieve wijze en met Palestijnse leerkrachten. Gedurende de taallessen wordt er het Palestijns dialect alsook Modern Standaard Arabisch aangeleerd. Ons taalaanbod heeft voor ieder wat, van absolute beginner tot gevorderde. Het Excellence Center voorziet studenten van al het nodige lesmateriaal.
Het Study Arabic in Palestine programma is een unieke kans voor studenten om het verschil te maken in hun eigen leven én het leven van anderen. Gedurende het taalprogramma zijn deelnemers namelijk ook actief in gemeenschapsontwikkelende activiteiten georganiseerd door het Excellence Center.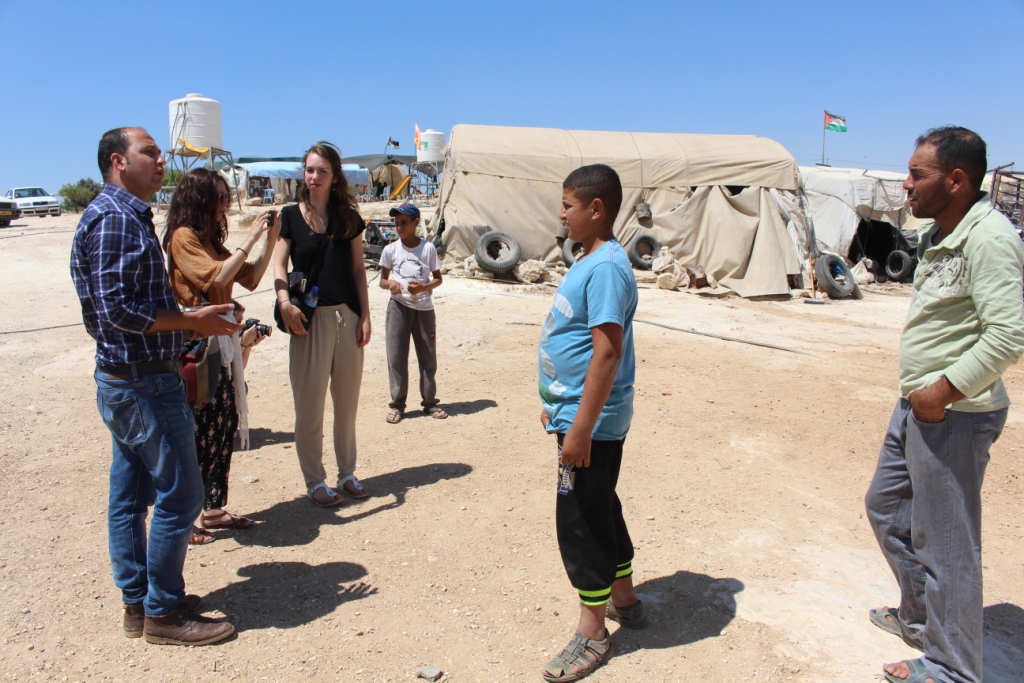 Het Study Arabic in Palestine programma is de ultieme kans om het leven en de politieke realiteit van de Palestijnen in Hebron van dichtbij te leren kennen. Als stagiar of vrijwilliger krijg je de mogelijkheid Palestijnse leerlingen, studenten, en leden van de lokale gemeenschap in Hebron te ontmoeten.
Bij het afsluiten van de intensieve cursus Arabischrijkt het Excellence Center een certificaat en aanbevelingsbrief uit aan de deelnemers. Het certificaat en aanbevelingsbrief kunnen dan gebruikt worden op CV's of voor het behalen van studiepunten.