Studér arabisk-programmet er en fantastisk mulighed, for folk fra hele verden, for at komme til Palæstina og studere arabisk, samtidigt med at de bor hos en lokal værtsfamilie, oplever dagligdagen for almindelige palæstinensere og får et indblik i den Palæstinas politik og konflikten som finder sted i området.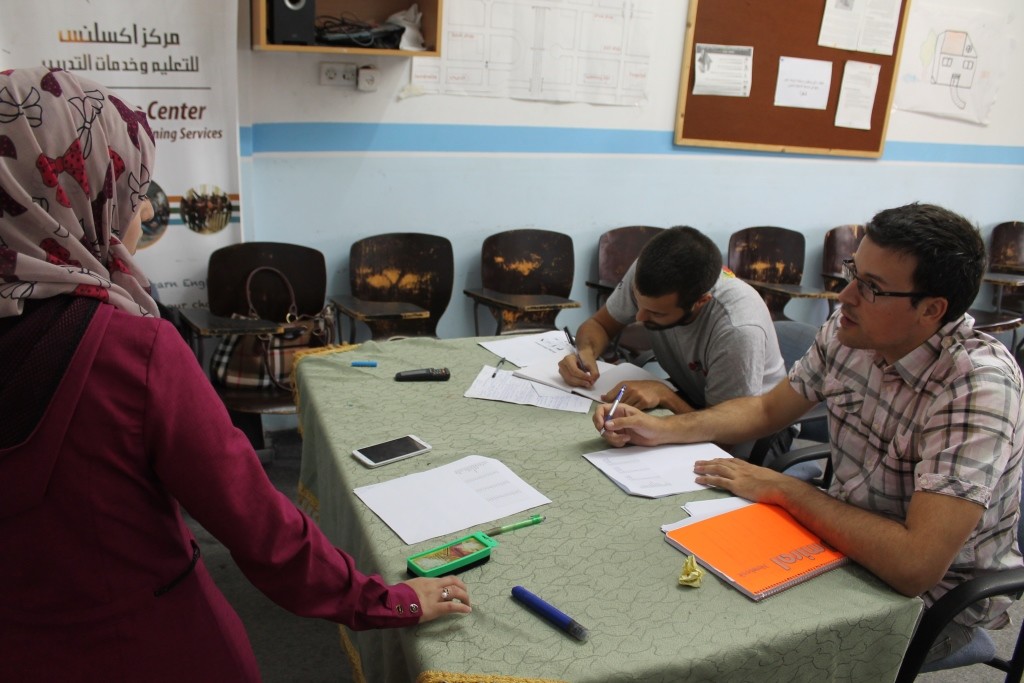 The Excellence Center inviterer folk fra hele verden til at komme og studere arabisk i Hebron. Alle er velkomne til at ansøge for at blive en del af programmet. Vi tilbyder arabiskundervisning for alle niveauer (starter, begynder, middel og højt niveau).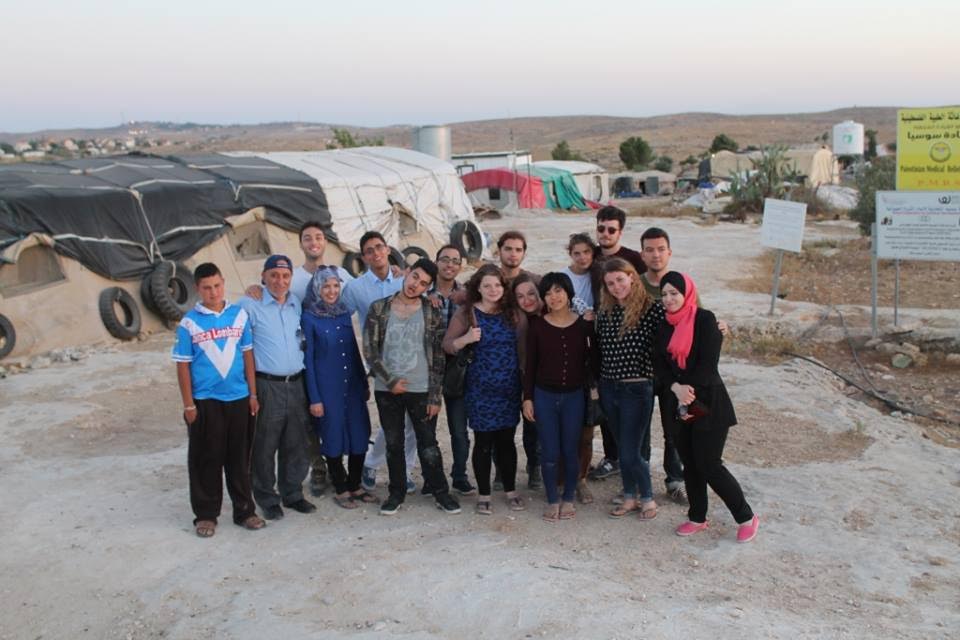 Programmet kombinerer arabiskundervisningen med muligheden for at engagere sig i den palæstinensiske kultur og historie. Programmet tilbyder muligheden for at studere standardarabisk, den palæstinensiske dialekt eller en kombination af de to. Hver enkelt studerende kan frit vælge, hvad som passer dem bedst. Centeret vil  forsyne dig med alle de bøger og materialer, som du har brug for.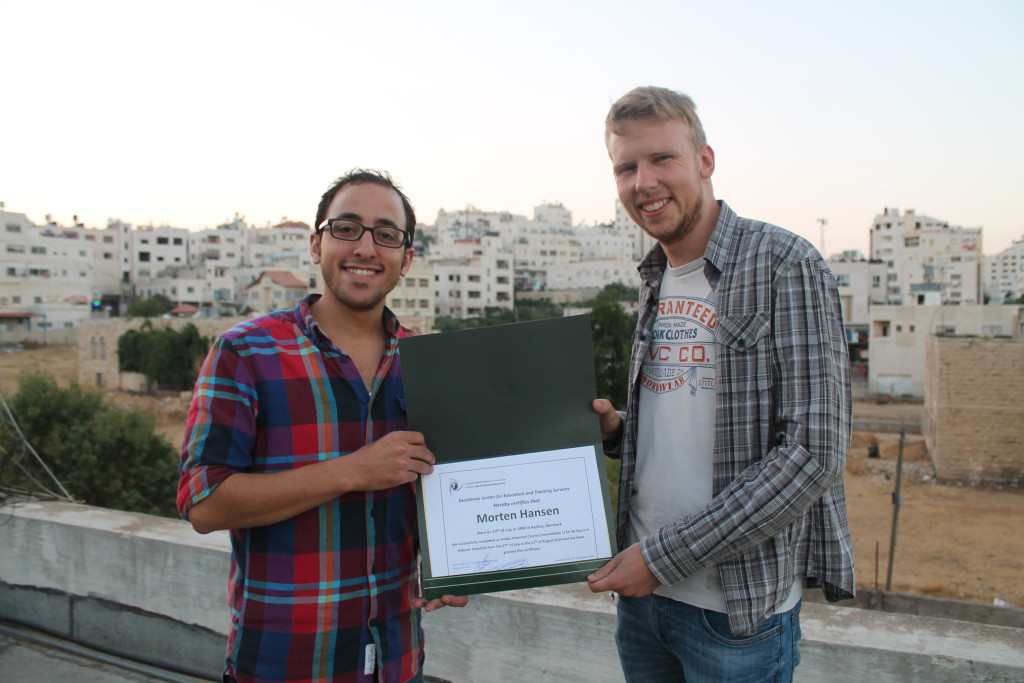 Som international arabiskstuderende har du samtidigt muligheden for at møde palæstinensiske universitetsstuderende og andre lokale ildsjæle. Når du er færdig med din undervisning modtager du et certifikat og en anbefaling, som kan bruges til at forbedre dit CV eller give dig universitetscredit. Derudover organiserer the Excellence Center også forskellige ture rundt i den gamle bydel i Hebron, besøg hos lokale fabrikker og virksomheder, historiske- og religiøse seværdigheder og universiteter.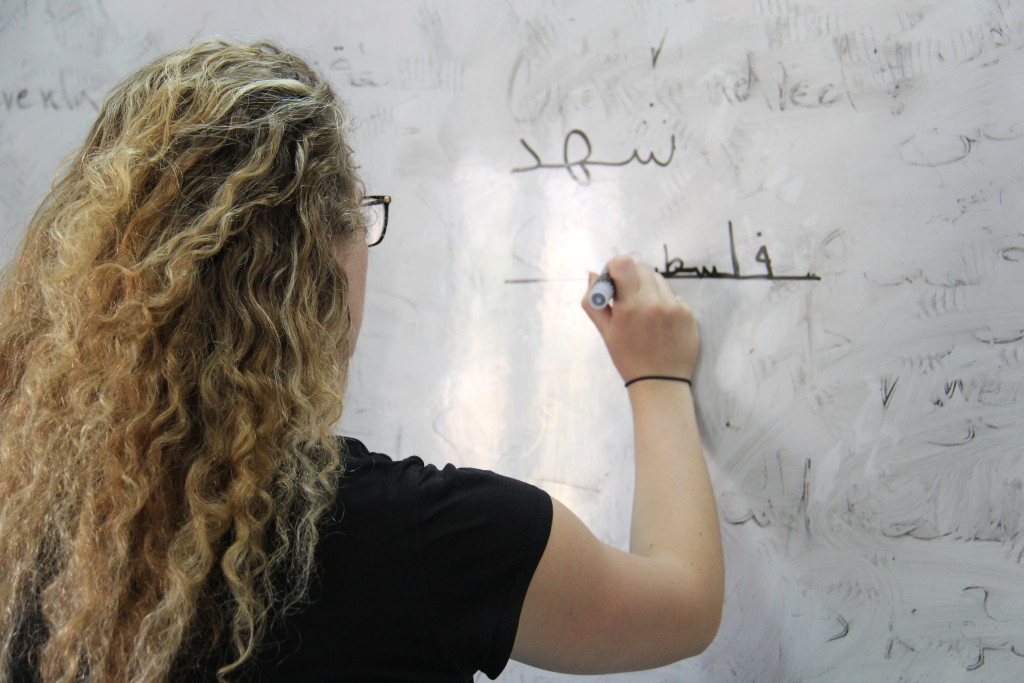 Arabiskundervisningen er designet til at modtage studerende året rundt, så du kan frit vælge, hvornår du har lyst til at starte hos os. Vi organiserer også privatundervisning hele året. 
Vi vil hjælpe dig og give dig alt den viden og information, som du behøver, for at du kan planlægge og få et spændende ophold i Palæstina. 
Højdepunkter: 
Du kommer til at lære arabisk gennem interaktive aktiviteter. Du kan frit vælge, hvad du gerne vil lære afhængig af dine interesser og dit niveau. 
Du har rig mulighed for at lære arabisk og øve, hvad du har lært, i centeret. Centeret vægter læringsmiljøet højt og de bidrager også til din forståelse af den palæstinensiske kultur og historie. 
Du kommer til at leve og studere i Palæstina. Du kommer på en masse ture og udflugter til Hebrons vigtigste virksomheder og seværdigheder – alt sammen med fokus på at lære dig om den palæstinensiske hverdag og kultur. 
Du kommer som kvinde til at leve med en værtsfamilie, hvor du kan øve arabisk hver eneste dag. Som mand får du måske en familie, og ellers en lejlighed, men kulturen og byens gæstfrihed giver dig fri mulighed for at øve med alle de mennesker, som du møder på gaden. 
Du kan deltage i aktiviteter med den palæstinensiske ungdom hos centeret.