On Thursday March 12th the Excellence Center hosted the first in a series of English Clubs at the local Yasser Amer Girl's School.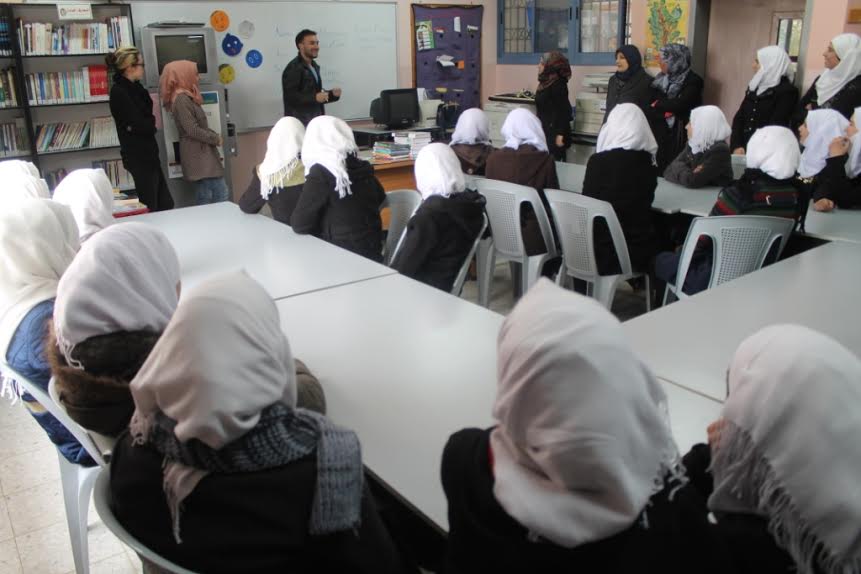 English Club aims to enhance Palestinian School students English speaking skills through a variety of interactive activities. This installment of the Center's English Club program will include forty students and last for a period of two months.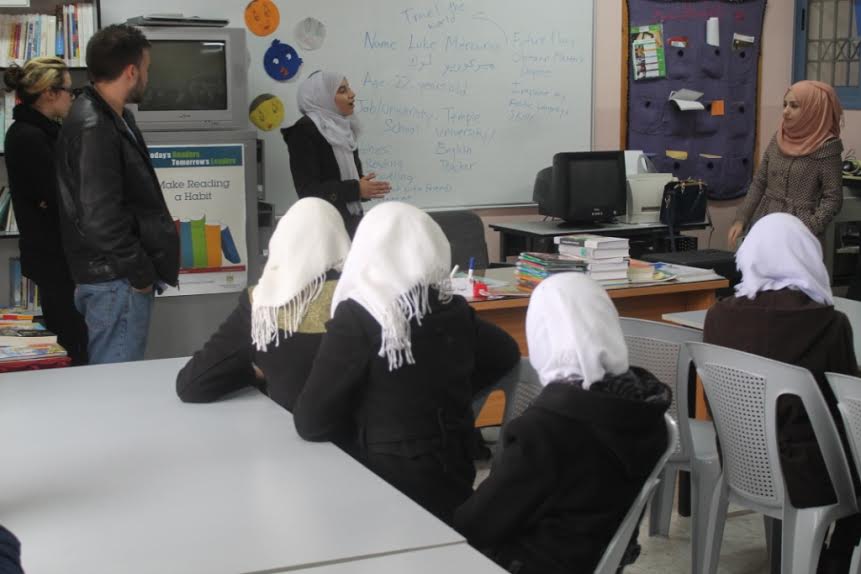 Today's lesson was headed by Center instructor Alaa Doudin, with help from American teaching assistant Luke Mercurio, and Irish teaching volunteer Alison Harrington. Because it was the first day instructor Doudin and her assistants focused on introducing themselves in English, before having the students do the same, particularly emphasizing areas such as their interests and future goals.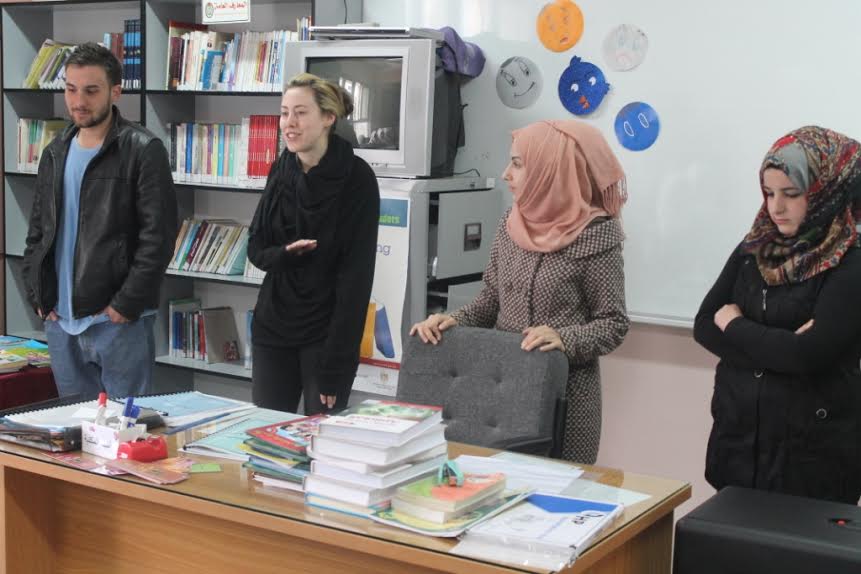 After that the class separated into two groups and worked both as a class and individually to brainstorm sentences for the first words they learned in English.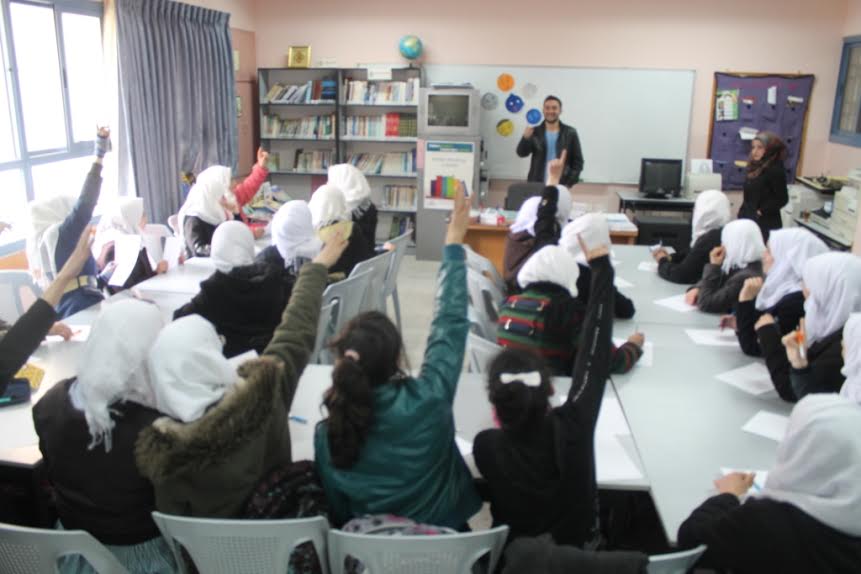 The students did exceptionally well today and the Center is very excited to see how they progress over the coming months.