The Excellence Center organized the last meeting of the English club at Tayseer Maswada girls school in the city of Hebron with the Canadian intern Mohammed. He is participating in the Teach English, Speak Arabic in Palestine program as an English teacher.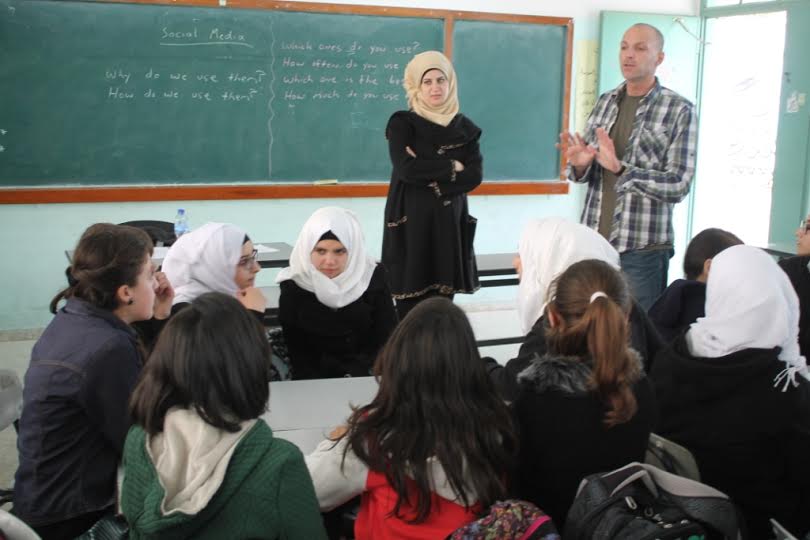 Mohammed and the students discussed social media – how and why we use it in our daily lives. The meeting aimed at educating students about the importance of social media and its correct use.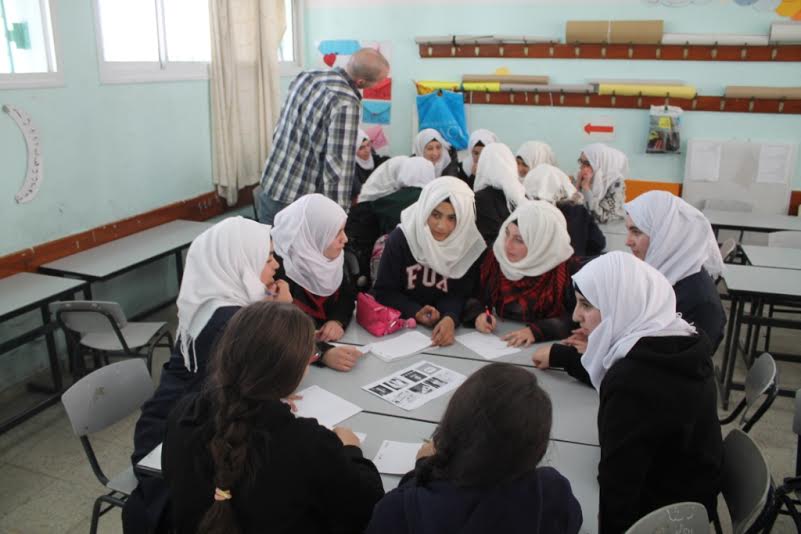 Mohammed engaged the students in group activities to give each one of them the opportunity to speak and offer their opinions.
Osama Abu Husain, the Community Activities Coordinator, announced that the Excellence Center will organize a graduation ceremony next week to give each participant a certificate of completion and to thank the students for their great achievements in the last two and a half months.