Smoking Cigarette in Palestine
|
On Febuary 10th 2015 Bassam Kowasmi's Beginner 2 English class gave a series of presentations at the Excellence Center. One student, Ibrahim Dandees, focused his presentation on the dangers of cigarette smoking in Palestine, and successfully conveyed his points to the class of 15 students with an effective PowerPoint slideshow.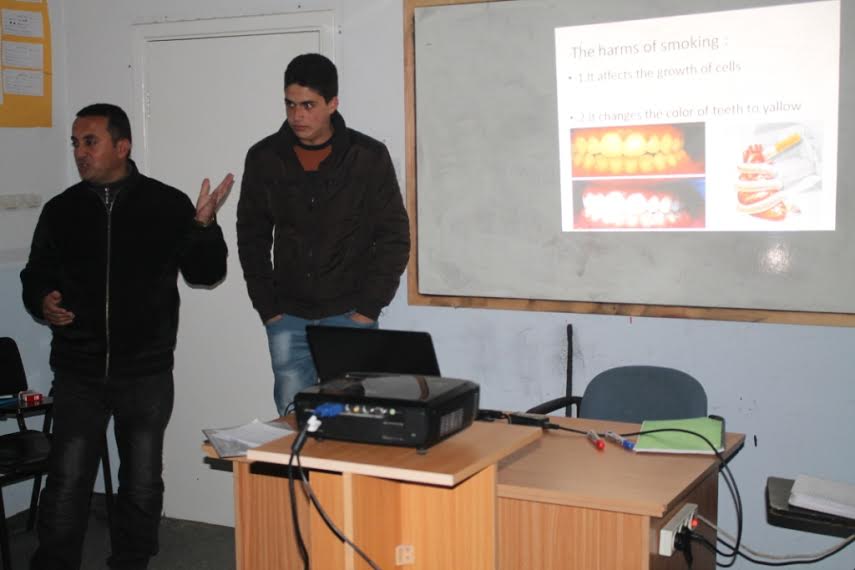 The presentation incorporated some graphic pictures to convey just how harmful cigarette smoking is to a person's health, even pairing many of the pictures with health comparisons for added emphasis. He also supported his presentation with a number of health facts to help establish credibility and educate the class.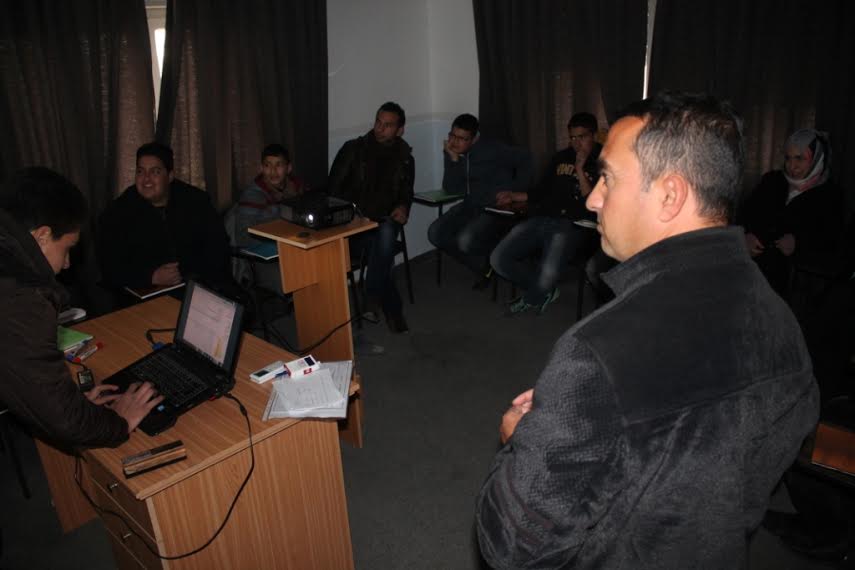 At the end of the report professor Bassam commended Ibrahim on a wonderful job, praising the presentation's style and substance. Great job Ibrahim!