School Student's Social Media Usage in Palestine
|
The Excellence Center went to an English Club in Tayseer Amro High School on April 29, 2015. With English teacher Alaa and the Canadian Volunteer Sila Univer who is participating in the Volunteer in Palestine Program 2015, a group of 40 students talked about the phenomenon of social media for a period of one hour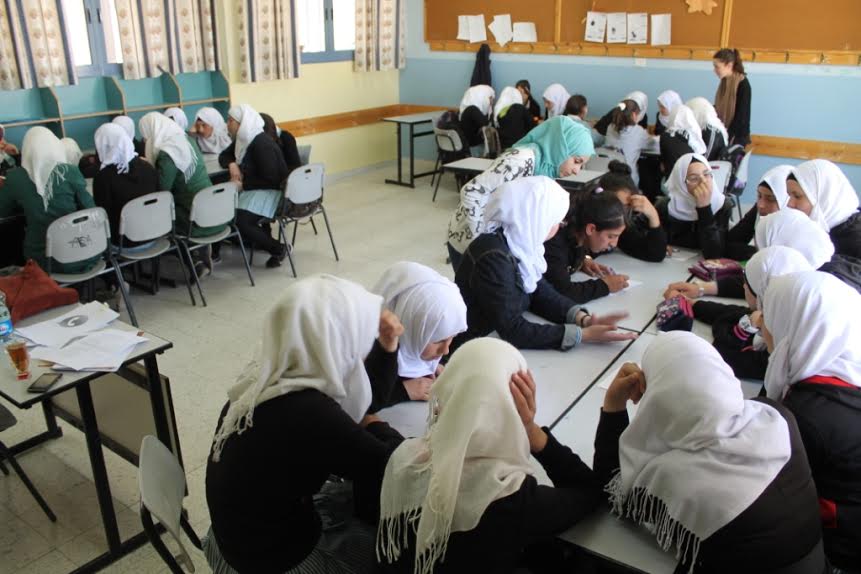 .
First, they were encouraged to give a definition of 'social media' and 'social networking', then the teachers asked them about the advantages and disadvantages of different social media applications. The students identified the social applications that they liked the most and the least. Facebook, Instagram, Viber and Skype were among the most popular applications that the students used. Twitter was the least used.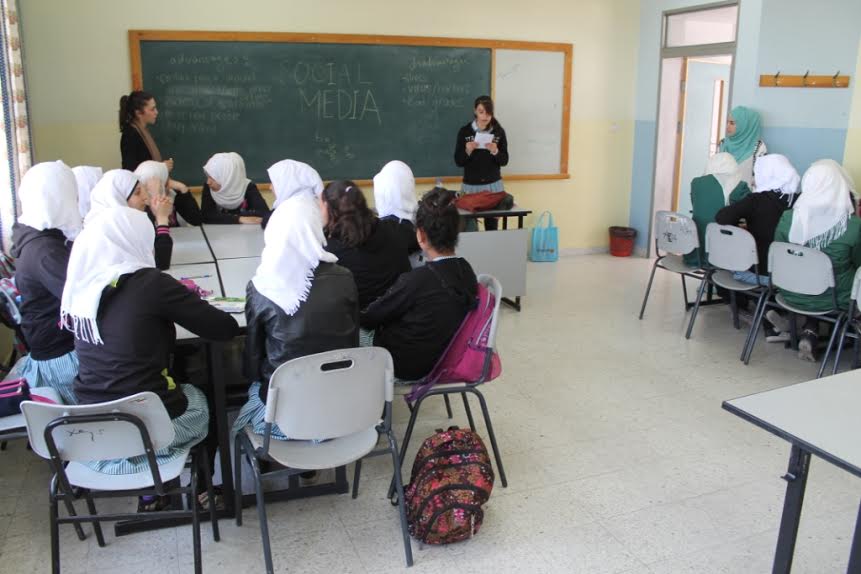 The class was separated in two parts: first was a big group discussion of the definitions of social media and then it was a discussion of the advantages and disadvantages in three smaller groups. Some of the advantages that they said were the ability of social media to connect many people from around the world, to exchange information and to meet new people.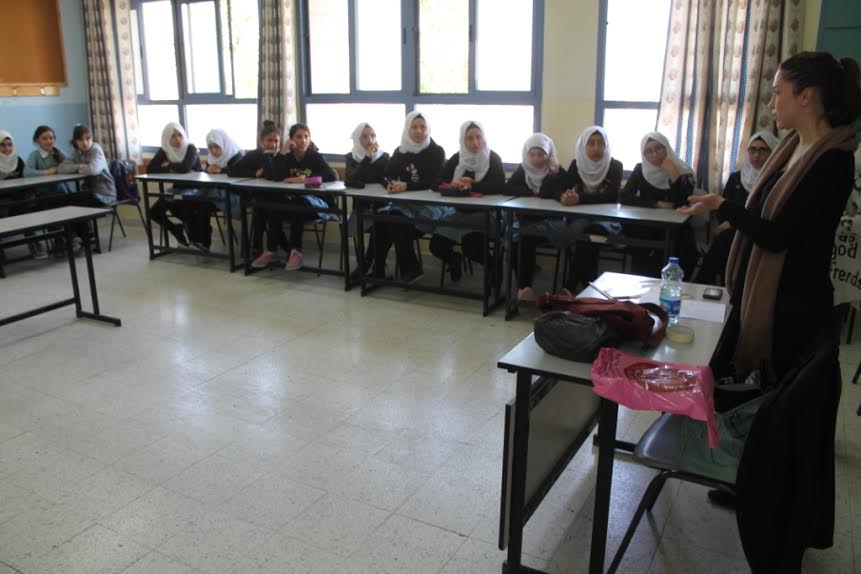 Some of the disadvantages include the risks of virus and hackers, addiction and waste of time, which can lead to bad grades. Students were invited to discuss these points in three groups and to make a quick presentation of their main ideas with the class.