Sarah, from Germany and Scotland
|
Volunteers come to the Excellence Centre from all over the world, just like Sarah who is from Germany but living in Scotland where she is studying Psychology and Anthropology.  
At 21 years of age , Sarah is another young person who has chosen to live and learn through participating in the Volunteer program at the Excellence Center in Hebron where she will teach English, be involved in workshops and learn Arabic for three hours each week.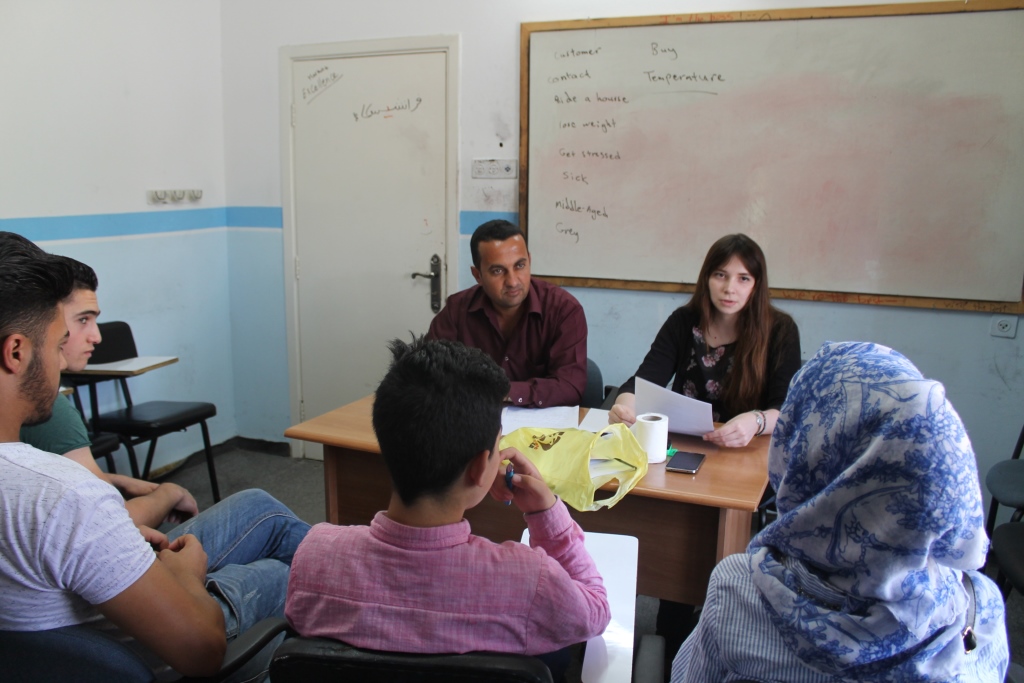 Sarah came to Palestine because of her love for the Arabic culture and a wish to understand it better. She feels that living in a city like Hebron and staying with a host family will allow her to experience as much as possible of the culture and social mores.
"I would like to learn about family values, life in the city, gender roles and differences compared to other Arabic cultures. As an Anthropology student I have continuously sought out knowledge about topics such as Arabic culture, Islamic feminism and regional conflicts or revolutions. Furthermore I have started learning Arabic and find the Palestinian accent very beautiful. The Israeli occupation of Palestine is another reason for my choice to come here. I would like to gain insight on the everyday implications for Palestinians".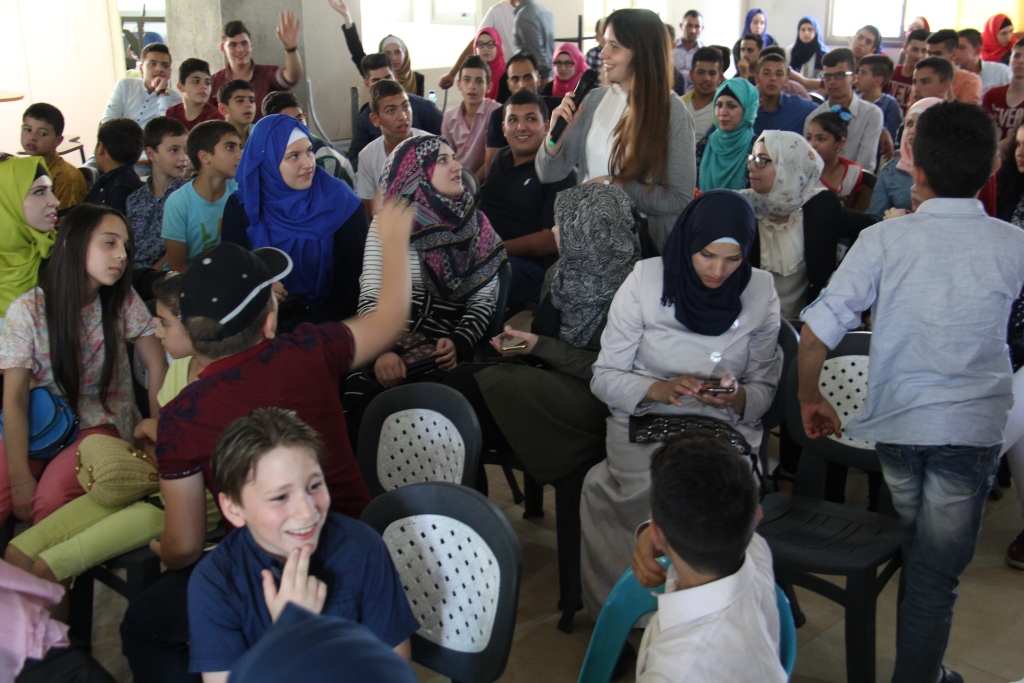 At the Excellence Center Sarah will teach different levels of conversational English using different activities and exercises.  Added to that for three hours each week she will have Arabic lessons to improve her Arabic and opportunity permitted she will organize cultural or arts and crafts workshops.
Sarah has already worked as a tutor at a special education department in Qatar, which has given her a solid background in tailoring lessons to each student.  She says, that she:
"…will use consideration and attention to give every student the help they may need. Studying Psychology I will be able to bring my understanding of personal differences to the classroom. Cultural workshops and the general regard of cultural differences is something I can contribute to, as I am studying different cultures and societies in Anthropology, enjoy exploring human universals and differences and would like to share my knowledge with the students. Throughout my life I have taken different art courses and experiment in my own time with different media and paint. I can organize an arts and crafts workshop for the students".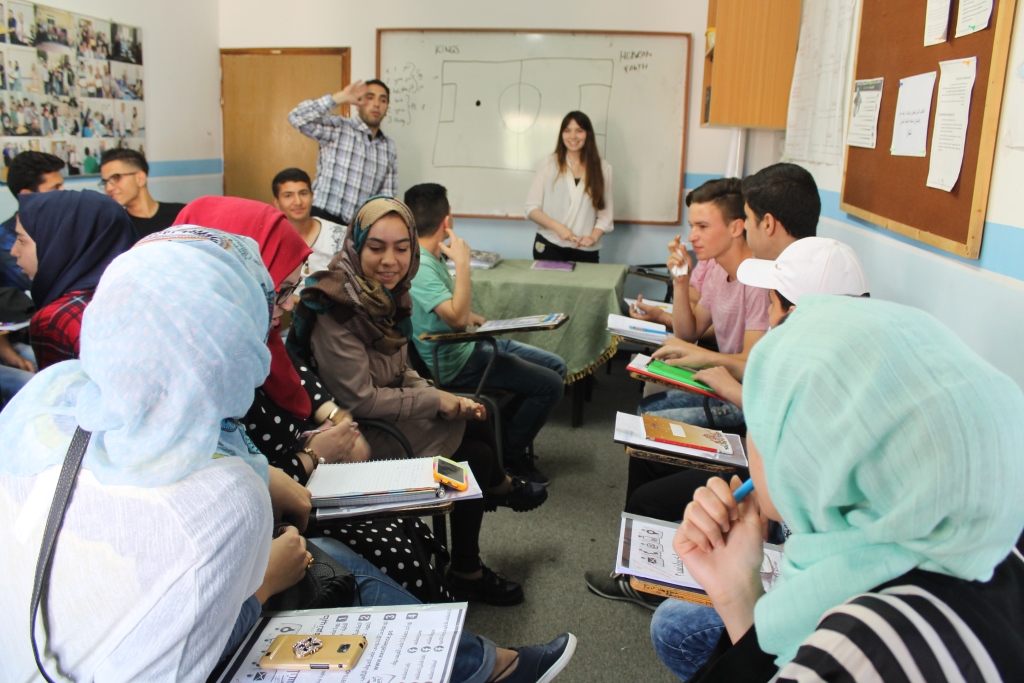 The programs at the Excellence Centre not only benefit the participants from Palestine.  They are also of tremendous value to the volunteers like Sarah as they complement their university studies.  Sarah says that she has:
"….always wanted to experience life in Palestine, and will gain experiences and learn much about culture, Palestinian people and myself. This will have a great impact on my personal development. In the future I would like to work in Education and continue with Anthropological research. For this reason being here at the Excellence Center might give me insight into what fieldwork abroad in a different culture might be like. In addition, I will be able to take my new knowledge and understanding to help with my current studies in Anthropology.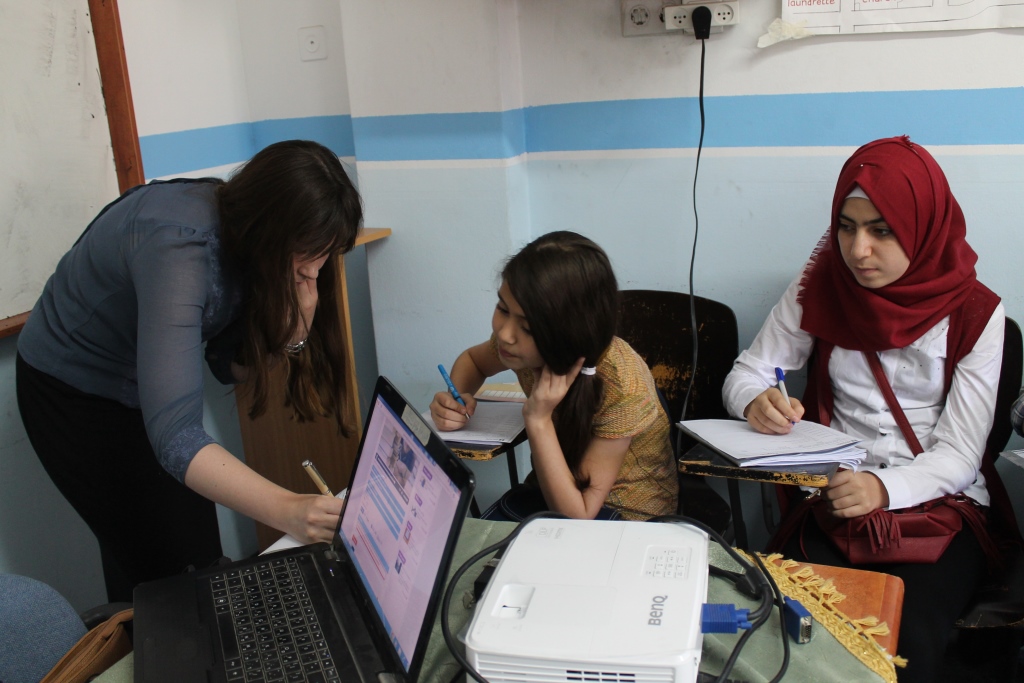 Here are some very wise words from a young German woman, living in Scotland, who wants to make a small difference:
"Education, in my eyes, is key to improving the world, and in this sense I will learn about educating the community, as the Excellence Center does, and hopefully give back what I have learned in the future.  I feel volunteering at the Excellence Center will equip me with the skills I need in the future to help in education and conduct meaningful fieldwork. I am committed to teaching the students to my best ability and making a difference for them. Teachers should inspire, and I hope that I might inspire someone. Thus, I think, I can make a difference or have an impact, even if it is a small one".
Thanks to people like Sarah, the Excellence Centre, through education will continue its aim to improve the lives of the Palestinian people.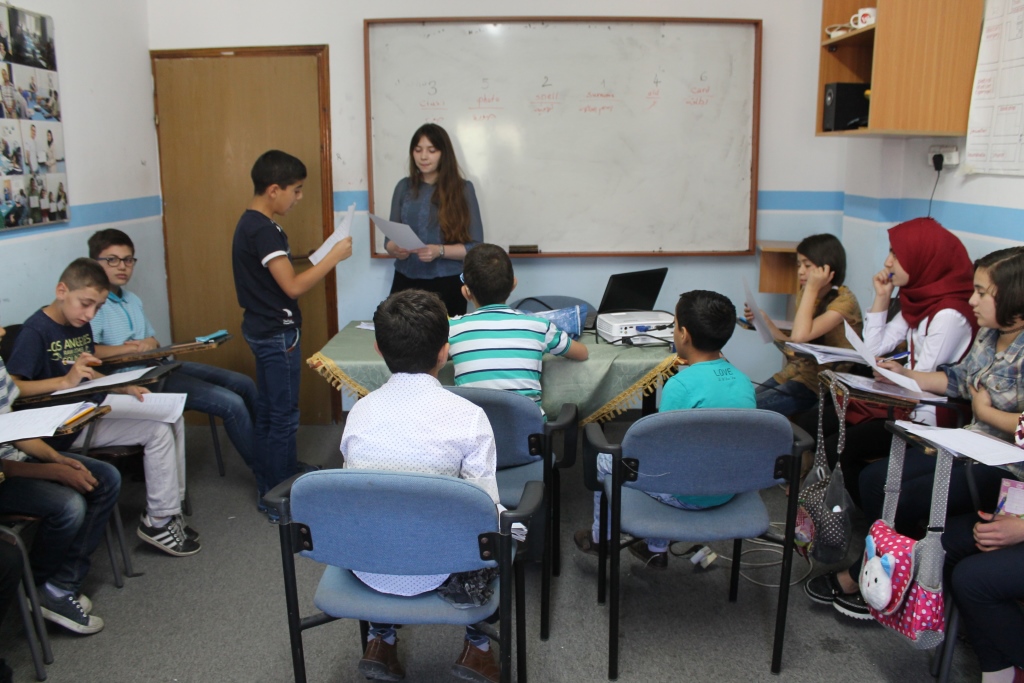 Thank you Sarah.