Volunteering in Palestine at the Excellence Center will appeal to anyone interested in the Arabic language, culture and region.  Undoubtedly you will also be involved in a wide range of exciting and developmental projects and activities in Palestine.  These will provide wonderful and invaluable experiences for anyone looking for an adventure and the opportunity to help young people and really make a difference to their lives and prospects.  These activities will also provide real-life experience for people who are studying, or intending to study in fields such as education, journalism, youth and community or international development.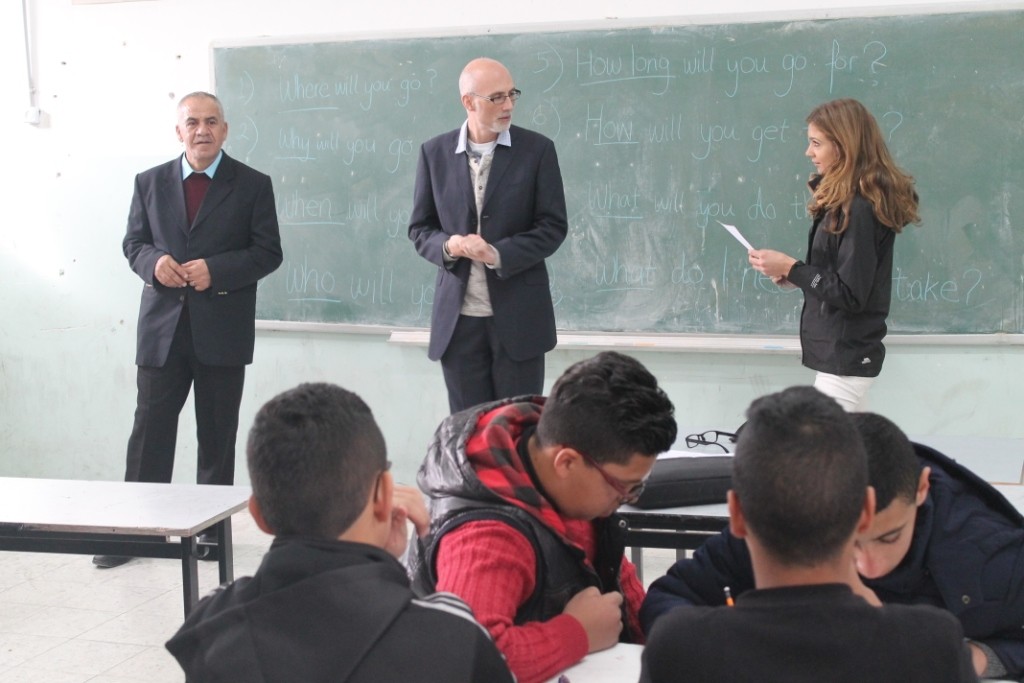 In the Center itself, you will work alongside the qualified English teachers to provide the input of a native English speaker.  This is essential to help students understand the language in practice, with idioms and informal words and phrases, rather than just from a textbook.  You will help to facilitate workshops based around interesting topics such as 'travel', for young people to have fun whilst improving their English conversation and vocabulary.  If you feel confident enough, you can create and lead the workshop.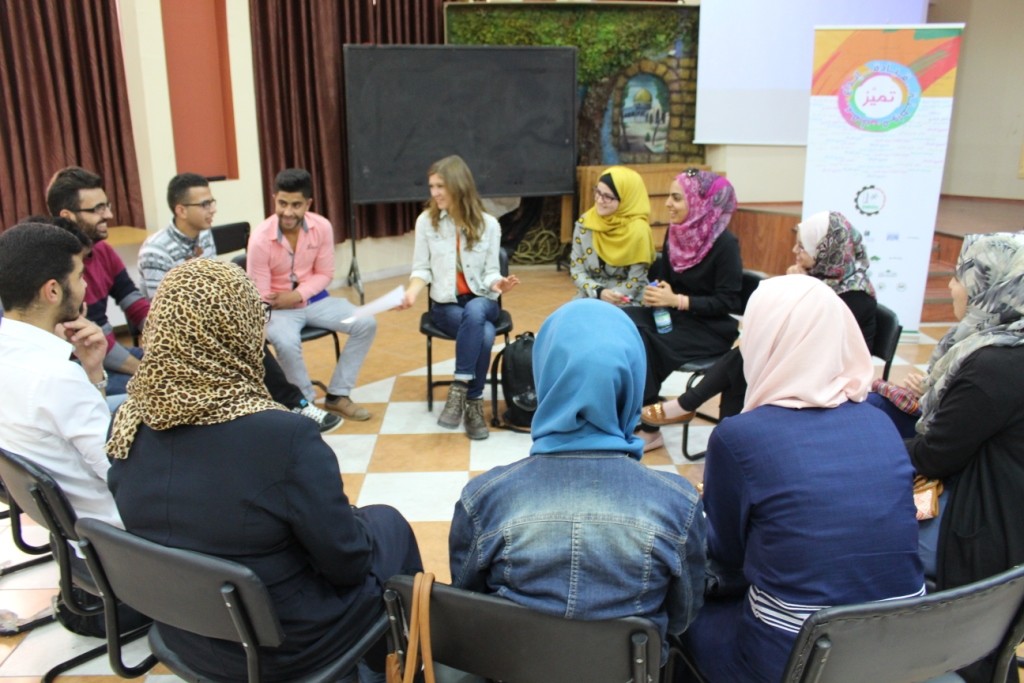 With others from our team, you will visit schools to support English classes, where you may be deliver a workshop as described above, or lead a small group discussion on a current 'hot' topic such as social media, or the political situation in the country.  You may be surprised by how articulate and well-informed some of the students are.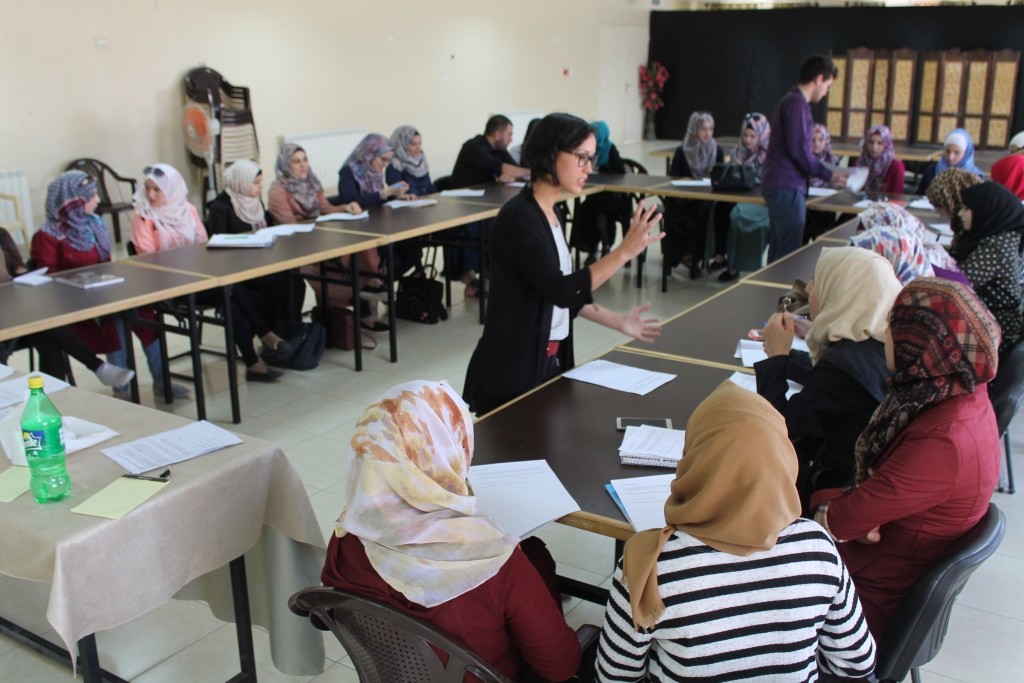 Perhaps you will do some one-to-one work with students as part of their program to support particular aspects of their language development.  Most likely you will use your English skills to conduct oral examinations of potential students to assess their current level of English ability and therefore which level of tuition will be most appropriate for them.
We will ask you to help us by writing about your experiences in order to promote volunteering in Palestine and help others decide if the Excellence Center is for them.  If writing is your thing, you will be encouraged to write a number of articles on our projects and activities and your impressions of Hebron and Palestine.
Education is very important to young Palestinians.  This results naturally from the culture, from competition for employment opportunities and to some extent from a lack of other diversions.  You will find the vast majority of students are keen, engaged and eager to learn.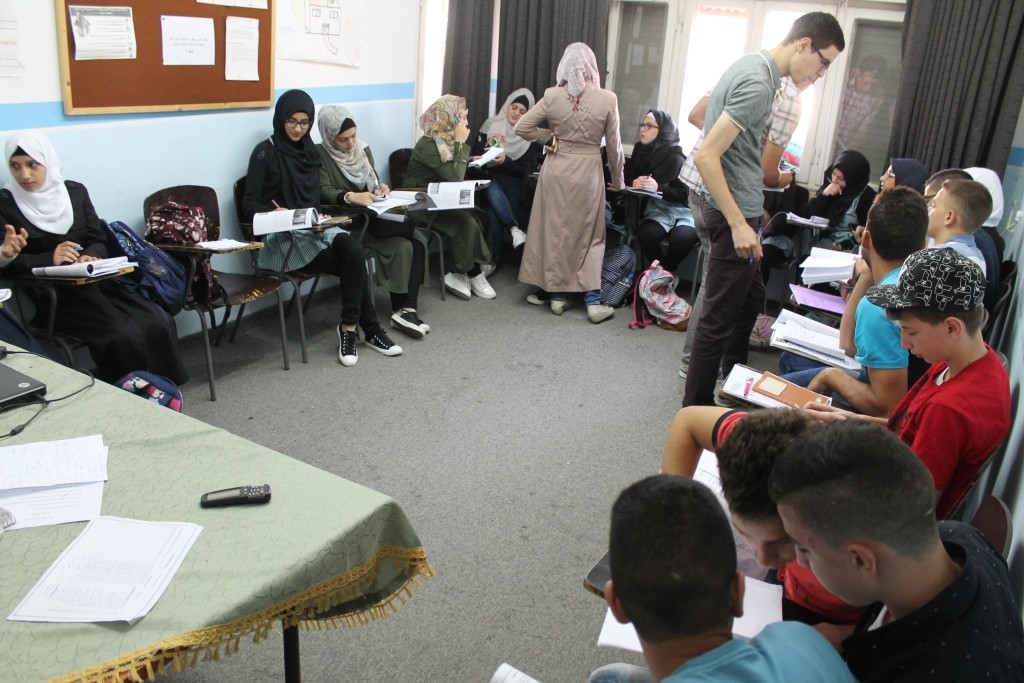 You may visit either of the two universities in Hebron perhaps to run workshops on employability skills to help students prepare for finding jobs after their studies.  We have training materials available on CV writing, interview skills and skills for business communication, which are easy for our volunteers to deliver and you may use in university or in the Centre.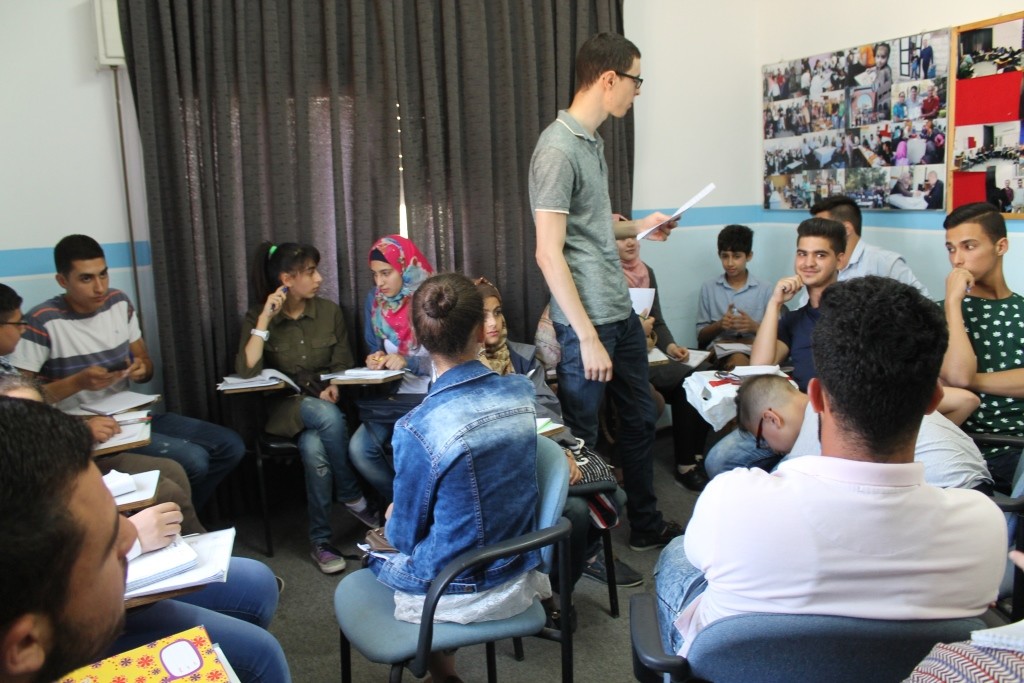 Alongside the projects in Palestine that you will be involved in delivering, the Excellence Center will make available many other fascinating activities to develop your cultural awareness, such as  visiting a refugee camp, touring one or more local businesses, or taking a trip to a neighbouring town or city.  And of course there is the opportunity to learn Arabic!