Professional Workshop for Palestinian Students : On July 11th and 12th, the Excellence Center organized a workshop for students to practice professional skills. These skills include communication, resume workshops, job interview preparation and community involvement. Twenty-five students attended the session hosted by two international volunteers, Nick and McKayla from the United States. Not only do the students get to work on their professional skills, they get to do it in English language instruction which will improve their language skills. Some of the students were ready to enter the job world, some were completing university, and some were still finishing high school. All of the students, however, were thinking about their future.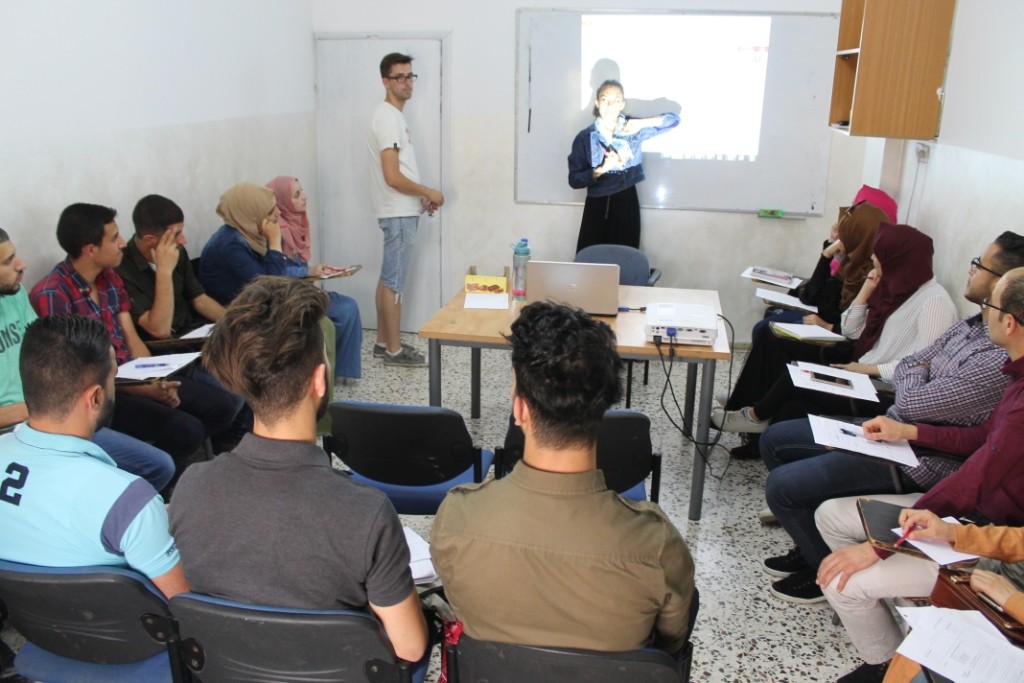 On the first day, the students focused on communication skills and their resume by brainstorming any work, schooling, or community activities that they have been involved in. Afterwards, the students were to come up with the skills that they have obtained in preparation for the job interview portion. They used this information to fill a blank resume so that they may copy the resume to have in English.On the second day, the students worked on their job interview skills. First, the international students performed what was considered a good interview and reviewed some reasons that the interview was considered bad. Secondly, the students witnessed a skit of a good interview and reflected on its good points. Finally, the students got into groups and took part in a mock group interview. The group of students that McKayla worked with had the chance to be interviewed by her and receive direct feedback from her.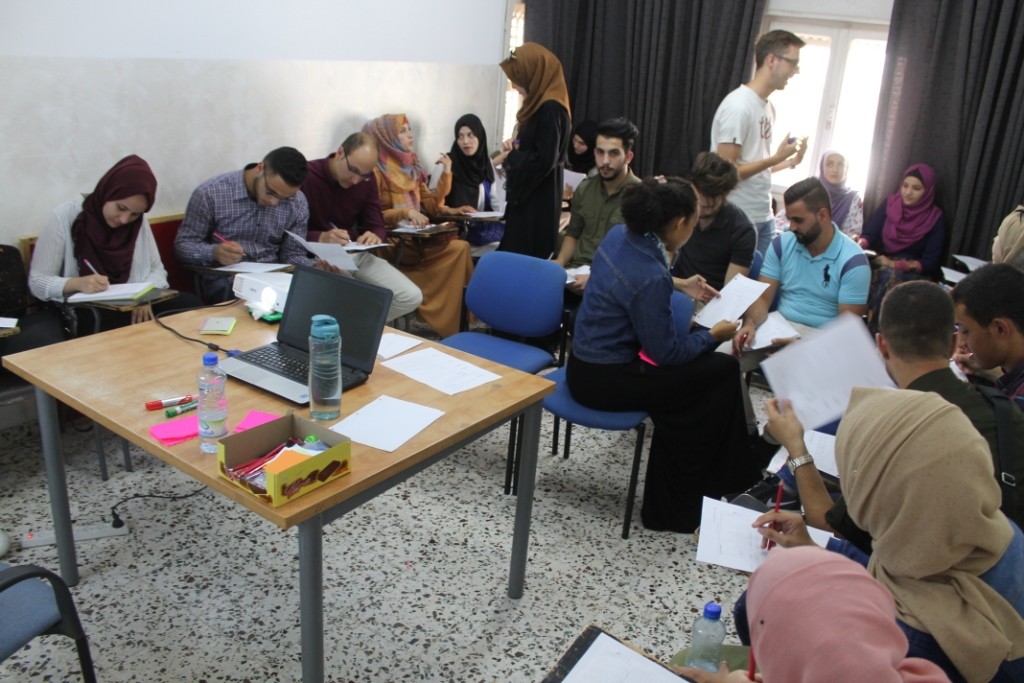 The final part of the workshop was an extra topic of writing skills. The students were given the best tips for coming up with ideas for writing topics. In addition, the students talked about the best ways to create feeling in their writing in order to make it more powerful. The students really enjoyed the workshop and working closely with the international volunteers. The international students also enjoyed preparing the workshop for the students. McKayla said "My favorite part was making the mock interview videos for the students, we put a lot of time into it and it really paid off in the end." Nick said, "It feels great to be able to prepare these students for the professional world and improving their English skills at the same time." The headmaster of the school personally thanked the Excellence Center for holding the workshop.