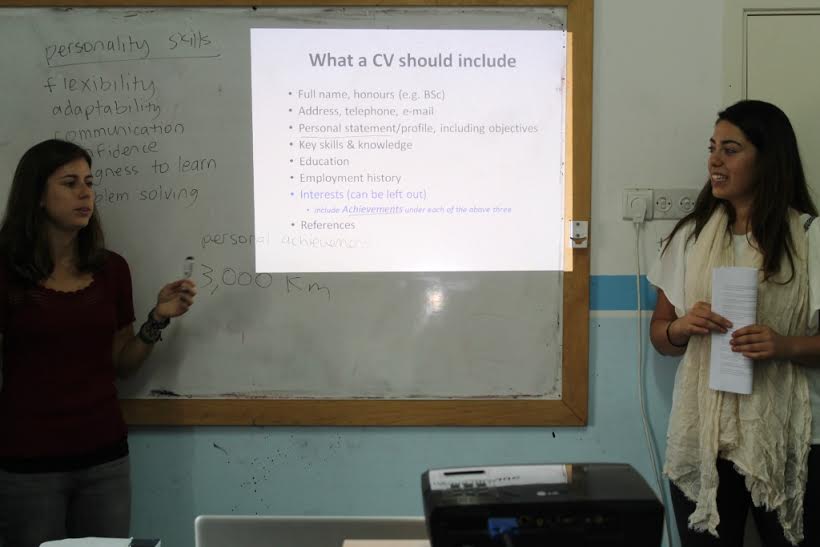 On October 19th the Excellence Center held the first of a two-session workshop to help Palestinian students prepare for future job interviews. About 50 local university students attended the event, which was held in two separate classrooms. The workshop lesson plan was developed by volunteer Jan from Belgium, and was taught with assistance by volunteers Hania from Holland, and Monica and Cara from America.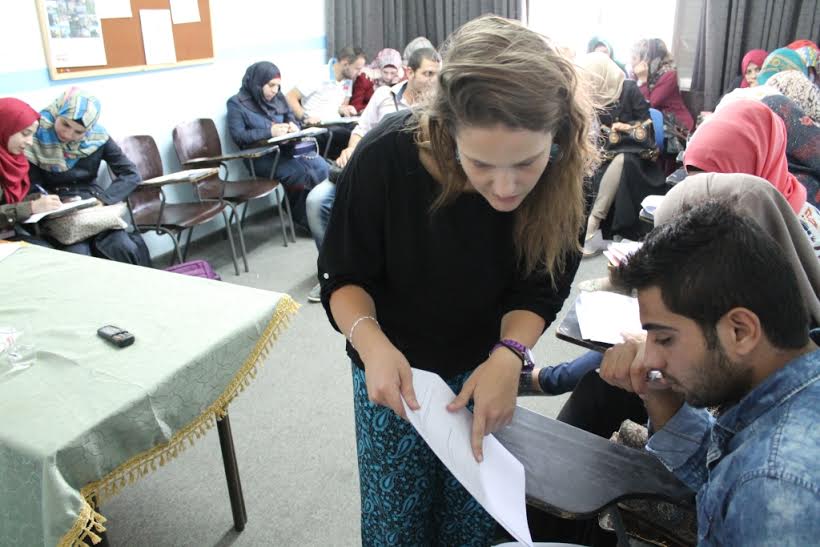 The workshop focused on CV and cover-writing skills, as well as interview preparation. During the first part of the workshop students reviewed sample resumes, discussing proper CV format and content. Palestinian Students then reviewed common questions asked during job interviews, and spoke about how to give honest answers that would be appealing to prospective employers. During the second part of the session volunteers presented a PowerPoint reviewing resume-writing skills, and students discussed how to write an appropriate cover letter.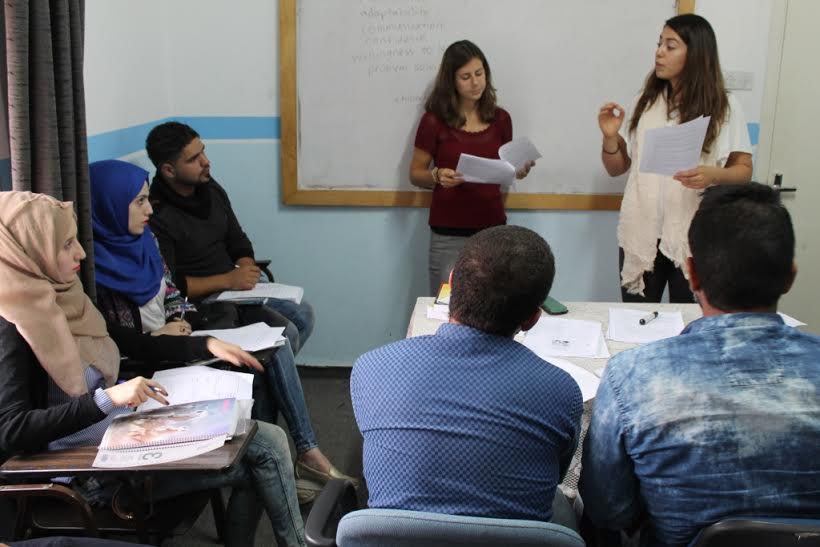 Participants were active in discussion throughout the workshop, asking many questions about the writing and interview process. Part two of this workshop event will be held on Monday, October 26th, from 3-5 pm. This session will focus on writing cover letters, and students are encouraged to write a cover letter in advance which can reviewed during the workshop. These workshops are offered free to the community by the Excellence Center, to foster and encourage professional development within Hebron.