Popular Palestinian Food Day
|
On Saturday March 7th Excellence Center instructor Maryan Julany lead two Beginner English classes, with one class participating in another round of the ever popular Food Day and the other engaging in a listening exercise based on identifying song lyrics. The first class took advantage of the beautiful weather to socialize outside before adjourning to the kitchen to describe the various recipes and ingredients of their foods in English.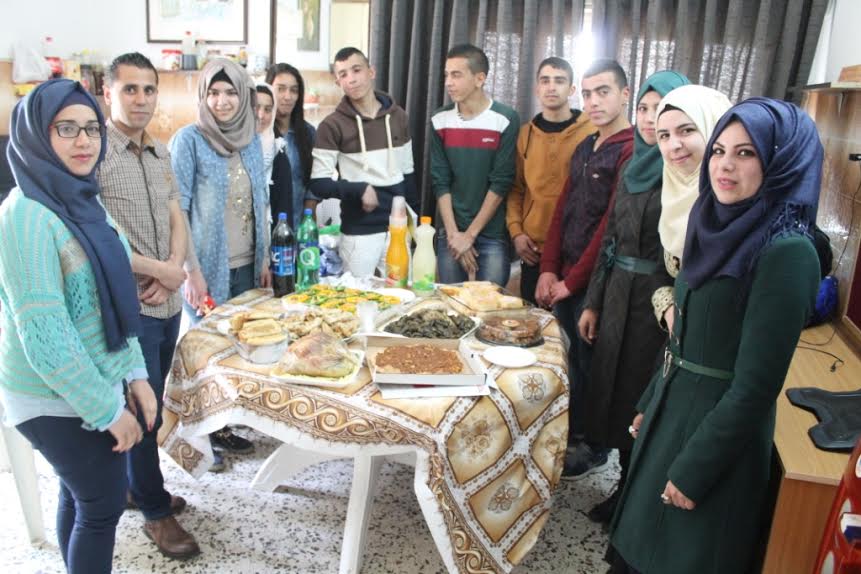 After that the eating commenced—students dug into a variety of dishes, both traditional Palestinian foods and otherwise. The food was delicious and everyone was very satisfied with the results. The second class worked with American teaching assistant Luke Mercurio in a listening activity.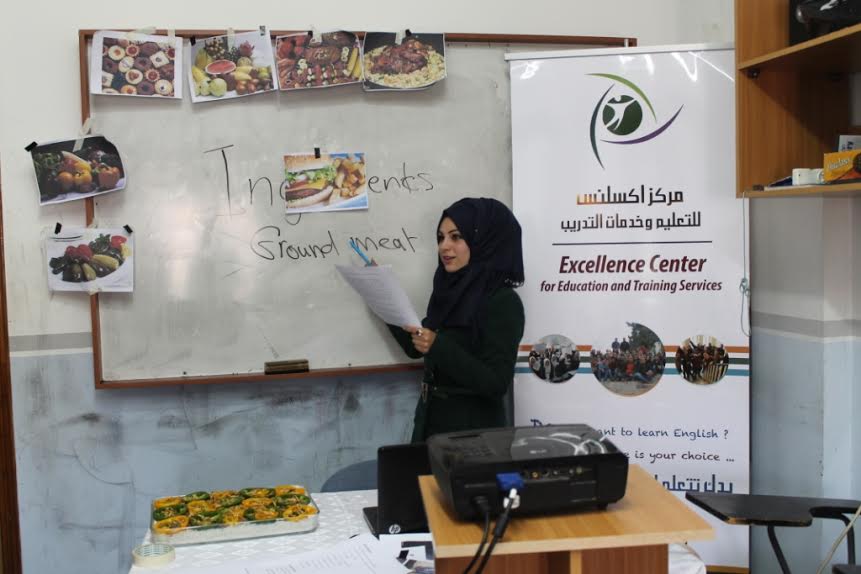 Mercurio played three separate songs for the students and they were then tasked with identifying the lyrics in the songs using a limited word bank. Although it was difficult, the students were eventually successful in identifying all the lyrics. Big thanks to instructor Julany for her excellence work with both classes!