Plaestinain School Students Dicussing Future Ambitions
|
On last Monday the second meeting of the English Club took place in the Excellence Centre. Twenty Nine excellent Palestinian students attended the meeting which was focused on the topic of 'future ambitions'.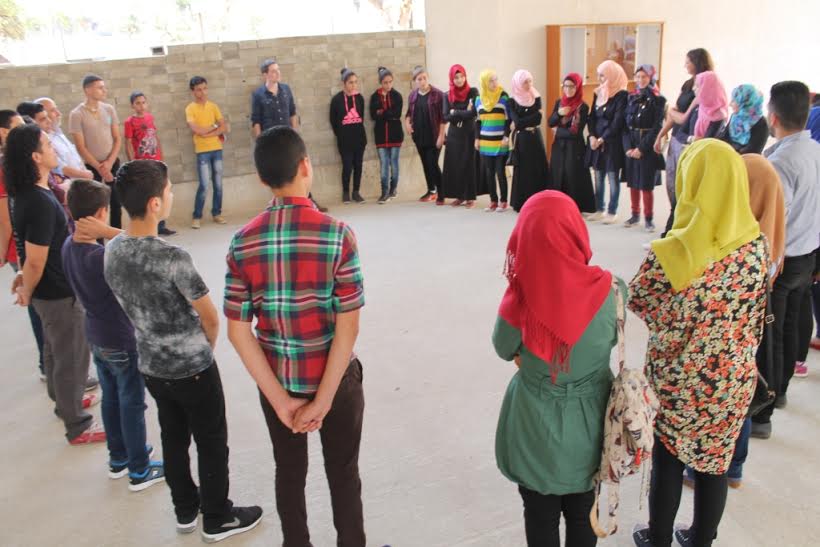 The students discussed, in English, what they want to be in the future and how they could achieve these dreams. This involved a conversation about the importance of planning your future and the students then found out about each others' future plans by asking each other about their ambitions. The students then played a role play game, in which they were given a career to aspire to and they had to discuss how they would plan to achieve this career.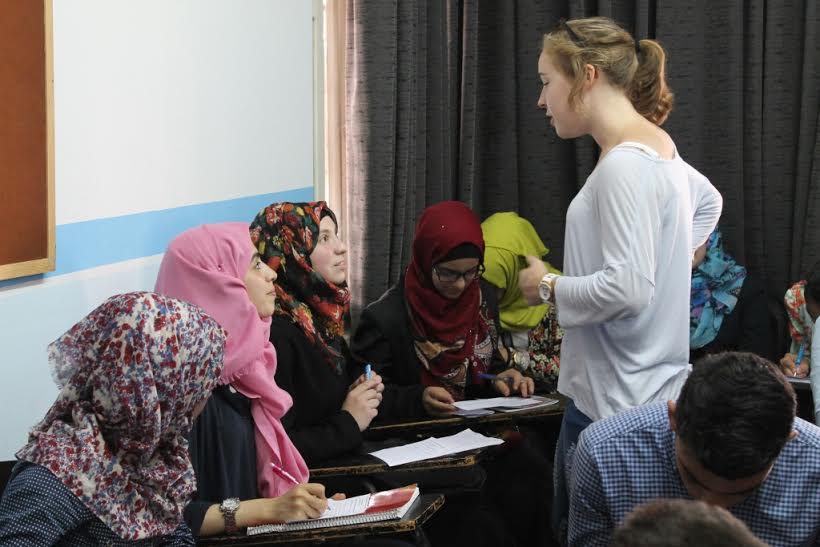 This included advanced debates about the relative importance of a university education for different careers. For example some people believed that to be an actor a university degree was a valuable asset that would improve your chances of securing a job later in life. However others disagreed and also said that it was not necessary; everyone present however wanted to go to university. The students then planned how they would achieve their ambitions, which ranged from teachers, sports champions to doctors and engineers.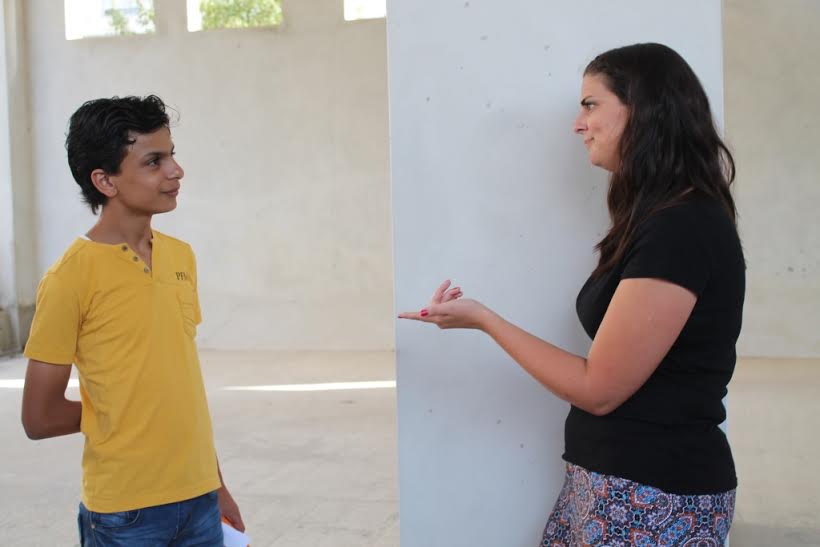 In groups, led by Jan (Belgium), Alice (UK), Lauren (UK) and Linus (Phillipines) different ideas were discussed by the students, including gaining relevant work experience in their field of interest, asking professionals for advice and networking to increase the number of contacts to help find a job when they have finished university.