"My name is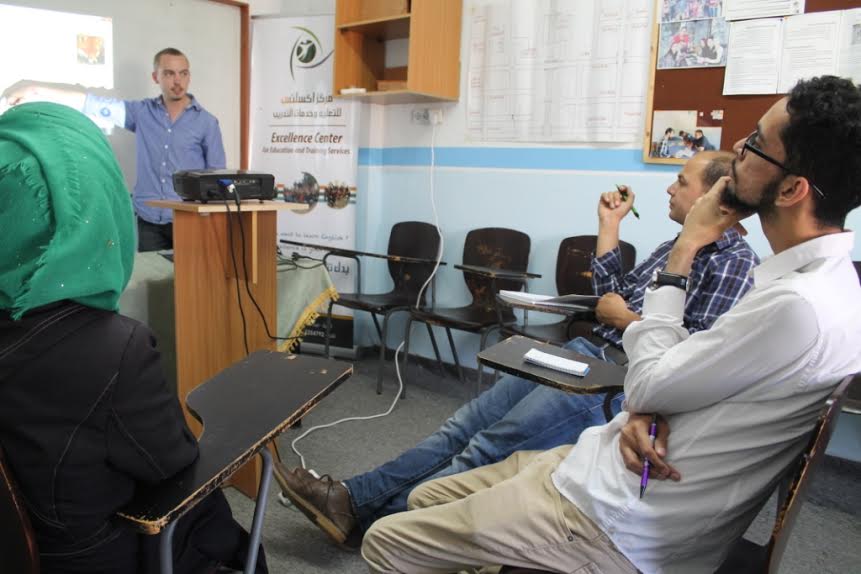 Magee, I am Irish and come from Belfast in Northern Ireland. I am 20 years old and two years ago I moved from Belfast to the Netherlands to study at university where I study Politics and History.
My home country of Northern Ireland is a country divided between two different communities. It has suffered from a lot of violence and segregation. As a result I have grown up with an affinity for Palestine and its people because they face a situation similar to what my country has faced and continues to face. Therefore I wanted to visit this place that I feel a kinship with.
As a student of Politics and History I have taken a great interest in Palestine, its history, politics and culture. Therefore coming to Plaestine was of great importance as I believe that knowledge must be coupled with experience to fully understand this place.
As I researched where and how to live in Palestine I saw that Excellence Center provided one of the best opportunities to come and experience Palestine. Excellence Center gives you a worthwhile reasn to come- to teach English and to learn Arabic. Excellence Center also provides an easy and straightforward method of organising your trip to come and live in Palestine. Also the city of Hebron appealed to me as an ideal location in order to really experience Palestine.
My first experience of Palestine was affected by the fact that I had not slept in over 24 hours so I was quite drowsy as I drove through Palestine toward Hebron. One of my first thoughts though was of the landscape around me, rugged and hilly, hills and valleys lined with dry trees growing on them which I found to be very beautiful.
I find Palestine to be quite unlike the West in some regards in a refreshing way. The West can sometimes seem too regulated and superficial, devoid of a sense of culture perhaps. So it is nice to come to a place that feels more in touch with its culture and feels more 'real' in some respects.
I hope to help in any small way I can to help local Palestinians improve their English. I hope to immerse myself in interactions with local people both through their improving English and my Arabic which I hope to improve greatly. I also hope to come away with good memories here in Palestine and a desire to return".