For the last month both the Intermediate I and II students have embarked on a journey to improve their English skills. Each lesson is designed to increase students' English vocabulary, encourage students to participate using only English and group activities are aimed at helping them work on their communication skills with peers ranging in age and profession. Even though many students have a vast vocabulary given their post-secondary education, many lack the condifence to establish a conversation. For this reason, the first fifteen minutes have been set aside for sharing what each student has done since the last class and all are encouraged to help each other as long as it is done in English.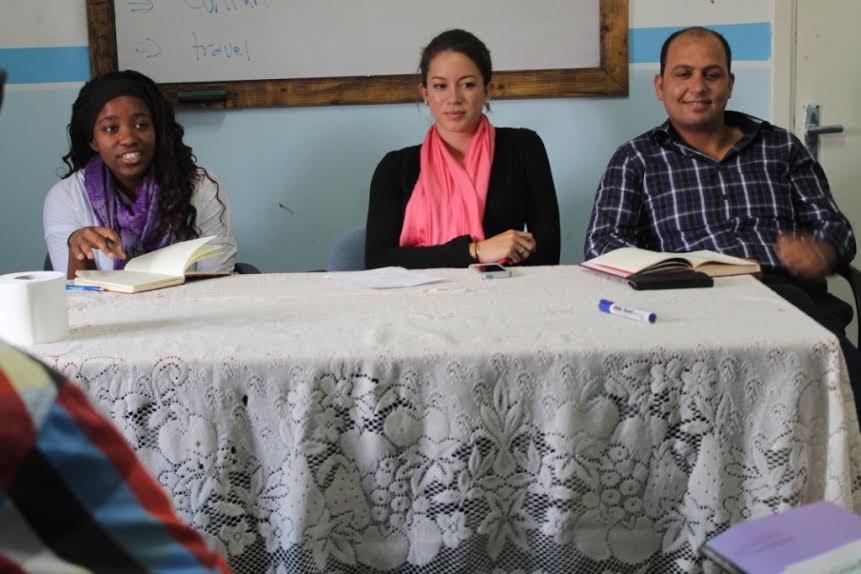 Furthermore, all students have experienced a wide range of teaching styles. With American Professor Amos Libby who participated in the Volunteer in Palestine program and University of Rodhe Island student Conor Just who served as a volunteer for a month, leading the first lessons, students discussed the current political state of Palestine while learning new words to help them express better their ideas. An educator by profession, Amos Libby made sure that the students felt comfortable in their new environment and repeated many times that, "There are no dumb questions," in order to encourage participation in the classroom.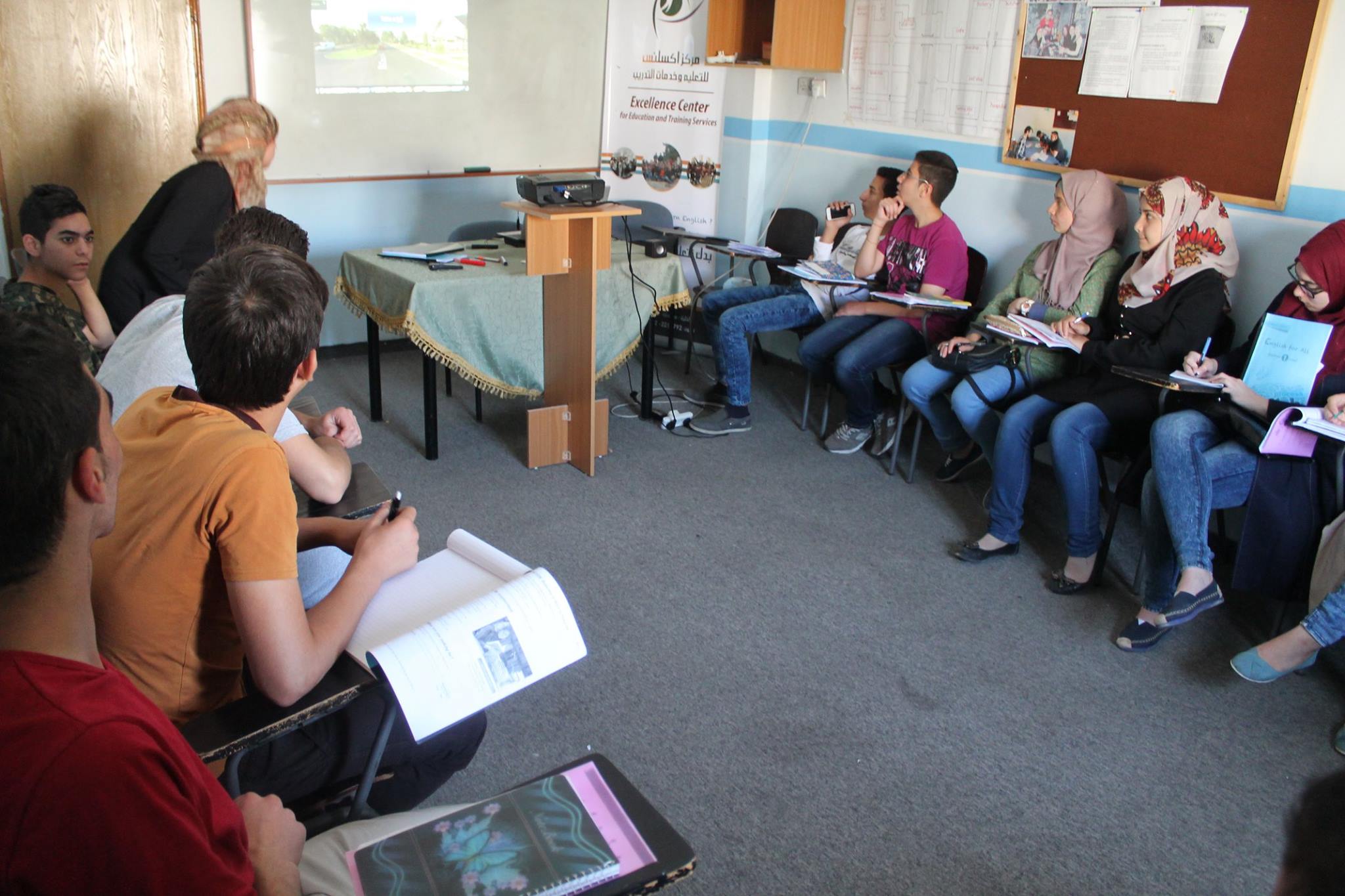 Recent Bates College graduate Myriam Kelly, who is participating in the Teach English, Speak Arabic in Palestine worked with Conor on increasing students' traveling, technological, and cultural vocabulary. From discussing articles and listening to videos about traveling to countries such as Morocco whose cultural traditions are similar to Palestine's, Intermediate I and II students also learned about the South American continent. And in order to increase their literary knowledge, students learned about Chile, the acclaimed Chilean writer Pablo Neruda and discussed one of his works, "Ode to My Socks" (1956). In addition, students discussed and practiced American English idioms, and at times roles were switched and the teacher became the student and vice versa.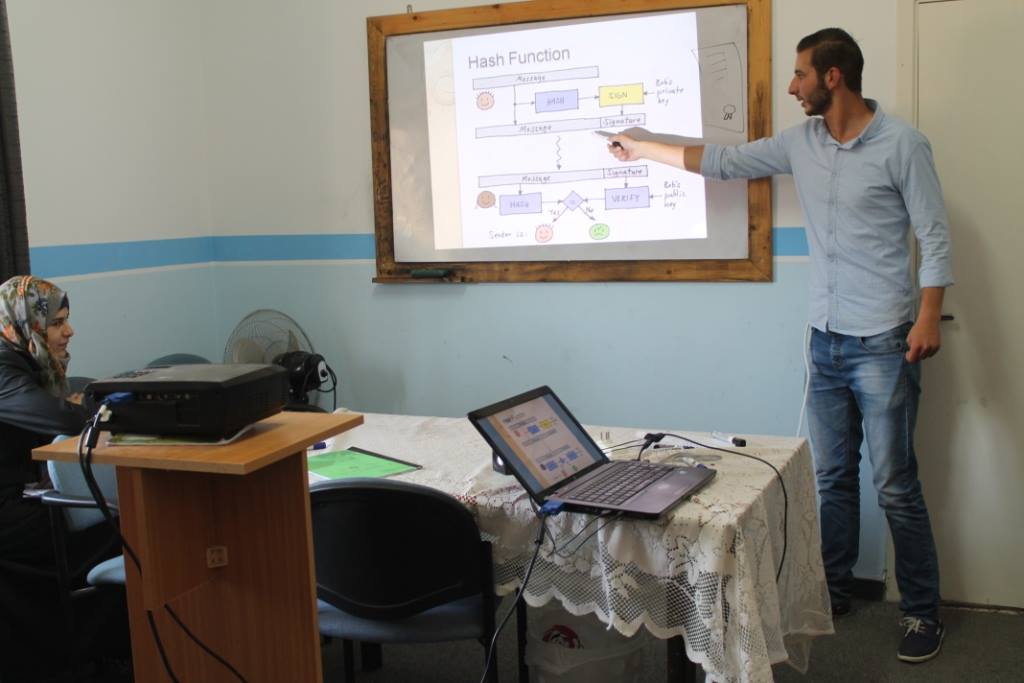 Lastly, both Intermediate I and II have been busy preparing for their presentations on a topic of their choosing. All students are either students or young professionals who are seasoned presenters; however, presenting in another language poses difficulties for all of us, and some more than others. For this reason, students are required to e-mail their final presentation to Myriam who, then, corrects them and gives them feedback, and then they present it to the class. In turn, the other students are required to give their peer their attention and positive and negative feedback after the presentation is over.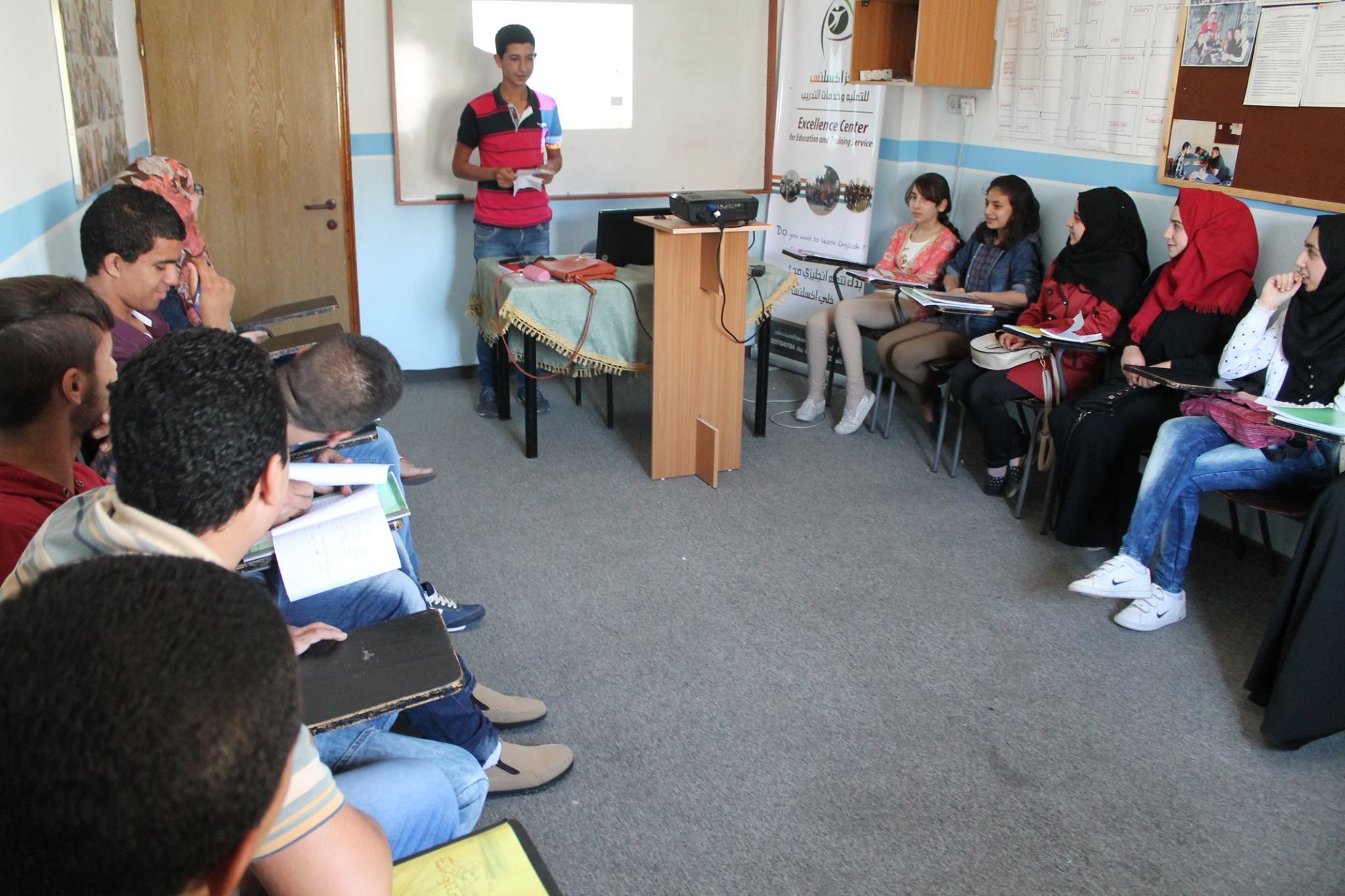 With just a few lessons left, Intermediate I and II are working diligently to perfect their presentation and English speaking skills. We, at the Excellence Center, are confident that by the end of the course, our students will have increased their proficiency in English reading, writing and speaking!