Palestinian Students Take Oral Exams
|
Last week, the Excellence Center conducted midterm oral exams with its Starter and Intermediate I classes. The exams were directed by Intermediate I teacher Melanie from Canada, who is participating in the Teach English Speak Arabic internship program, and Starter teacher Maryam, with the help of American volunteer Haneen.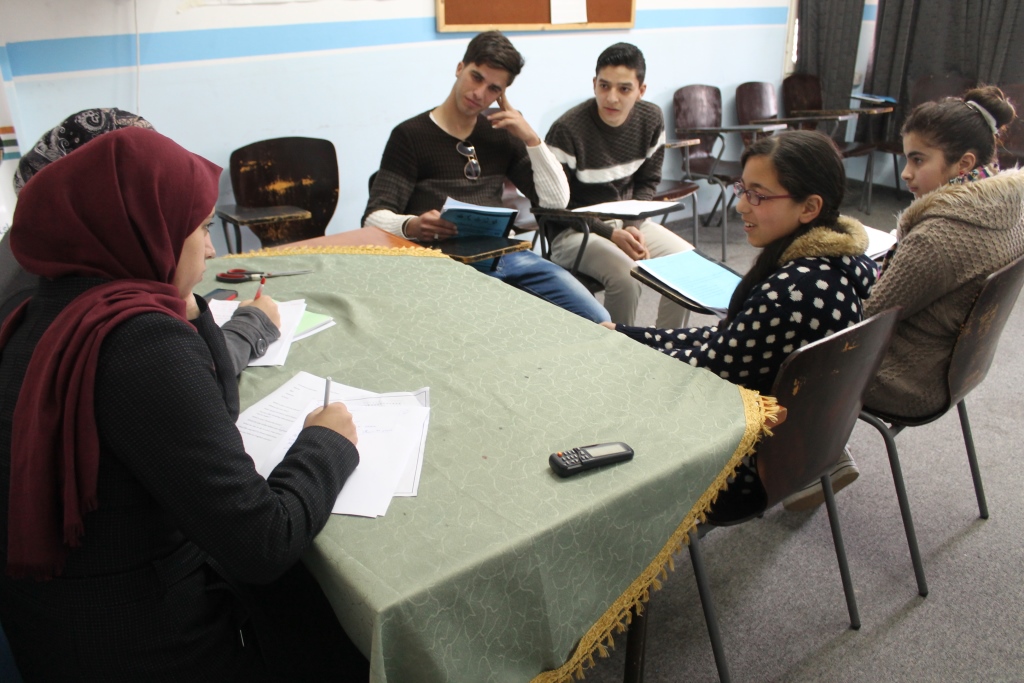 The Starter exam tested students' comprehension of greetings, introductions, and basic sentences. Teacher Maryam said "Every student was really good. They knew a lot of words; they could introduce themselves." The Intermediate I exam was a bit more rigorous. Students were asked a variety of questions about their family, cities, hobbies, and the weather, and were then prompted to further expand on their answers.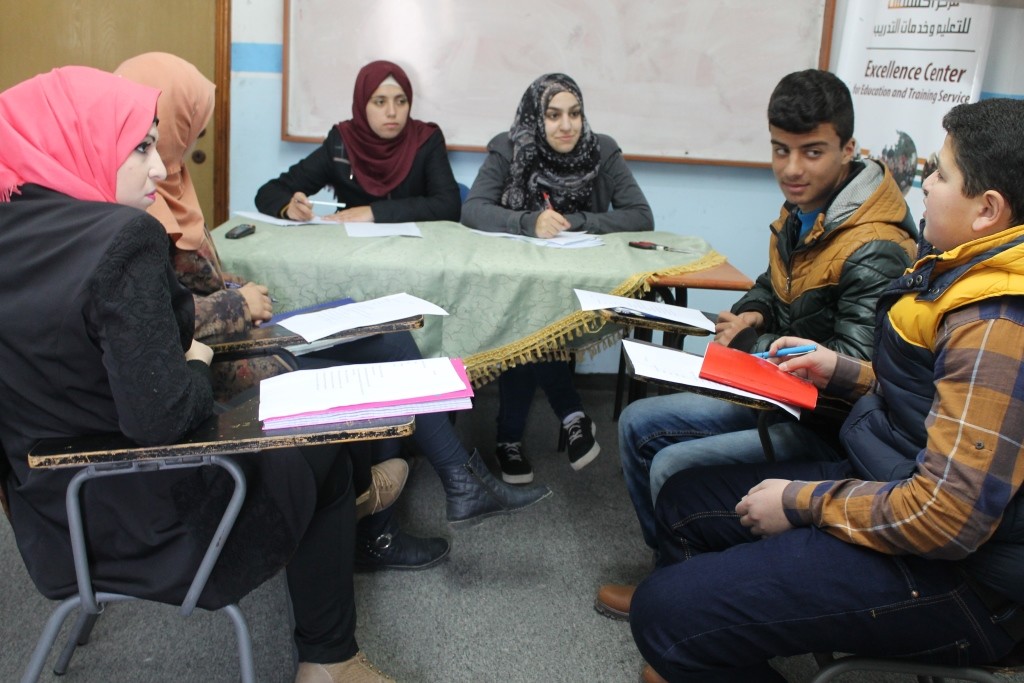 The exams required students to engage their speaking skills in an impromptu setting, as they would in a conversation with a native speaker in an English-speaking country. The teachers and volunteers then provided valuable feedback that students could use to improve their English.