Palestinian Students Interact with International volunteers at a Local School
|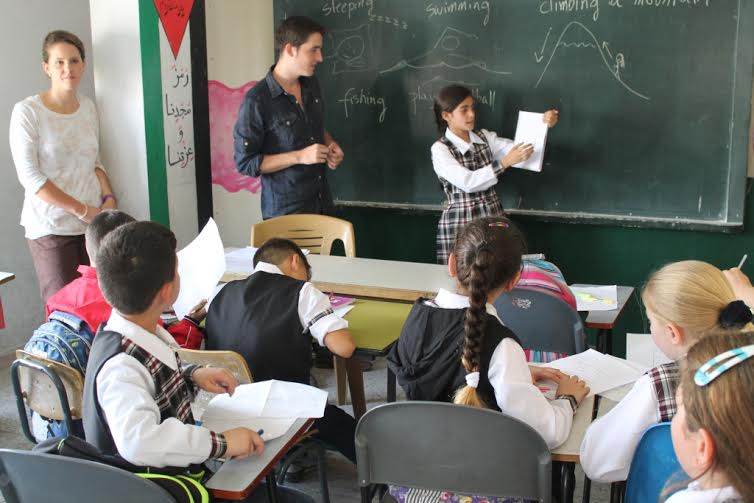 On October 13 two volunteers and two staff members visited a local school as a part of the Excellence Center's "60 Minutes" program. This program gives local students the opportunity to interact with English speakers from outside of Palestine, and enjoy one hour of interactive instruction. It also raises community awareness of programs and resources available at the Excellence Center.
Volunteer Jan from Belgium organized and taught the English lesson to about twenty children in their fifth year at school, and was assisted by volunteer Cara from America.The focus of the lesson was "free time activities," with students encouraged to speak about what they enjoy doing in their spare time. All students were able to participate, matching phrases with pictures and playing word gameswith volunteers.
The students seemed excited to have guests in the classroom, and were eager to participate in all activities. Although accustomed to teaching older students at the Excellence Center, Jan was attentive to the abilities and interests of these younger students, who responded well to his instruction. Through this and other similar programs the Excellence Center continues to reach out to the community, supporting local schools and encouraging students in their English language studies.