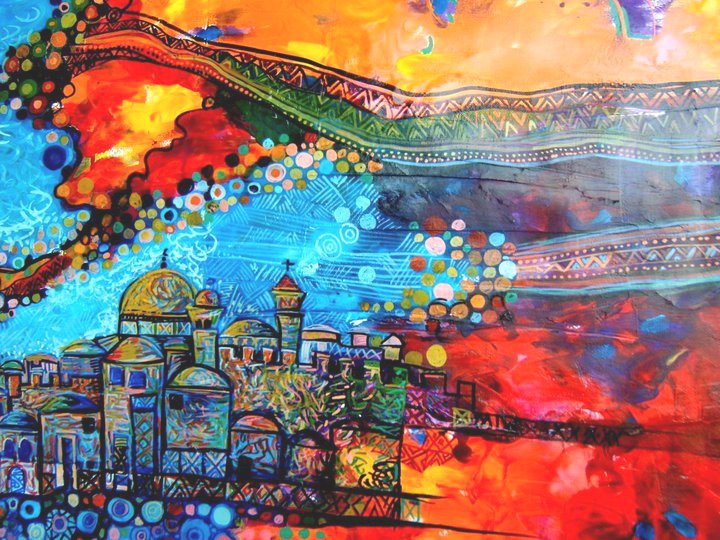 Palestinian Art
Palestine is host to some important and exciting artists, whose work vary from graffiti, to paintings to other visual medias. Contemporary Palestinian art often pays homage to the long traditions of regional art, including Christian and Islamic paintings. After the 1948 Nakba (meaning catastrophe), much art has been focused on themes such as nationalism, identity and land. As a result, Palestinian art can often be very politically charged. Artists in the Occupied Territories sometimes suffer from the confiscation of art work, refusal to license artists' organisations, surveillance and arrests.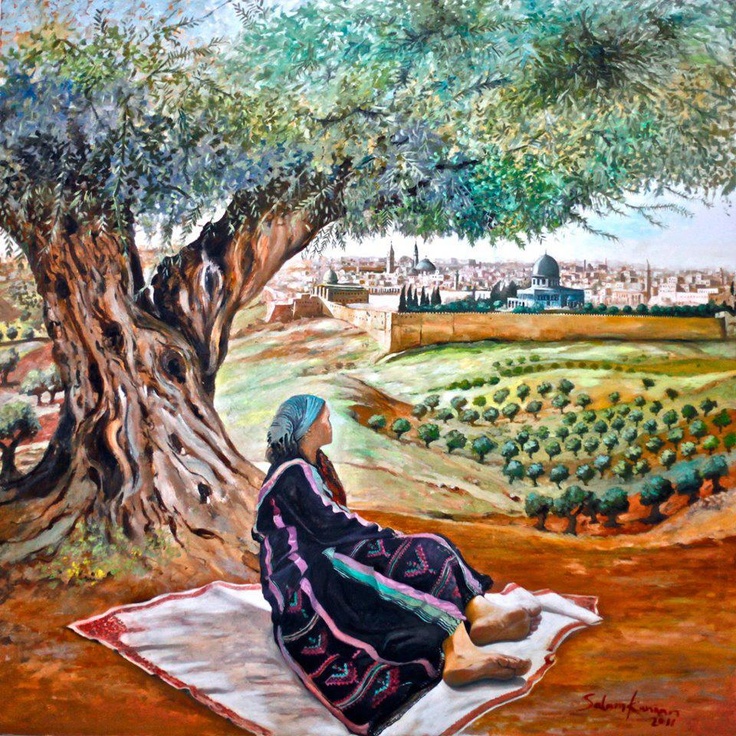 Themes
Palestinian artist Kamal Boullata describes 'place' and homeland as deeply important for Palestinian art. Artists raised in Israel often explore ideas of alienation and belonging. As such, key symbols in Palestinian art are often keys and doors. Artist Samia Lalaby argues that in resistance art, horses "symbolise revolution" and keys symbolise "the right of return". It is also important to note that Palestinian artists often use the colours of the Palestinian flag, also as a symbol for national resistance.  Cacti are also a motif in Palestinian art, as a symbol of national dispossession, due to its associations with Israeli identity. Art narratives also often criticise the neglect of other Arab states and the international community.
Museums and Galleries
There are many places to enjoy Palestinian art in the West Bank, including the separation wall in Bethlehem, which showcases a number of graffiti works. The new Palestinian Museum located in Birzeit, 7km north of Ramallah also hosts exhibitions and cultural events.  The Ethnographic and Art Museum is also at Birzeit University with a collection of Palestinian Costumes. The Al-Ma'mal Foundation for Contemporary Art, founded in 1998 promotes Palestinian art. Al Hoash is anoterh cultural organisation to provide a platform for Palestinians to explore national identity through art.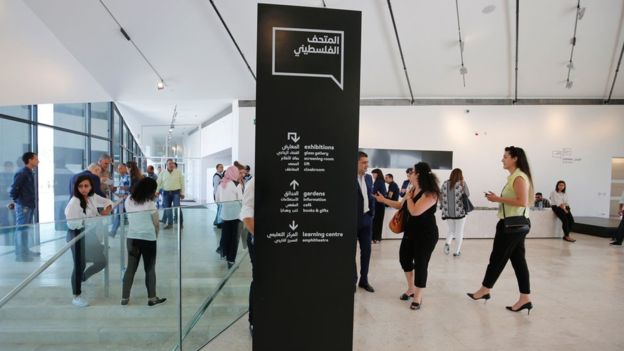 Famous Artists
Since the Olso agreements, a young generation of artists have flourished in Palestine, often using photography, and video art. Artists such as Hisham Zreiq, Ahlam Shibli and Jumana Emil Abboud all graduated from art schools in Israel and are Israeli Arabs. Other Palestinian artists include Emily Jacir, Samia Halaby, Nabil Anani and Tayseer Sharaf. A number of Palestinian artists are also active in the diaspora, including Emily Jacir, Nasr Abdel Aziz Aleyan.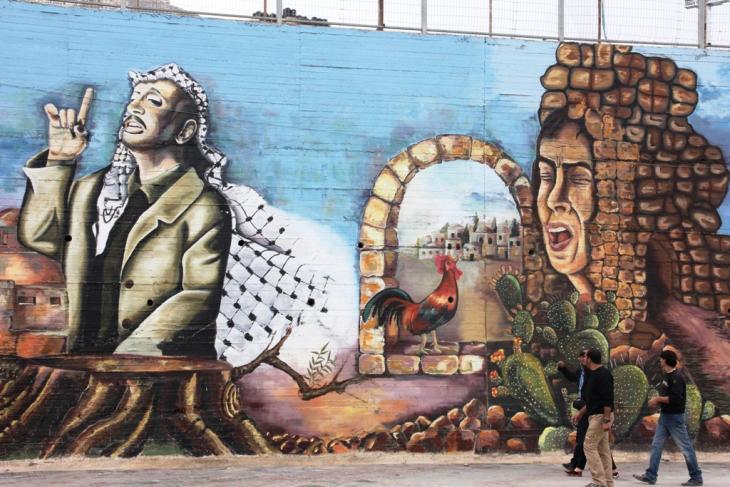 In conclusion, Palestine has an important and politically charged art scene, which helps Palestinians to explore important issues of identity, nationalism, and land. An exploration of Palestinian art would lead to greater understanding of the contemporary politics and culture of both Palestine and the diaspora.