Palestinian and Foreign Cultures
|
On Thursday, March 17th, the Excellence Center's English Club met once again. The Club is a weekly event for students who are accepted through an interview process, and gives students the opportunity to practice speaking their English with native speakers. It is offered as a free resource by the Excellence Center, which is dedicated to providing language development opportunities to the people of Hebron.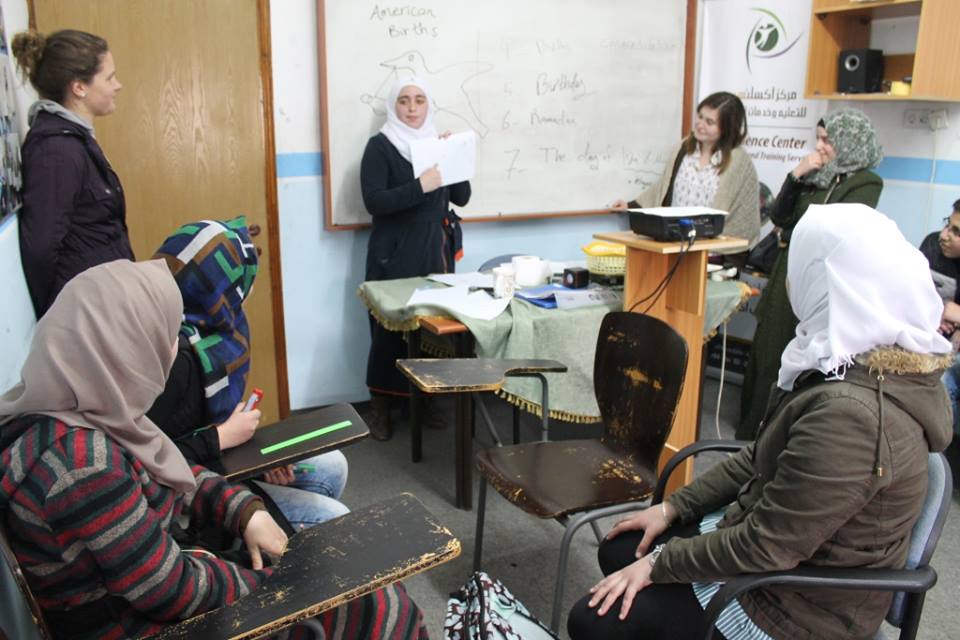 Thursday's topic was "culture," and students spent time discussing aspects of culture, and how it can be defined. The session was organized by local Excellence Center staff Yousef Sabarna and Shahd Nzadeh, with assistance by volunteers Lauren, Cara, and Melanie, from the United States and Canada. The American volunteers gave a presentation about their own culture, and students offered information about their own Palestinian culture and traditions.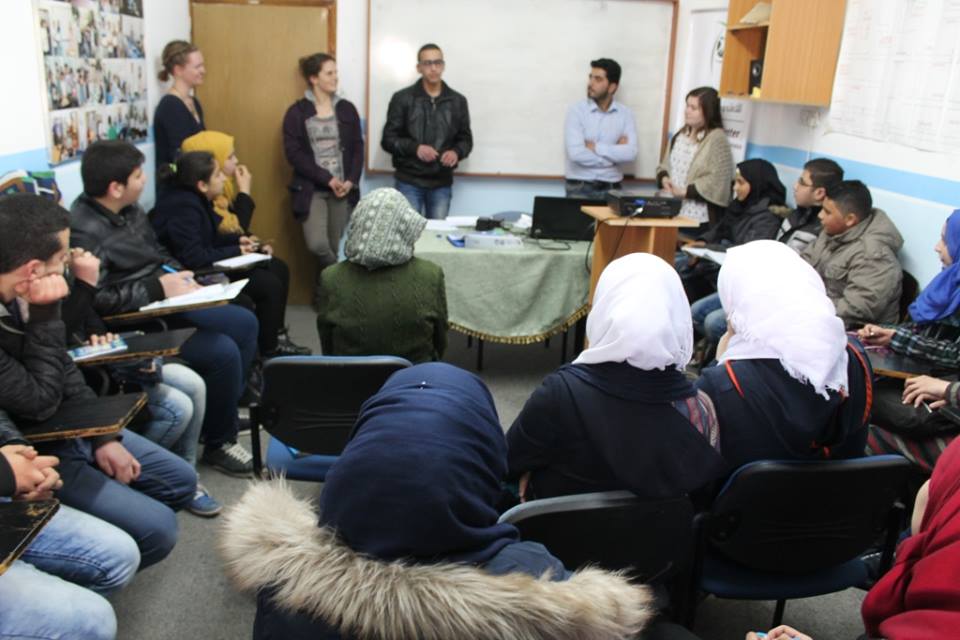 During the second part of the class students were assigned topics related to special occasions in Palestinian culture, and gave presentations to the class based on these. Topics included Ramadan, Eid, births, weddings and funerals. Students worked together to create posters illustrating special aspects of these events, and then shared about these traditions with the club.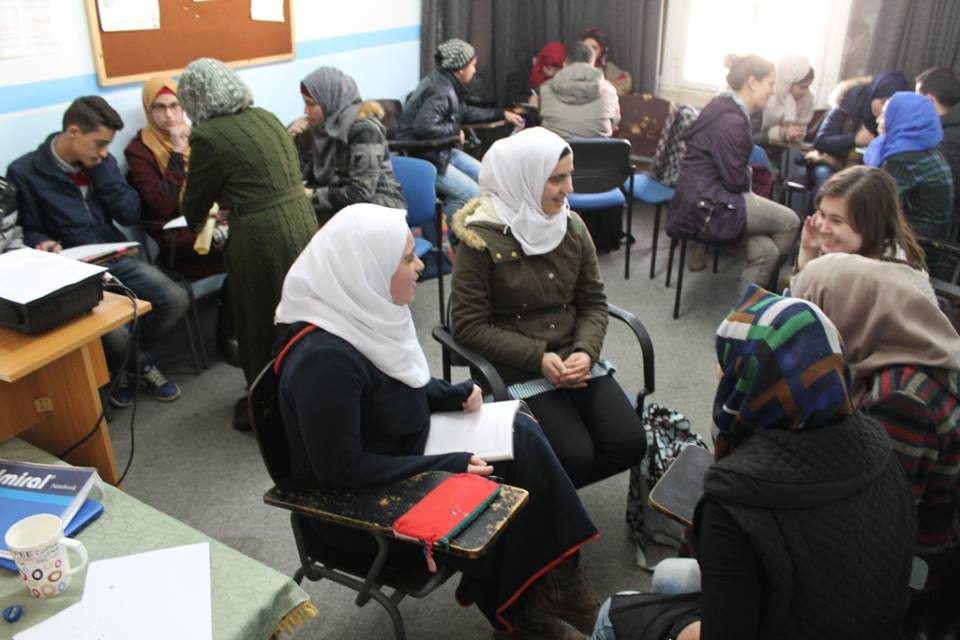 Students and volunteers enjoy this cultural exchange that is able to take place during club meetings. In addition to developing their English skills students learn about various international cultures, and volunteers are able to learn more about the culture of Palestine. This, combined with the Excellence Center's interactive approach to teaching English make English Club a wonderful experience forthe students, staff, and international volunteers involved