On Thursday, March 24th, Excellence Center teacher Alaa coordinated a Food Day for students in her Starter course, and was assisted by American volunteer Lauren, who is participating in the Center's Teach English Speak Arabic (TESA) program. Food Day is a favorite of students and teachers alike.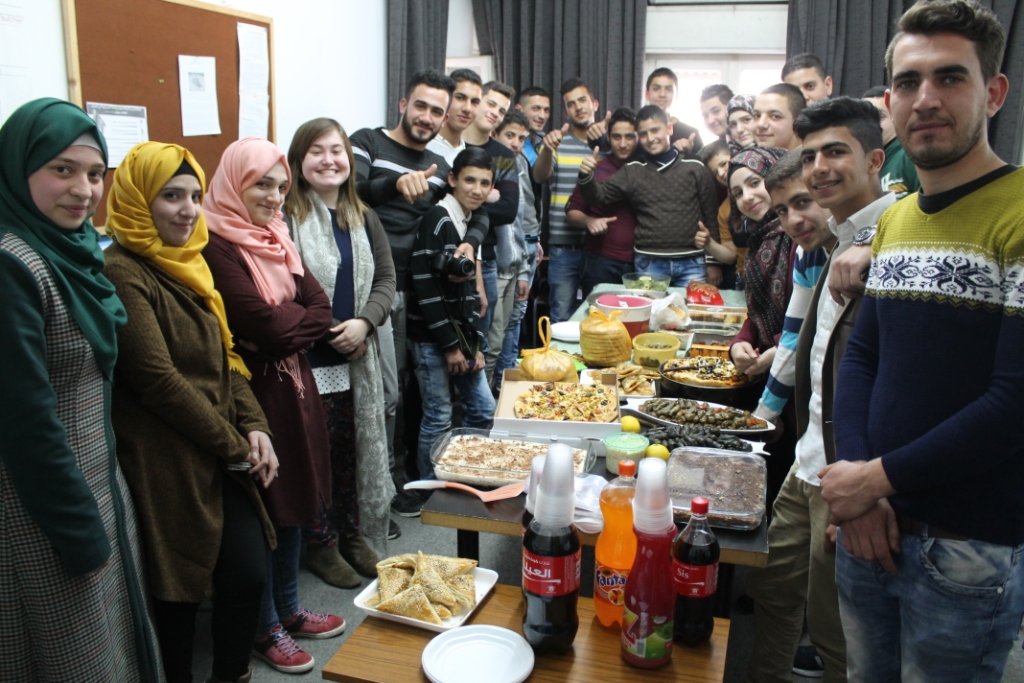 The class began with a discussion and presentation by American Lauren on typical American foods, followed by vocabulary activities on English terms for everyday foods and kitchen items. Students then made brief presentations on the dishes they had brought to share with the class, discussing ingredients and methods of preparation.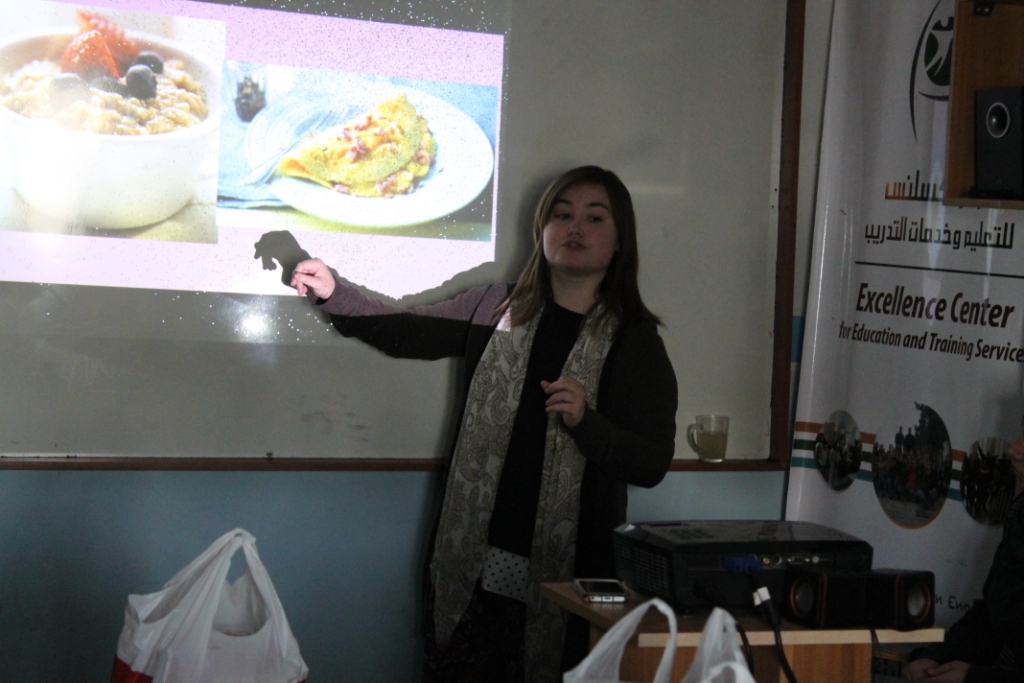 The goal of Food Day is to familiarize students with the English terms for foods and food-related terms. Students are eager to discuss their own dishes with their classmates and teachers, making for an especially effective and memorable class session.  "The students were really excited to share the things they brought! There were some really fancy dishes," said volunteer Lauren.