Painting Activity for Palestinian Students
|
The Excellence Center organised a painting activity for Intermediate (1) students to develop students' English skills by employing art..  Muhammad, a Center instructor from Canada, separated the students into groups and tasked them with creating a poster collage based around the holiday of Eid Al-Adha.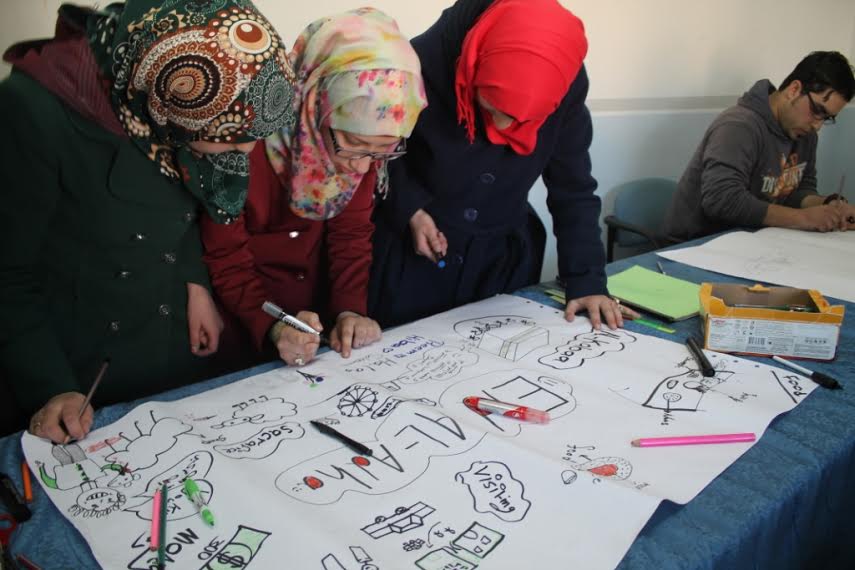 Every student was required to participate and some of the results were impressive and somewhat humorous.  Students described the story of Eid Al-Adha through a series of pictures and English captions, with many of the pictures including very fine details.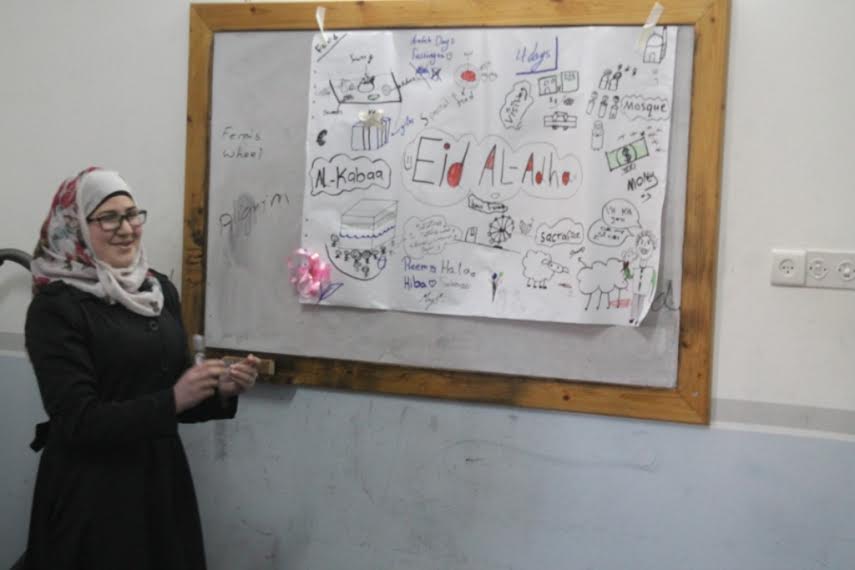 The results were then colored in and presented before the class before they were proudly displayed in the classroom.  It was great fun for all!