On Wednesday 1/21/15 and Thursday 1/22/15 the Excellence Center hosted a series of painting activities under the instruction of Felix Luftin, a teaching volunteer from the United States.  On the first day Felix worked with students to compose a nature themed mural in the Center's stairwell allowing younger students to practice wall painting.  Students were encouraged to exercise their creativity and the results were stupendous– ranging from popular television characters such as SpongeBob, to animals, to colorful shapes and designs.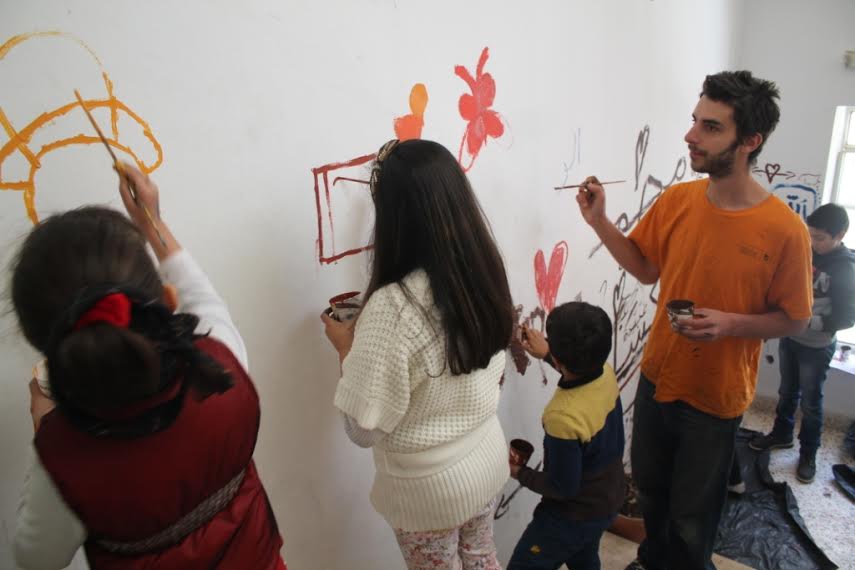 The general aesthetic was meant to represent the earth itself, and so many students choose to incorporate elements such as lava, rocks, soil, plants, sky, and even outer space to frame the portrait.  After that, students went outside to the almond grove next to the Center to look at the opening buds and blossoms, and play some games.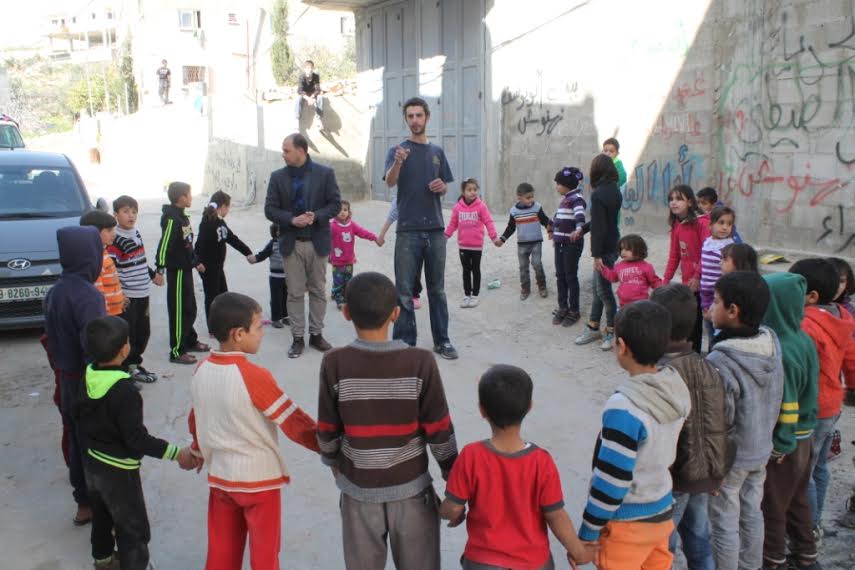 On the second day students returned and added extra details to the mural including mountains, olive trees, and various planets to the night's sky.  Felix also offered workshops in paint mixing and art theory.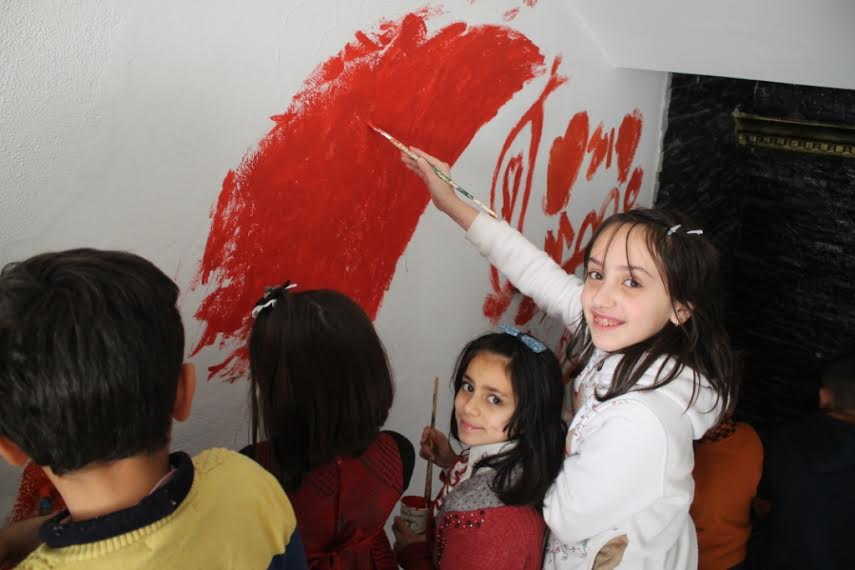 The Center also organized another outing to the Al-Fawar Refugee Camp where Felix lead a group of a about thirty children in painting a roadside mural.  This mural was also meant to depict the earth and included similar elements to the Center's mural. While the paint dried Felix demonstrated, after a few challenging attempts, a successful fire without matches, which the kids found really exciting and satisfying.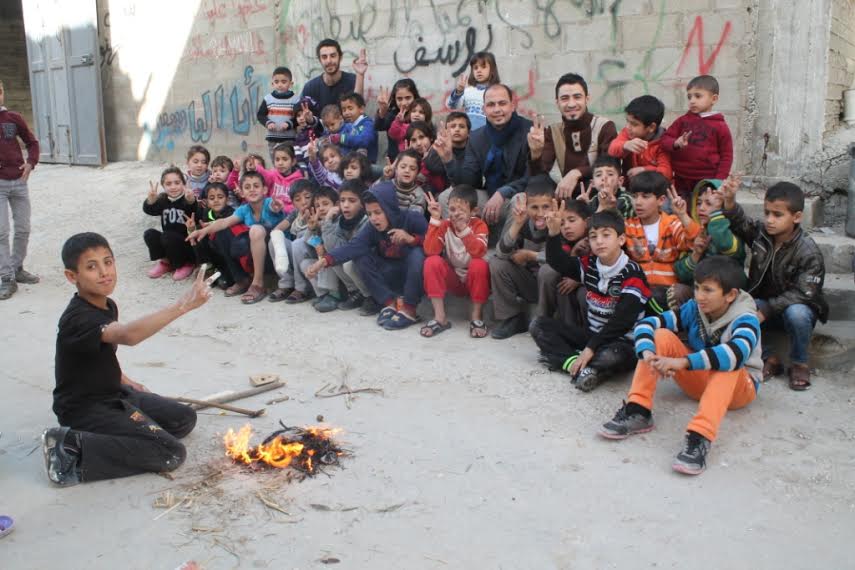 The students then got back to work painting  the ground, the sky, and trees. They finished the mural in a couple of hours, showing some mountains with olive trees on terraces, the moon in a twilight sky, some clouds, and a few houses below, among more trees. The children had quite a time meeting, playing with the paint, and writing their names on the wall.  It was great fun for all!