We recently went to Al-Shuhda Street in the heart of Hebron's old city with a small group of internationals as part of the Excellence Center's initiative to give visitors a taste of the city's political situation. The experience was jarring to say the least. When we entered the street we were greeted by an Israeli army checkpoint composed of  barbed wire, cement barriers, metal detectors, and cramped turnstile gates.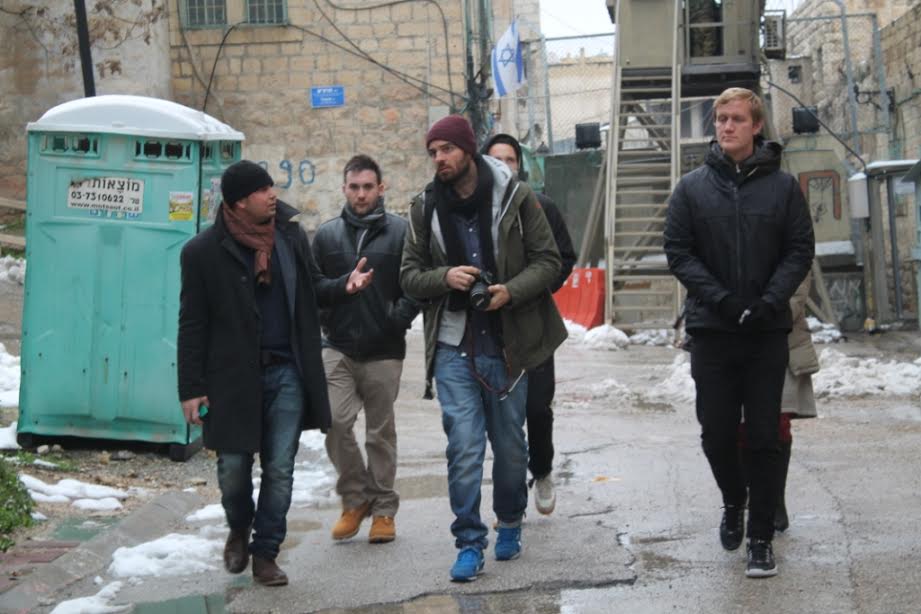 This entrance, we were told, was one of two through which the remaining Palestinian families in the neighborhood were allowed to enter, and it was said to be subject to frequent arbitrary closures.  The street itself appears at first glance to be deserted– most of the buildings, many of them former Arab shops, are sealed shut with welded steel bars and the entire atmosphere is one of desolation.  Further along we reached another military outpost where we could view the settler apartments and a local synagogue.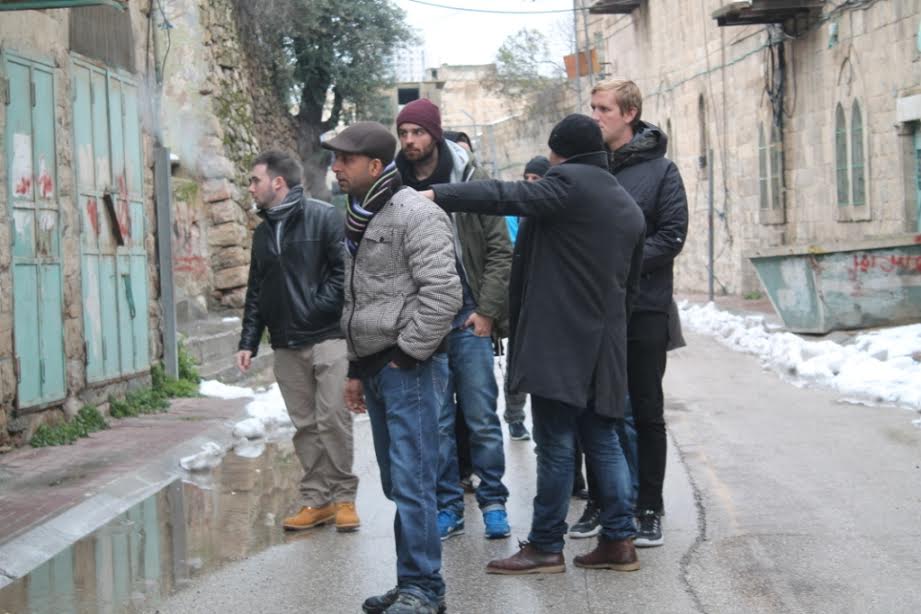 We were informed that Palestinians were not not permitted to proceed any further than this point, and that if they walked even another two meters they would be subject to detainment.  We then visited the home of Um Abed Salayma and her son where we had tea and listened to many different stories about the hardships their family has faced for remaining on Al-Shuhda street.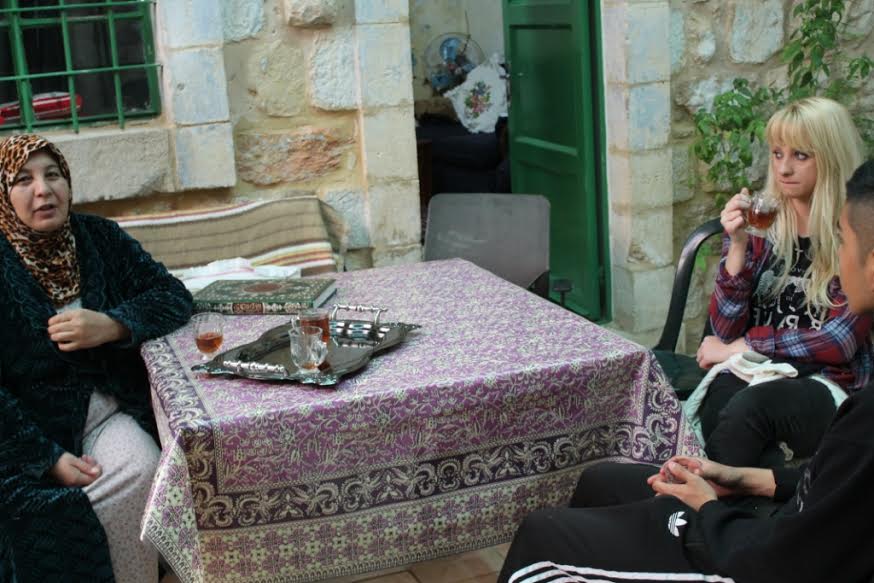 We heard numerous stories of how their family had been harassed by the settlers and soldiers, including instances where their home was hit with flashbang grenades and ransacked at the urging of settlers following verbal altercations in the street. In many other instances we were told their family members were arrested by soldiers for no apparent reason or detained after accusations from settlers.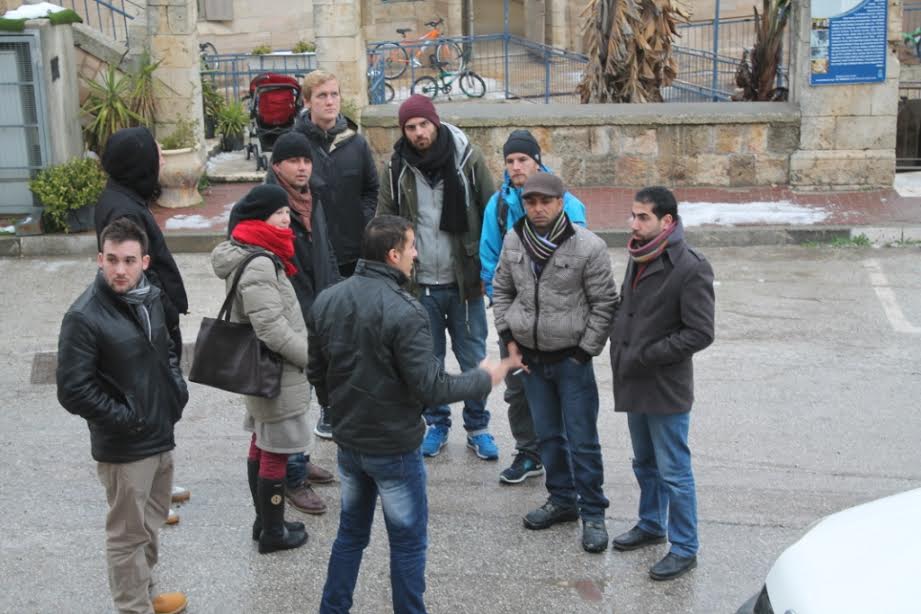 Finally we were given a short tour of their home where we saw a large tarp grid that was erected to protect their atrium from settlers who would previously throw garbage and stones on them from above.  After leaving their home I could not help but admire their resolve in the face of such a hostile environment.