Oral Exam to Assess Palestinian Students' English
|
The Intermediate 2 Oral Examination is a 30-minute long, interview style exam about the topics the students learned over the course. Students have the opportunity to introduce themselves and give a little background on who they are, their future aspirations, and why they are learning English. Most often, our instructors conduct exams in groups of three or four depending on the size of the class. The examiners included Rafat Shantir, the director of the center, and our two American volunteers who are participating in the Volunteer in Palestine Program 2015, Miriam and Danielle.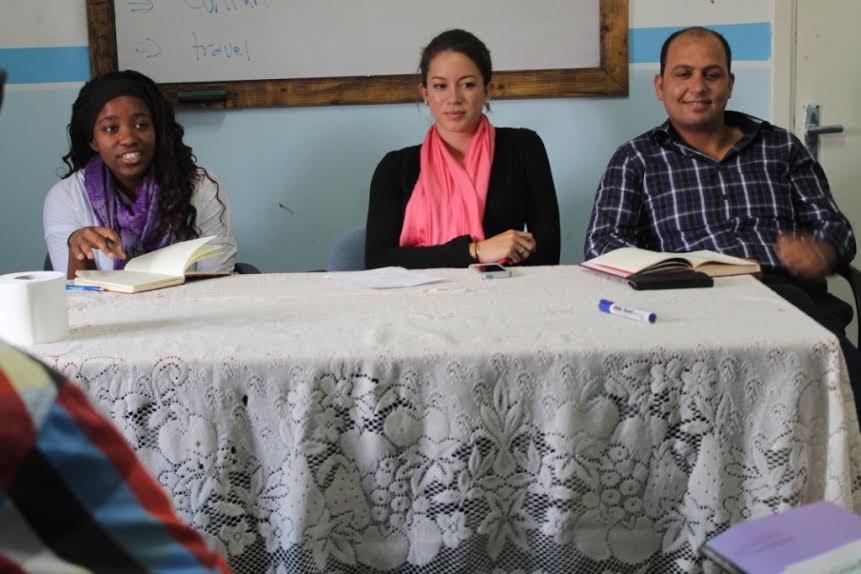 For this class, students were asked questions about politics, specifically the Palestinian situation; technology and communication; and travel and world culture compared to city life in Hebron and Palestine. All of the students had the vocabulary to communicate their thoughts and opinions on the topics. Even more so, students were able to correct their own mistakes when speaking, which was very encouraging because it demonstrated their progress in their English language studies.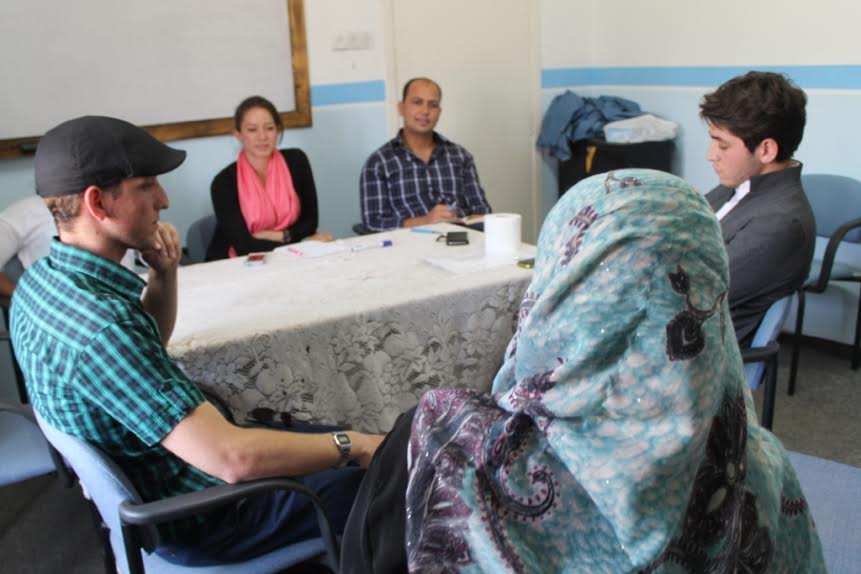 After the exam, the instructors reviewed each student's performance telling each individual what they should work on and what they excelled at during the exam. Most often, the students were nervous for their exams, but after they relaxed, they were able to confidently converse in English.