Nursing and Healthcare workshop for Palestinians in Hebron
|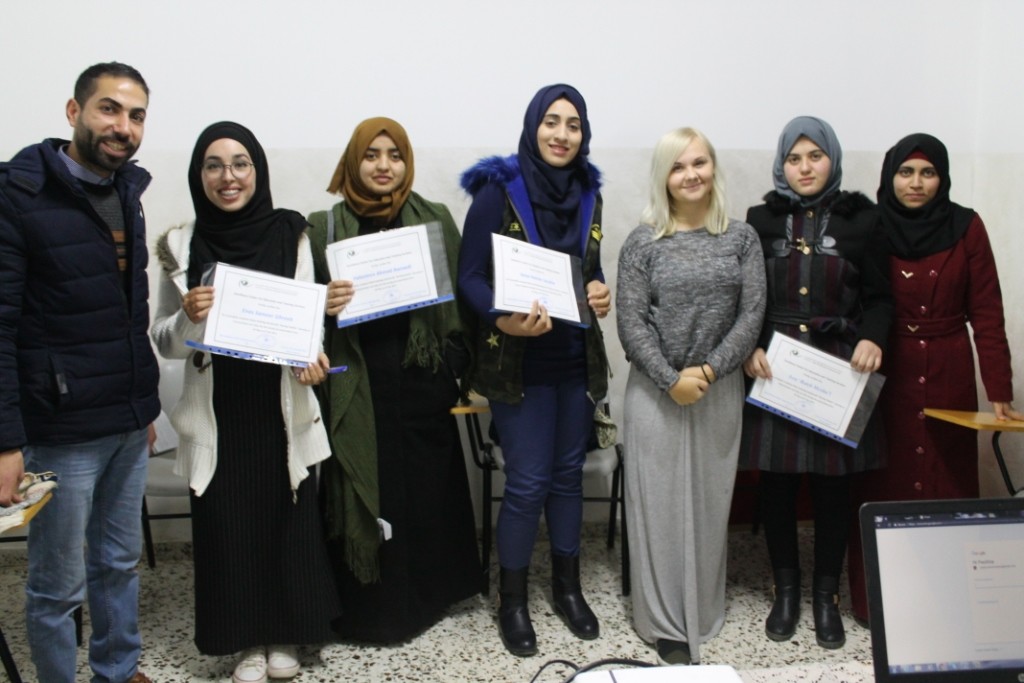 Last week we hosted 35 Nursing students from the University of Hebron at the Excellence Centre. The students participated in a Nursing and Healthcare workshop, which was organized and run by International volunteer and BA Nursing student, Paulina. The workshop was hailed a great success by the participants, volunteers and Centre Manager.
The 3-day workshop consisted of teaching key nurse to patient communication skills, as well as the complex ethics of the role and English vocabulary. Paulina felt the future nurses had made great progress in a short period of time and had promising futures ahead of them. They were able to develop their English skills and had a good grasp of the language.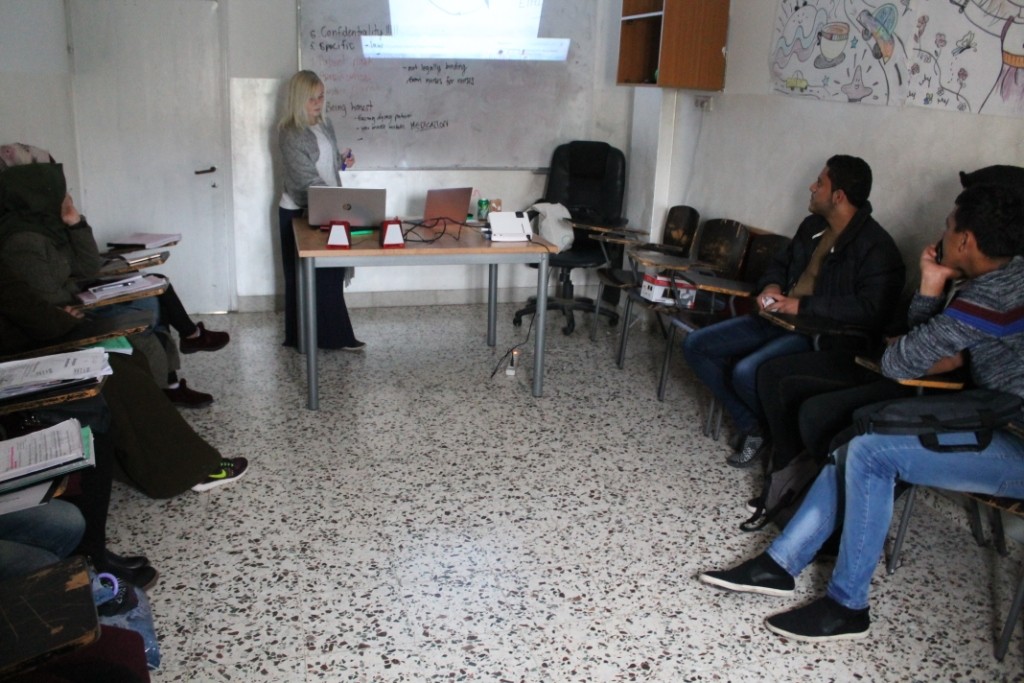 The students received formal certificates as congratulations for their hard work. The students thoroughly enjoyed the course and felt it had helped them in expanding their nursing knowledge.
One student would like to "thank the Excellence Centre for the training and to the great teacher, Paulina." The students felt the workshop was very valuable to them and would love for others to gain this experience and do something similar in the future. Having an English-speaking teacher helped to gain practice in the field.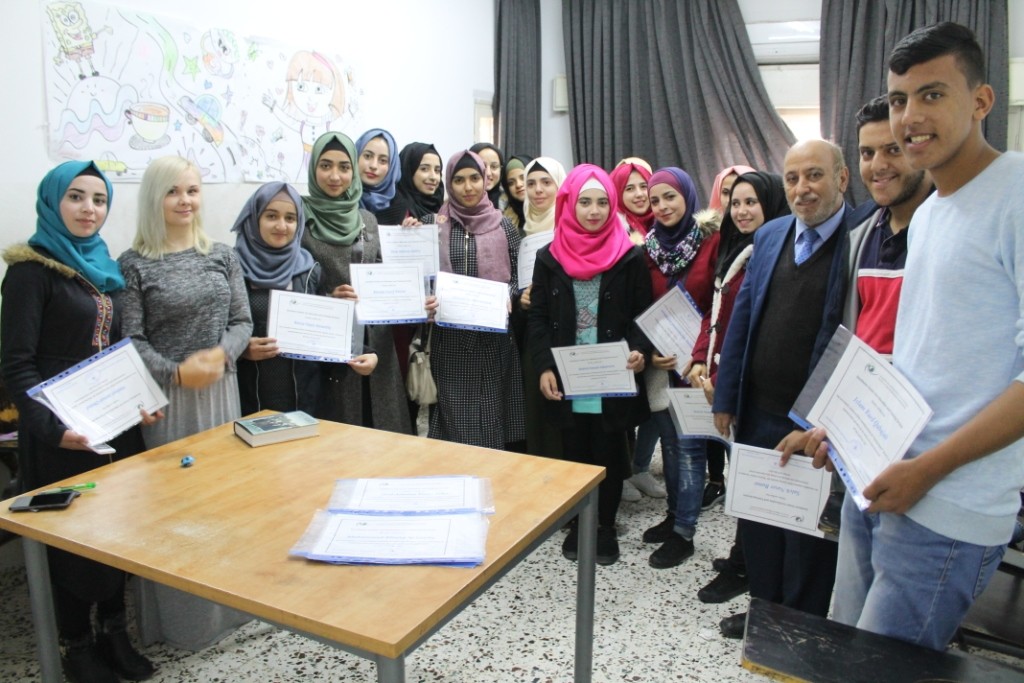 The healthcare and nursing program is a new initiative by the Excellence Centre which aims to help prospective nurses develop their English communication skills, especially related to their future career. We would like to thank Paulina for organizing the workshop and the 35 students for their hard work.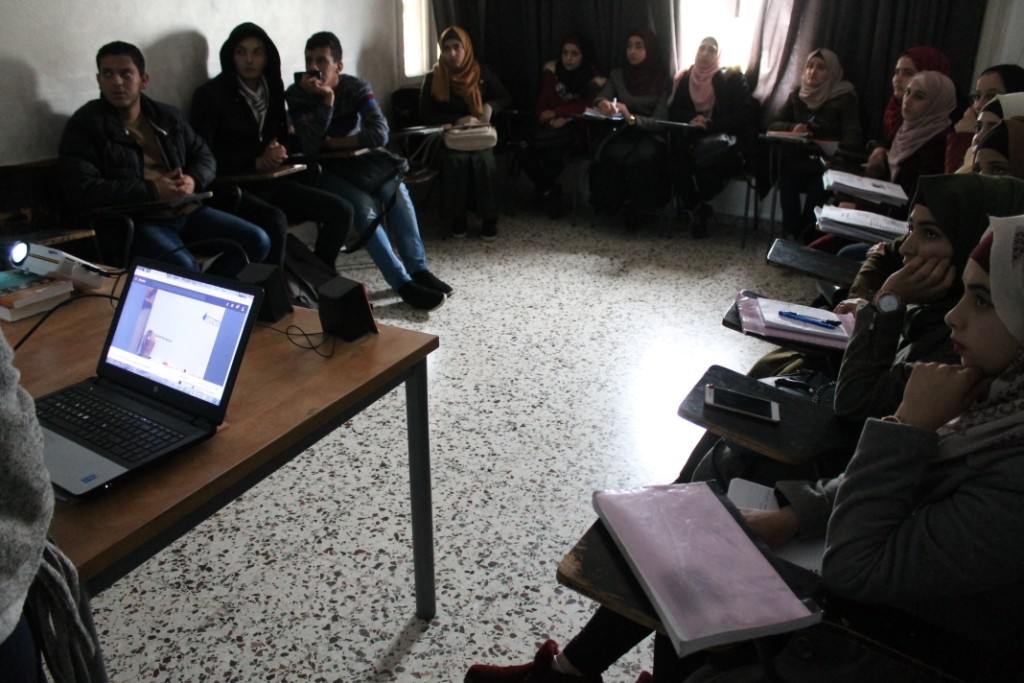 At the Excellence Centre, we welcome International volunteers to bring forward other initiatives like this and we are able to cater for your specialism. This helps local students as well as helping you gain valuable teaching experience in teaching what you love and enjoy!