New English Club for Palestinian School Students in Hebron
|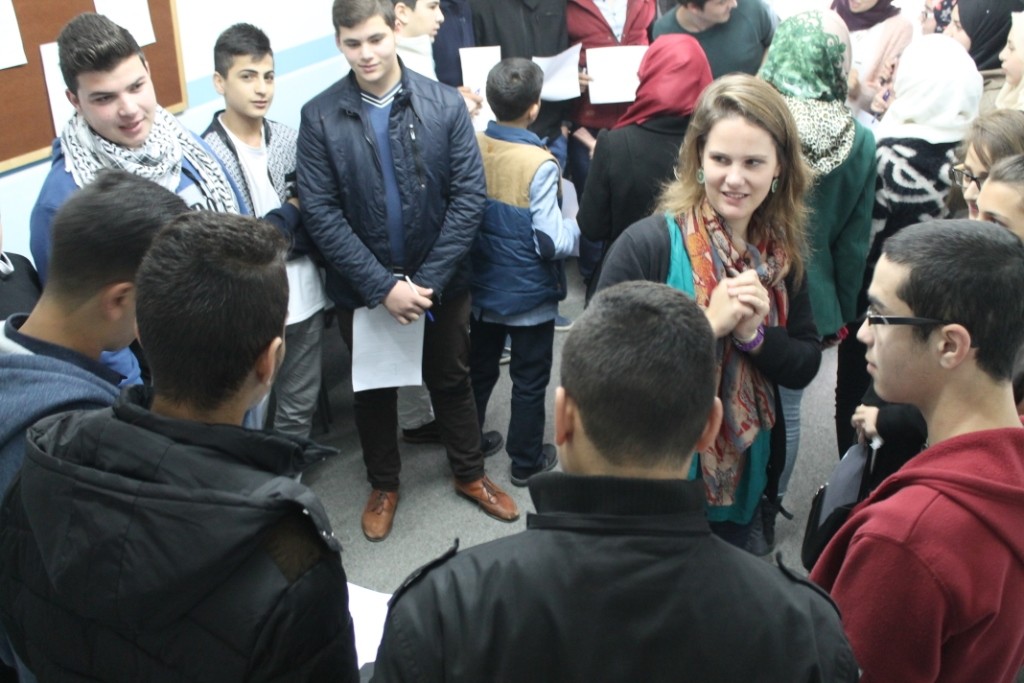 On Saturday November 7, the Excellence Center began a new session of the English Club program. It is the second session to date. The English Club is a free English course offered for exceptional and motivated students from ages 14 to 17 who want to improve their language skills.  This first class of this session was attended by 25 students who passed the written and oral placement tests last week.
The first class was opened by the English Club Coordinator, Yusef, and three international volunteers from the TESA program: Jan from Belgium and Monica and Cara both from America. The teachers aimed to get the teenage students warmed up and comfortable with each other in order to create a friendly atmosphere that they would feel relaxed to practice speaking English. Thus to start off, they carried out an interactive game in two circles to learn each others' names and additional information about themselves.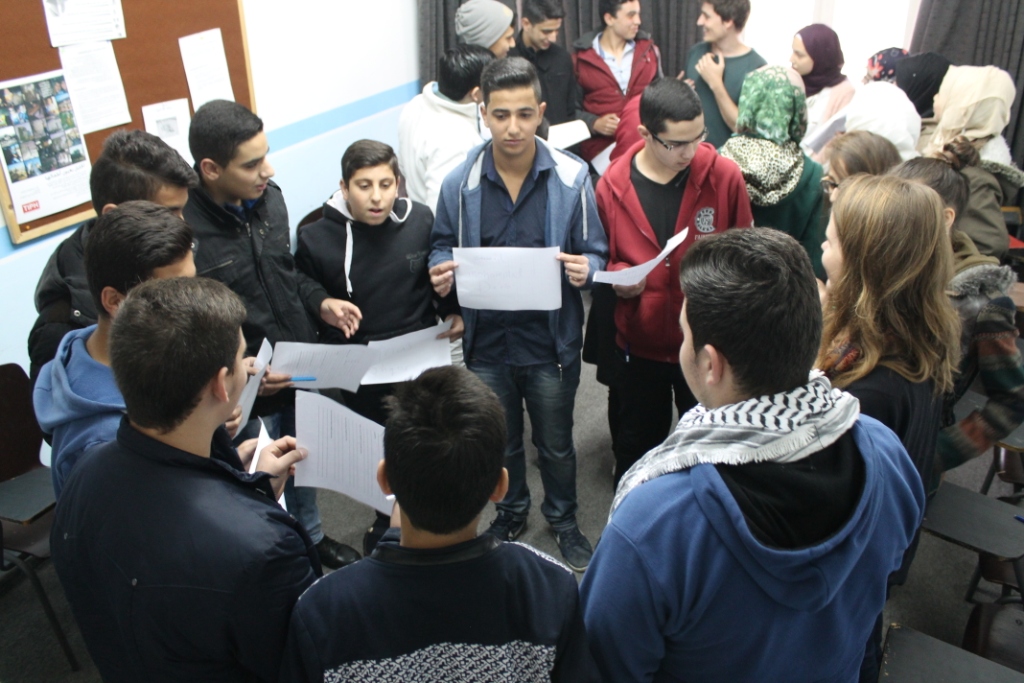 Students also had the opportunity to interview each other about hobbies, family, and themselves and later present their findings to the class. The rest of the lesson consisted of students expressing and speaking about their wishes and future plans.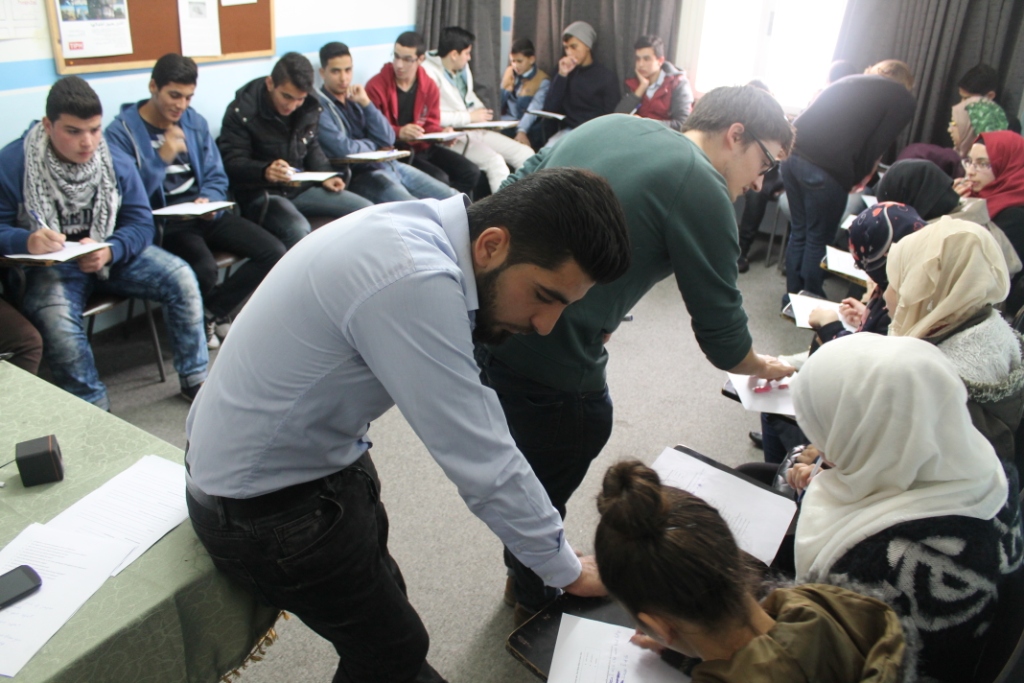 Volunteer Jan said about the experience, "It's lovely to work with a group as motivated and enthusiastic as them. I look forward to working together with them in the coming weeks and seeing them grow in the language skills and also the confidence in speaking."