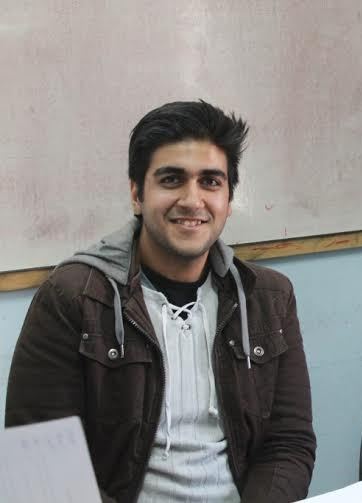 Nazeer Kamdar arrived this week to Palestine to Partcipate in the Volunteer in Palestine program in Hebron, he would like to share with you his interest in Palestine as well as his motivation
"My Name is Nazeer Kamdar, I am a university student from South Africa. I studied Business Science, specialisng in Finance and Accounting at the University of Cape Town and have just graduated. I have lived in South Africa for my whole life and sought a life-changing experience after I left university and before I started working. I wanted to learn about other people, other cultures and other ways of life and so I volunteered for 1 month at the Excellence Center in the Palestinian city of Hebron.
At the Excellence Center I will be assisting with English lessons and workshops and participating in educational activities with the Palestinian people of Hebron. Volunteering with the center is one of the best ways to truly understand the people of Palestine and to understand the situation here; as well as a way of using your own skills to assist them in learning new things.
Palestine has been in the news for a long time for a lot of negative reasons, but you will find that the people here are very warm and welcoming. So many of them answered my travel questions and many were very willing to help me find my way to Hebron. You do have to pass through plenty of Israeli security to get to Palestine, and it does take time, but if you answer questions honestly and remain calm then the process is not at all bad. It is worth it though once you arrive and see the area for yourself. It's a hive of activity with so much going on.
I've wanted to learn about Palestine and the Palestinian people for a long time, and working with and living amongst them is the best way to do that. I am very happy and very excited to being volunteering in the Excellence Center and to learn more about this wonderful place with these wonderful people."