My experience in Palestine: "My name is Lucie and I am originally from the Czech Republic. I graduated 3 years ago and I have a Masters degree in Civil Engineering  and Architecture. Currently I live and work in the Netherlands. I decided to come to Palestine as a volunteer because I have always been interested in Arabic culture. Since I was already working in Tunis, I wanted to get some experiences in the Middle East. Joining the Excellence center seemed to me the best option for discovering the culture, and doing something useful for the local people.
As a volunteer, I participated in different activities such as workshops at the universities, assisting with English classes, and teaching private English lessons. It was a really great experience to see the motivation of the locals to learn English. Sometimes it was a challenge to keep them quiet, but as soon as we switched to some games or interesting topics, we always had a lot of fun together in our lessons. And all the students were really nice and enthusiastic about learning English.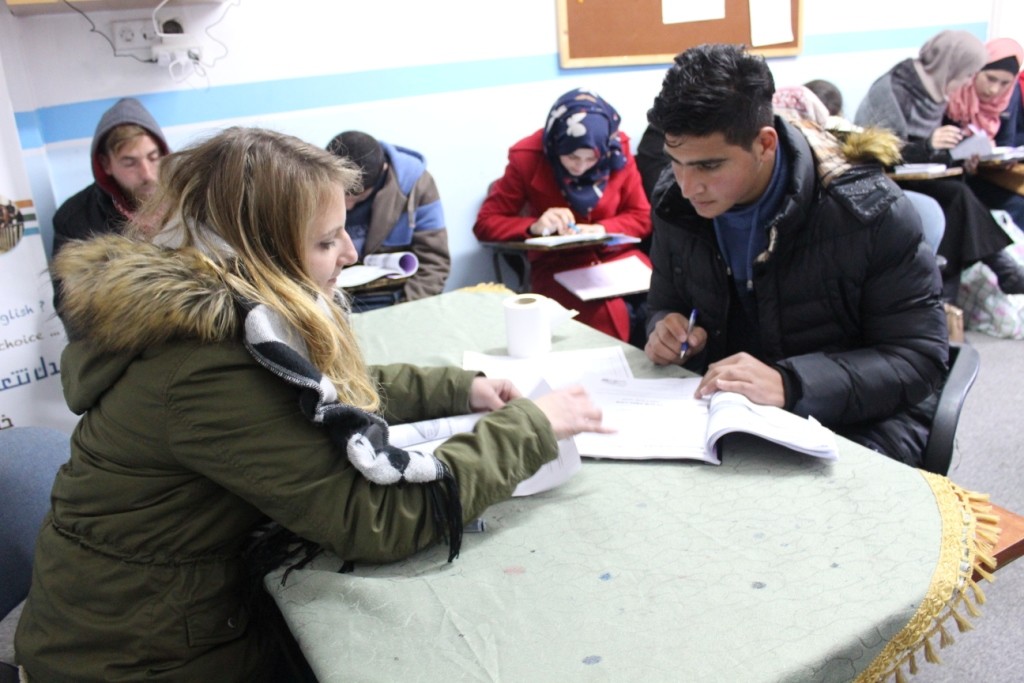 All the volunteers had Arabic lessons twice a week with a local teacher. I think those lessons were very efficient as they were "one to one," so the teacher could adjust the lesson according to your requirements. I think my Arabic definitely improved during my 6 weeks in Palestine.
The Center environment is nice, they take care of the internationals and help you with everything that you need. As Friday is the day off in Hebron, the Excellence Center sometimes organizes the trips around the country to show the internationals other places outside of the city. I participated in the trips to Ramallah and Jericho, and it was very nice to see those places, especially the museum of Yasser Arafat in Ramallah. It was very emotional as it tells the story about the history of Palestine. During the week there were small trips around Hebron as well, and they were very interesting to see. For example, we went a local factory for leather sandals and bags, and we went to the ceramics factory.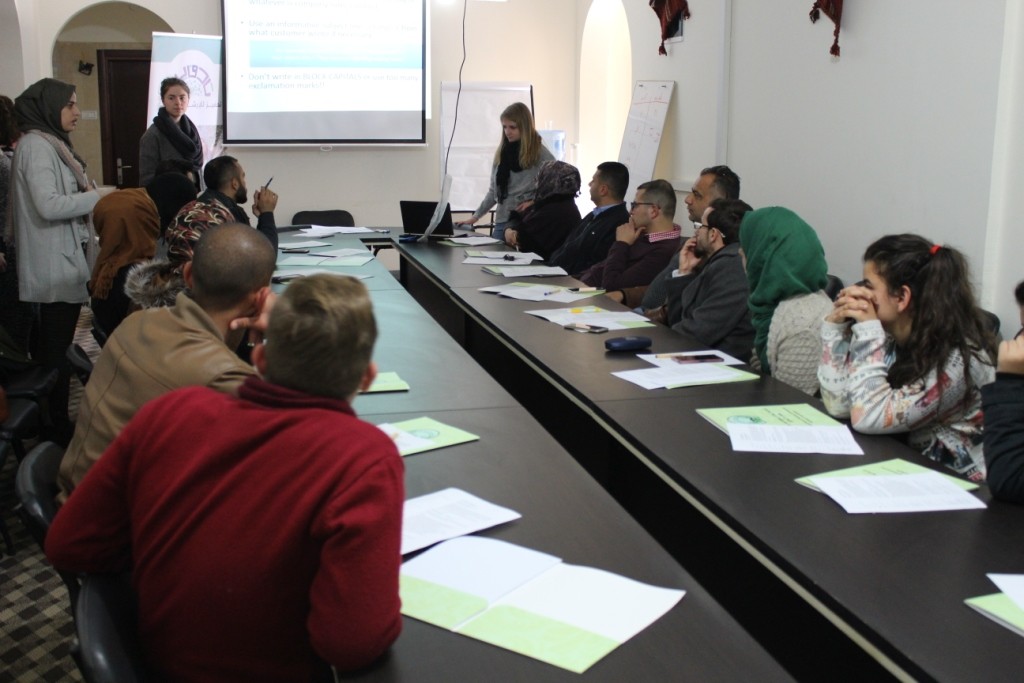 Accommodation in Hebron depends on your gender. I lived with a host family, since I am a girl. I think it was very interesting to see how the local families live, and join in with their lifestyle on a daily basis. My family was very welcoming, and  always took me with them to visit their relatives or neighbors. Whenever I needed any help they were there for me. I think it was a unique experience to see how the Palestinian people live, and you could not see this lifestyle as a tourist living in a hotel. I am really grateful for the adventurous life in Hebron.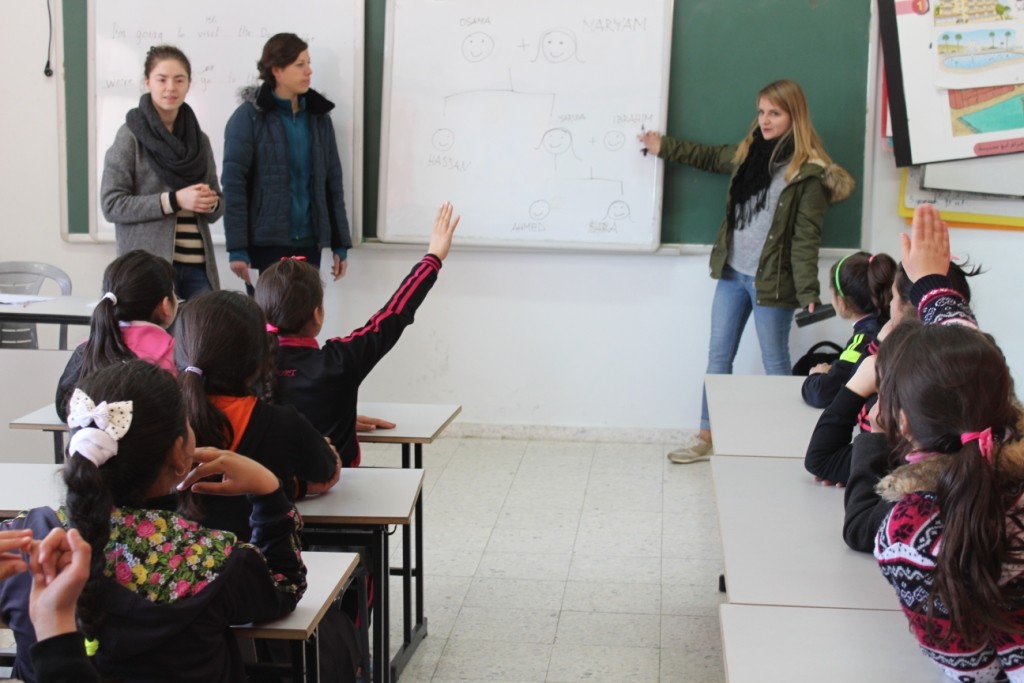 Generally, there is nothing dangerous about going to Palestine, although as a woman you need to be more careful. For example, I avoided speaking with random men on the street or with taxi drivers a lot, especially after sunset. They are all very nice people but they are not used to the foreigners. So sometimes they may see your kindness as flirting, and you might risk some harassment as a woman. But if you are careful and respectful of the local traditions, you will feel really safe in Palestine.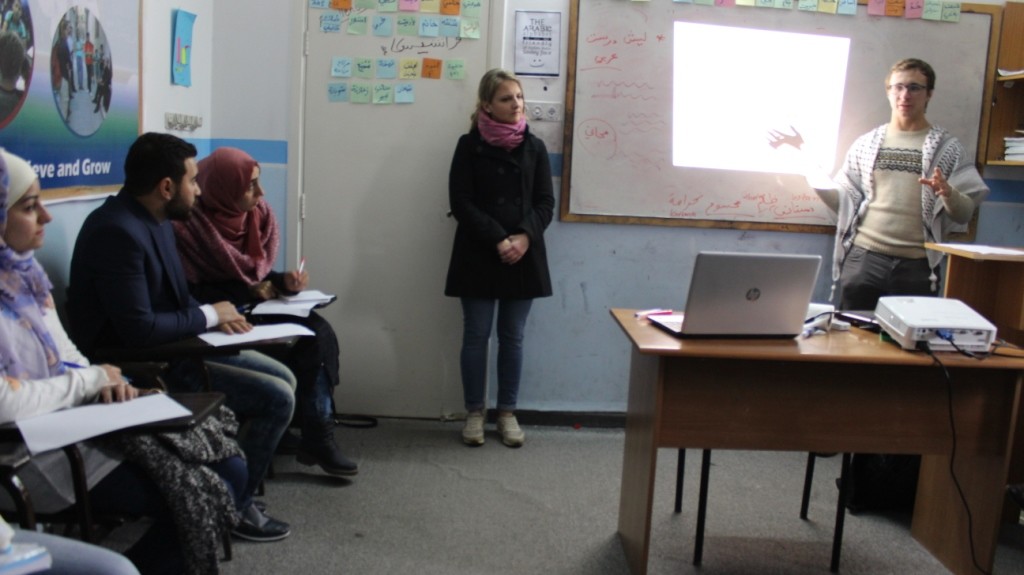 The food in Palestine is very delicious. I fell in love with Falafels, the local bread, and with different kinds of the "dips" such as hummus, "baba ganoush" and the local olive oil. Also with the local tea with lots of sugar and  local spices – it's a real paradise! Every morning we took a breakfast together in the Center and it was the best way to start the day.
After volunteering in Palestine I would recommend it to everybody who wants to help the locals improve their English, and anyone who wants to discover the local culture. I think it is important to say that Palestine is not the same as we know it from the media–the people here are really welcoming and kind.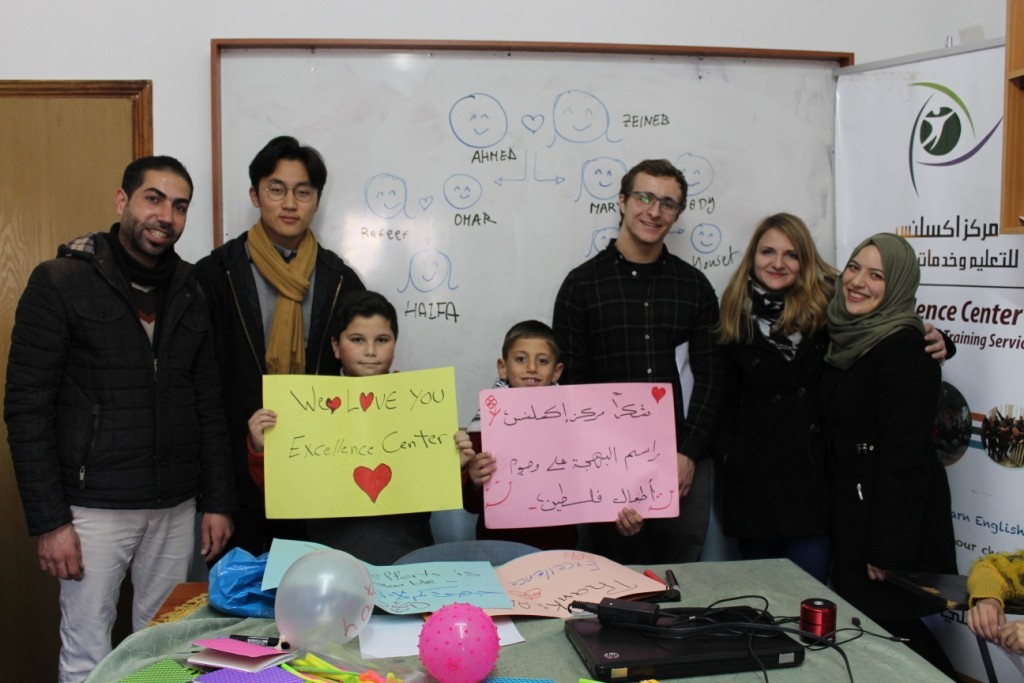 The most interesting part for me was visiting the locations around the Israeli settlements, and also the separation wall in Bethlehem. The political situation is really complex. On a daily basis you cannot see anything, and it may look like a peaceful environment, but around those places you can see how difficult the life for Palestinian people is and what things they have to face. It was an unforgettable experience for me and I am really happy I went there.
Suggestion for the Excellence Center : I think the management could be improved as all the volunteers could participate much more activities than they are actually participating. For example there is maximum one workshop and one lesson per day but it could be more. For example if there is nothing planned, the internationals could give one to one lesson to the employees of the Excellence Center to improve their English skills.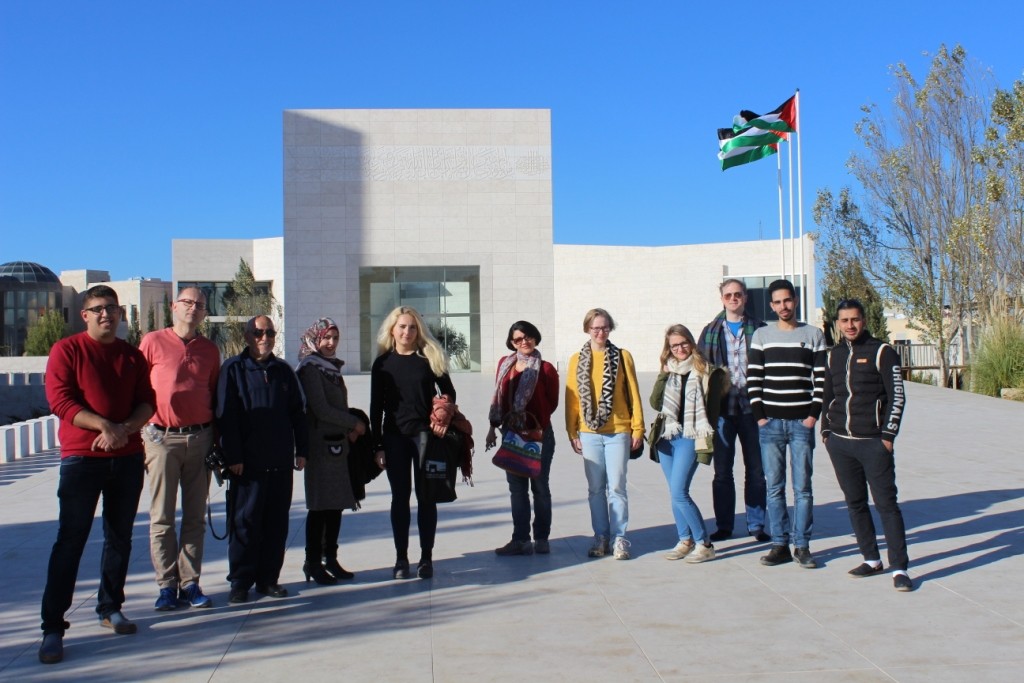 The important advice to the volunteers at the end : If you are coming in the winter, take the warmest clothes which you have ! Don't underestimate it although the outside temperature is not that cold, there is no heating in the building so you may be freezing most of the time."