Last Thursday, the Excellence Center  organized an outing to the Al-Fawar Refugee Camp in the south of Hebron city where Felix, an American volunteer, lead a group of a about thirty children in painting a roadside mural.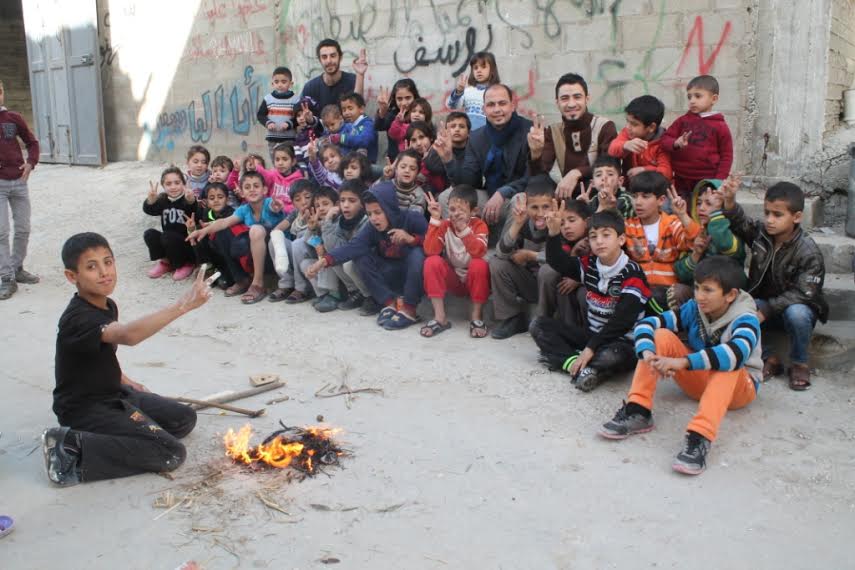 This mural was also meant to depict the earth and included similar elements to the Center's mural.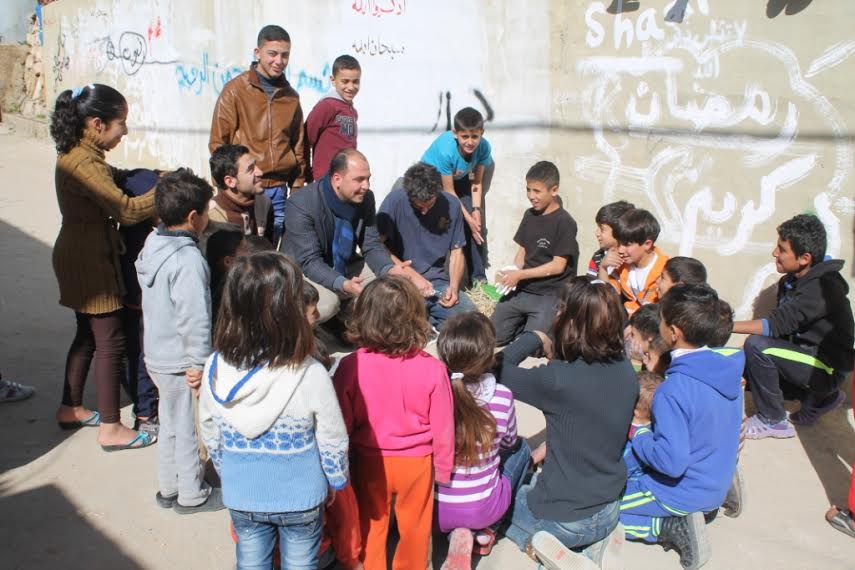 The children were enthralled by the activity and Felix also took advantage of the downtime between the paint drying to teach the kids how to create a fire without matches.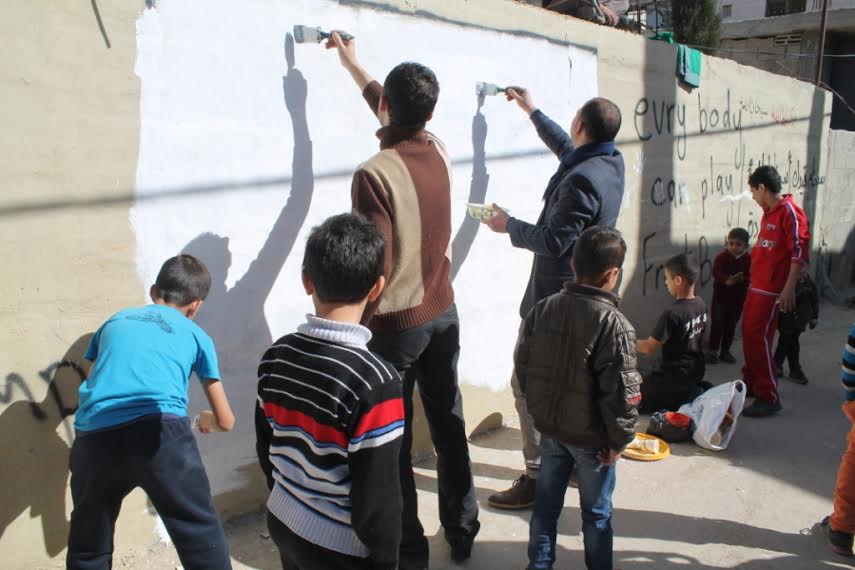 The process was challenging, but ultimately successful, and the children had quite a time meeting, playing with the paint, and writing their names and more here and there on the walls.