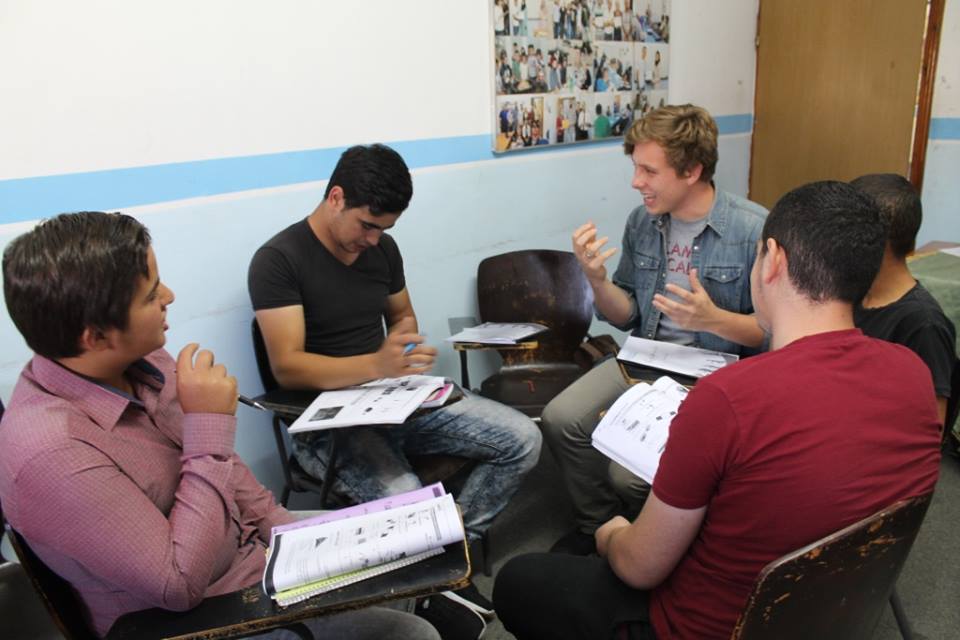 "Palestine is somewhat a dream for me. For the last 4 or so years, I have spent countless wandering hours thinking about its purpose and position in not only the global political climate, but also within myself. Growing up in West Michigan as a conservative Christian, I was raised believing the Palestinian people to be the oppressor of Israel, the thorn in its side if you will. The Palestinian people were spoken of as "terrorists" and "fear-mongering Muslims"; labeled as extremists that had no desire for peaceful living.
This sort of dialog stirred quite of bit of curiosity within myself as I sought to solidify my faith. I knew Jesus to be a man of mercy, peace, and unity, none of which seemed to exist between the Israeli and Palestinian people. In my curiosity I began reading books and watch documentaries about the conflict in search of finding some sort of sympathetic understanding. I quickly learned that the conflict was not a war of religion, but a war seeking justice of stolen property and violation of human rights. In the wake of my reeducation, I sought to find a space where I could lend a hand.
Hence, I arrived in Hebron yesterday and am currently involved at the Excellence Center as both a student of Arabic and a volunteer teaching English. While the service I offer may appear as minimal, I will contribute to the overall vision of what the Excellence Center seeks to achieve.
It is my hope that my time in Palestine will offer yet another resolution of education. I am no fool to believe everything at first glance. I understand that the world moves fast and that the conflict is no exception to the rule. The Israeli-Palestinian conflict is a multi-layered issue that has an incredibly dark past and complicated future, and working toward peace is an emotional investment not many will take on. Although my time here in Palestine is, for now, short lived, I hope that the small exposure I receive will kindle the courage to continue offering a helping hand.
In regards to the effectiveness of my stay, the reality is that the week and half I spend here is minimal in context of what's needed. But any help, no matter the size, is indeed help. The conversation I will have, cups of coffee I drink, and meals I share will create a bridge between my world and Palestine. This small trade off between worlds has the potential to grow into something powerful". Travis Hyma from the USA