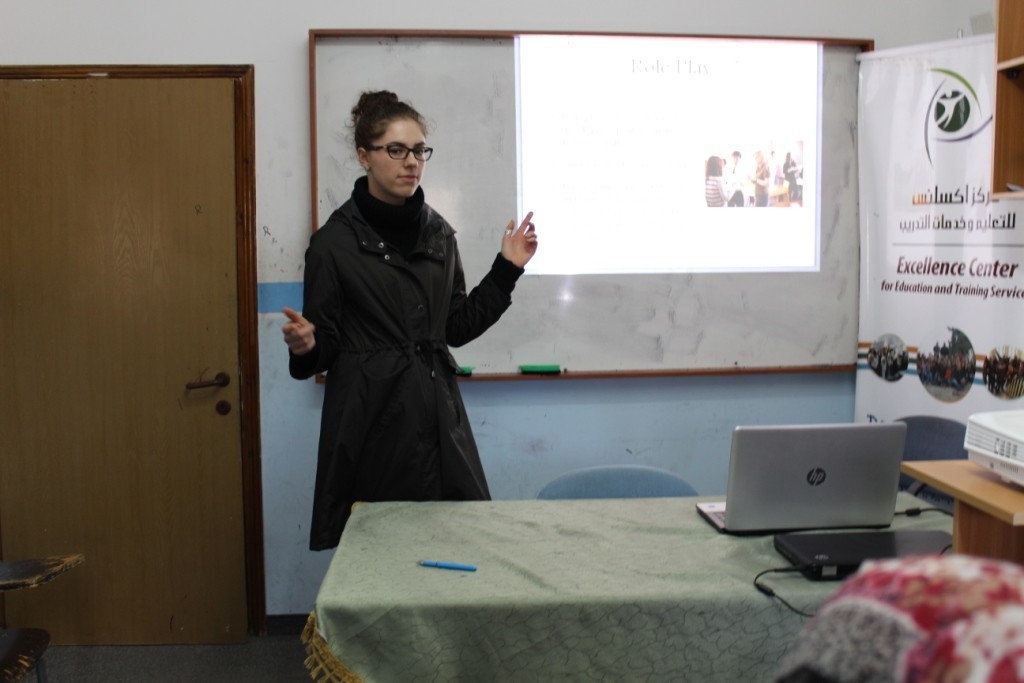 "My name is Stephanie and I am a university student from Australia. I am currently undertaking a degree majoring in International Relations and Arab and I will be completing an internship at the Excellence Center. As a part of my major for international relations, I have had the opportunity to learn about the Middle East and its rich culture and history, and I truly loved learning about it. However, I do not believe that an education is truly complete without firsthand experience, especially when learning about another culture. And so, to complement my academic education, I decided to pursue an internship in the Middle East.
While I wanted to experience the Middle East in order to have a greater understanding of the local customs and population, I wanted to do so in a way that would allow me to give back to the community I would be staying in. Because of this reason I was absolutely thrilled to receive the internship at the Excellence Center as I believe that it will provide me with the exciting opportunity to embrace the local culture while also providing a benefit to the local community which I could not do otherwise. I also wished to come to Palestine as I do not know much about it, and I believe that experiencing it firsthand by working and interning here will provide me with a deep engagement to this place and its people. My first impression of Palestine was that it is incredibly beautiful with some of the kindest and welcoming people I have ever met while travelling. When I was making my way to Al Khalil, many of the local people asked me where I was going and helped me find my way. The help was very much appreciated, given that I felt lost multiple times on my journey here! And not once did I feel unsafe or threatened.
 During my time in Palestine, I would like to improve my ability to teach English as a second-language, as well as my intercultural skills as I learn how to navigate a completely different and foreign culture. I also hope to improve my Arabic speaking skills, in both the local dialect and in classical Arabic, which is the current basis of my education. I believe that during the course of my time in Al Khalil I will enjoy  a rich array of experiences that will assist me in improving my Arabic skills, especially in speaking conversational Arabic.
At the Excellence Center I will be working as an intern. In this position I will assisting in the classroom in teaching conversational English, as well as helping out with administrative work. I will also be undertaking some lessons in Arabic.
Thus far, my stay in Hebron has been amazing. The journey to Al Khlalil was helped by so many welcoming people that it was no bother. The host family I am staying with are incredibly lovely and have gone out their way to make me feel at home, in providing a welcoming tea and showing me around the house, to making sure that I have all the right adapters for my technology. They briefly showed me around the city and showed me how to get to and from the Excellence Center, which was incredibly useful! While I have not had much time to explore Hebron just yet, I am hoping to explore it the city soon".