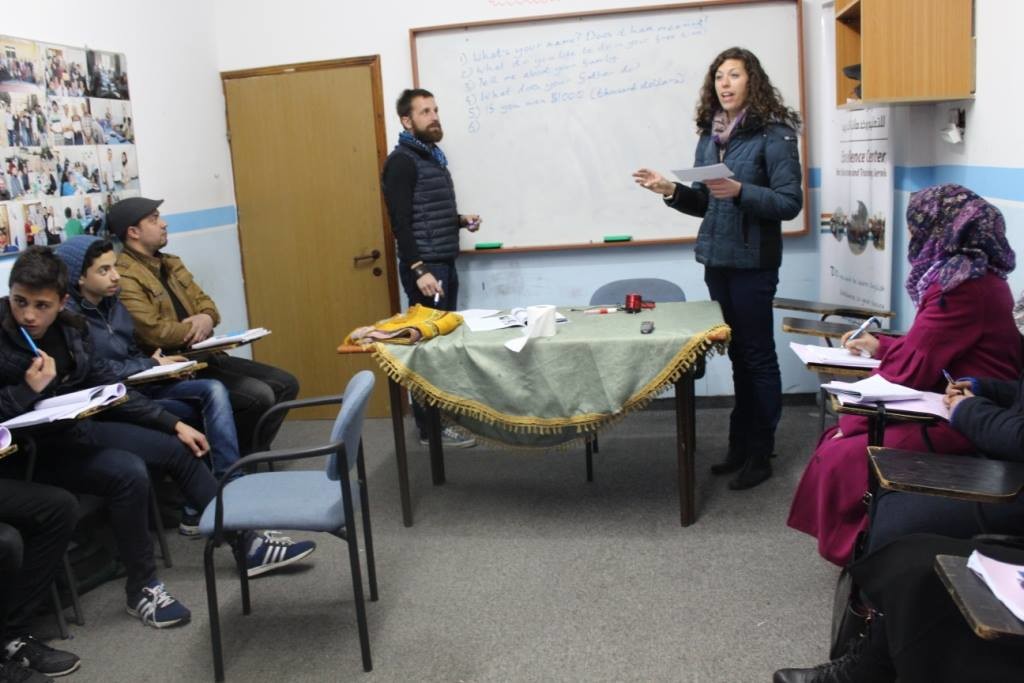 "My name is Sasha and I'm from the U.K. I am primarily from London but I have lived in many countries throughout my life. My undergraduate degree is from the University of Edinburgh where I studied Neurosciences, going on later to achieve a PGCE (teaching qualification) in Biology. I wish to participate in the Volunteer in Palestine programme in order to improve my Arabic and use some of my teaching skills to effect. Furthermore, having worked in the refugee camps in Greece with Syrian residents I wish to be more effective in being a humanitarian worker.
To be honest I'm not too sure why I chose Hebron, Palestine but I suppose it's because it's something different and a different experience; I don't think it's something that the world thinks about and I am learning more than just a language, I am learning a new culture.
During my time in Palestine I would like to achieve a basic conversational level of Arabic and learn the basic grammar of the Arabic language, as well as working to improve the English of the students at the centre. I hope this will give me the ability to continue to learn independently once back in the UK.
I've only been in Hebron for a day, but I feel safe and the other volunteers express no concerns. Everyone in Hebron is extremely polite and helpful, strangers included.
In terms of arriving to Israel; I would advise potential foreign visitors not to travel with El Al airlines and be very vague or just act dumb about your travel plans when asked by security. Furthermore, the Foreign Commonwealth Travel Advice is somewhat misleading when so many volunteers have worked here without any serious incidents.
Despite this, my impressions of the Excellence Centre have been very positive; communication from when I first applied to arrival at the centre has been outstanding. This way I felt very comfortable making my way from Tel Aviv to Hebron. Everyone at the centre has been extremely helpful so far and I was made to feel very familiar and at ease with the EC and Hebron".