"My name is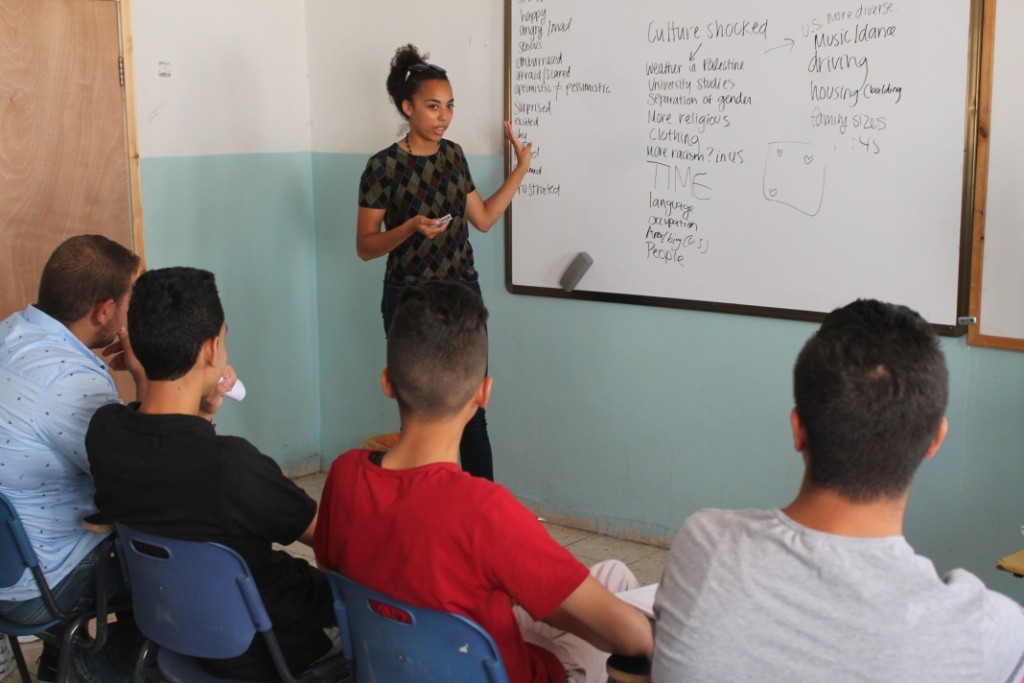 , and I am a student at Bowling Green State University. My motivation to come to Palestine was driven by my interest in Arab culture following my first year learning Arabic. Four years ago I took a one year course that exposed me to Arabic language and culture. After searching for a way to continue to learn Arabic, I found the Excellence Center which proved to be a good way to not only learn Arabic but live with a host family and enjoy Palestine. The history of Palestine itself is a good reason to come and to spend time in the West Bank.
The people will welcome you everyday as they continue to welcome me to Palestine and to Hebron. The staff is willing to help you learn as well as to accommodate to life in Palestine. The Excellence center is easy to find as it is located on the main street in Hebron, and it is surrounded by markets and restaurants where you can find anything you may need. In addition, The Excellence Center provides you with breakfast in the morning with several other internationals as well as tea and coffee very often throughout the day. The schedules are flexible and the job to which you will be assigned will fit your abilities.
So far, I have not felt unsafe or even slightly uncomfortable in Hebron. The people in Hebron and in Palestine as a whole do not have the opportunity to welcome a lot of tourism, so they are very happy to welcome you by saying "Ahlan" or Welcome to "Hebron." As a woman it might seem intimidating that every woman is wearing a veil, but no one will make you feel uncomfortable and no one will make you wear a veil. People will just be curious about who you are, why you are in Hebron, and your life in your home country.  
After my first couple of days, my goals have evolved. After a couple days with my host family, I hope to be able to better converse with them. Being able to understand and speak Arabic with my host family as well as other people in Palestine is important to this learning experience. Only through the language will you be able to understand Palestinian customs and daily life. Only through language will you be able to easily navigate Hebron as well as the whole of Palestine. In addition, I hope to see one or more of my students make progress in English. This would complete the exchange that the Excellence Center intends between the Palestinian students and the international volunteers.
During my stay I will be working at the old center with Osama and taking trips to a small village outside of Hebron. In addition, when the summer camp starts, I will be leading activities for the children who participate. My first trip to the village was a success as I engaged with my students who were eager to learn. I look forward to more experiences in Hebron throughout my stay."