Mark Wag, a football and swimming fan from London is 19 years old and when he visited the Excellence Center he had just finished his A-levels at school.

Harry participated in the Volunteer Palestine programme and chose to volunteer in Palestine for a number of reasons.  Firstly, he wanted to help people in Palestine learn English as it a universal language and an important skill to have when applying for a good job. As a native speaker Harry felt that he should help the students practice their conversational English, which is the most important element of learning a language. Secondly, by coming to Palestine on his own Harry felt that this was a fantastic experience as he could meet new people and learn about a new culture while improving his independence skills plus having the opportunity to visit all of the historic sites. Here you may find the complete interview with Harry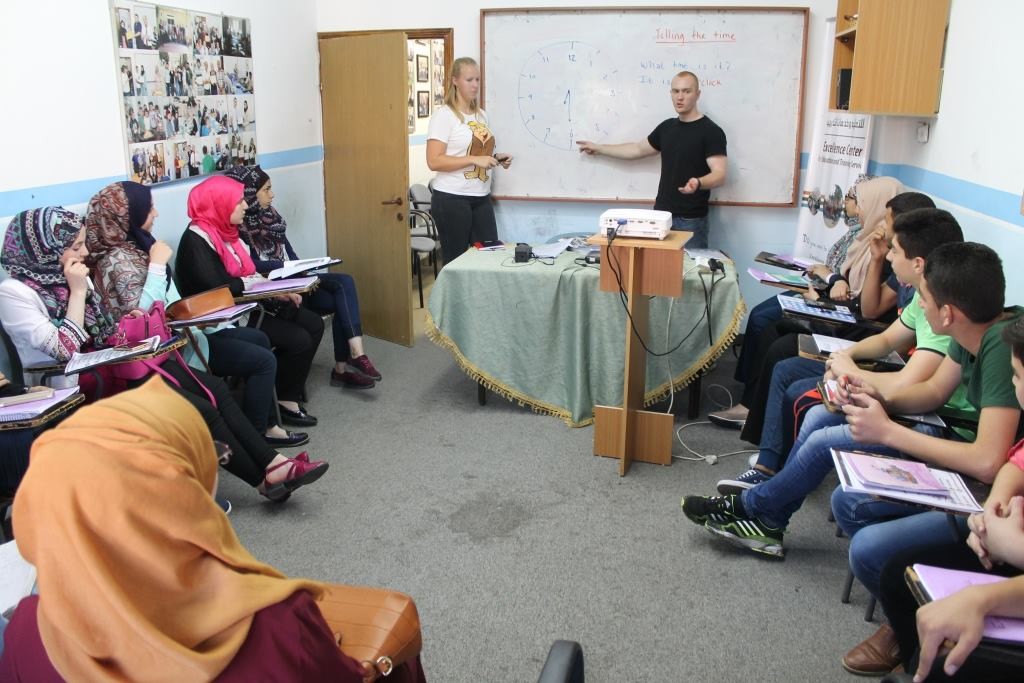 What is the programme you are involved in Harry?
I am involved in the Volunteer Palestine programme, which is run by the Excellence Center in Hebron.
Why did you choose Palestine as the destination country to do your volunteer work?
Firstly, I chose Palestine as a place to volunteer because I am sympathetic to the current situation, and want to help the people learn English. I think that they would benefit greatly from this language skill, and one-day use their English to contribute to the end of the occupation or get a good job. Secondly, I wish to improve and practice my Arabic. For the last year I have studied the Levantine dialect of the language so by coming to Palestine, I hope to consolidate my vocabulary as well as improve it.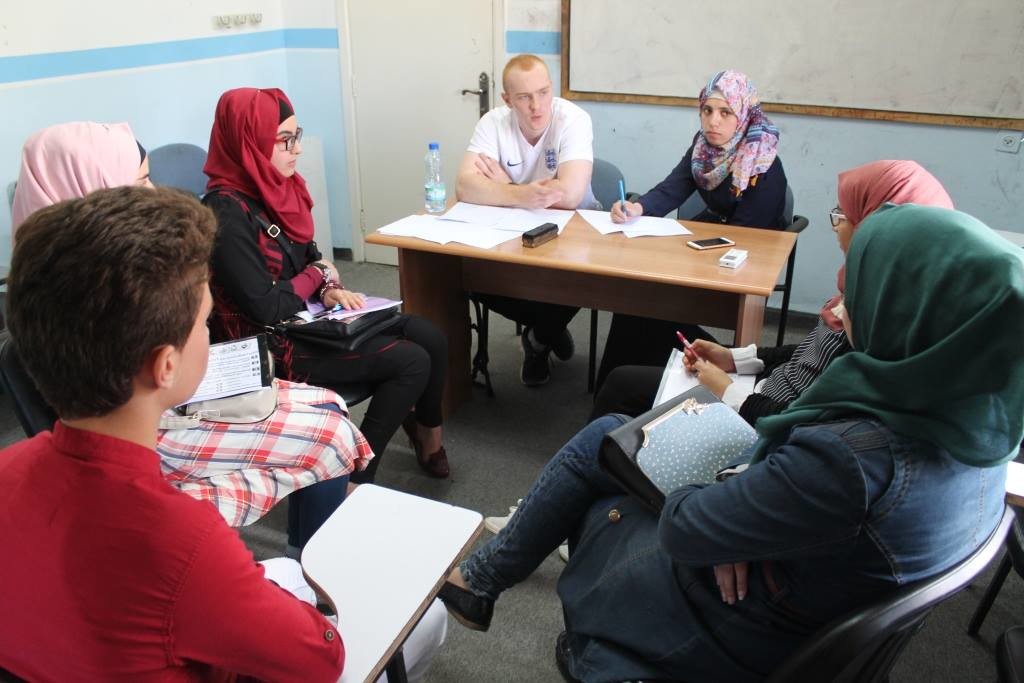 What will you do at the Excellence Center during your stay?
So far I have been able to experience the Palestinian way of life, including its culture and cuisine. Wandering Ein Sara Street and taking taxis to various local hubs has exposed me to a very different way of life than what I experience in the UK. Apart from experiencing all that Palestine offers, I will be teaching English to the Excellence Center students and practicing my Arabic.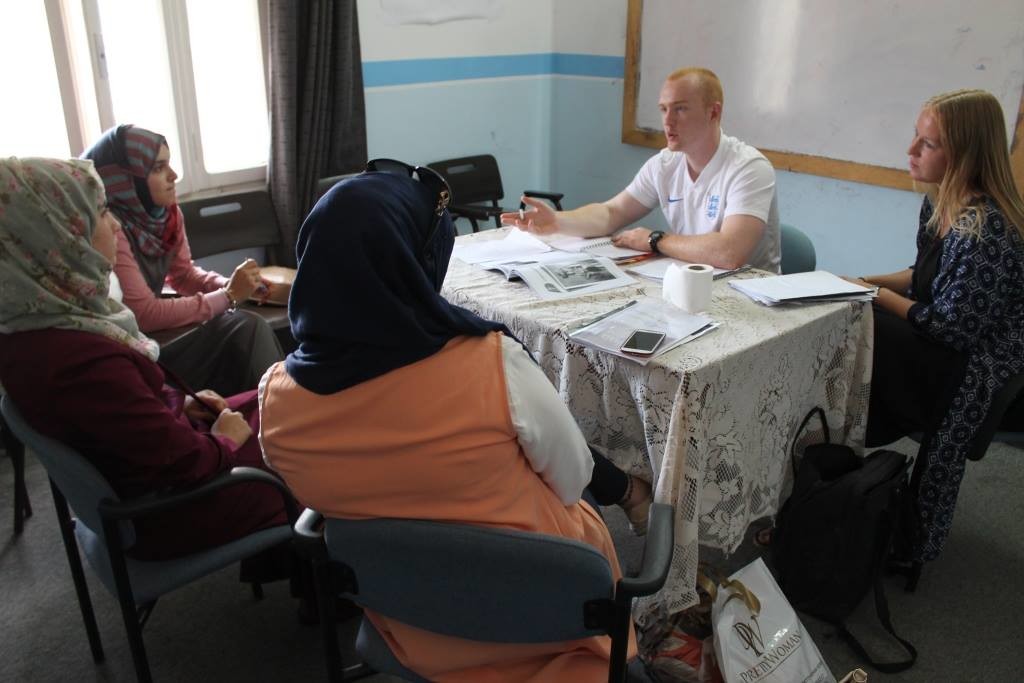 How will you be contribute to the Excellence Center's work during your stay?
I will contribute by providing my English skills.  As a native speaker, I hope to be able to 'fine tune' students sentences and help them with their accent and pronunciation. I will also contribute to and maintain the Excellence Center's reputation by behaving in a professional and respectable manner. Finally I will give good accounts of the Center to family and friends back in the UK, as well as help promote the Center on social media, with the aim of attracting more volunteers.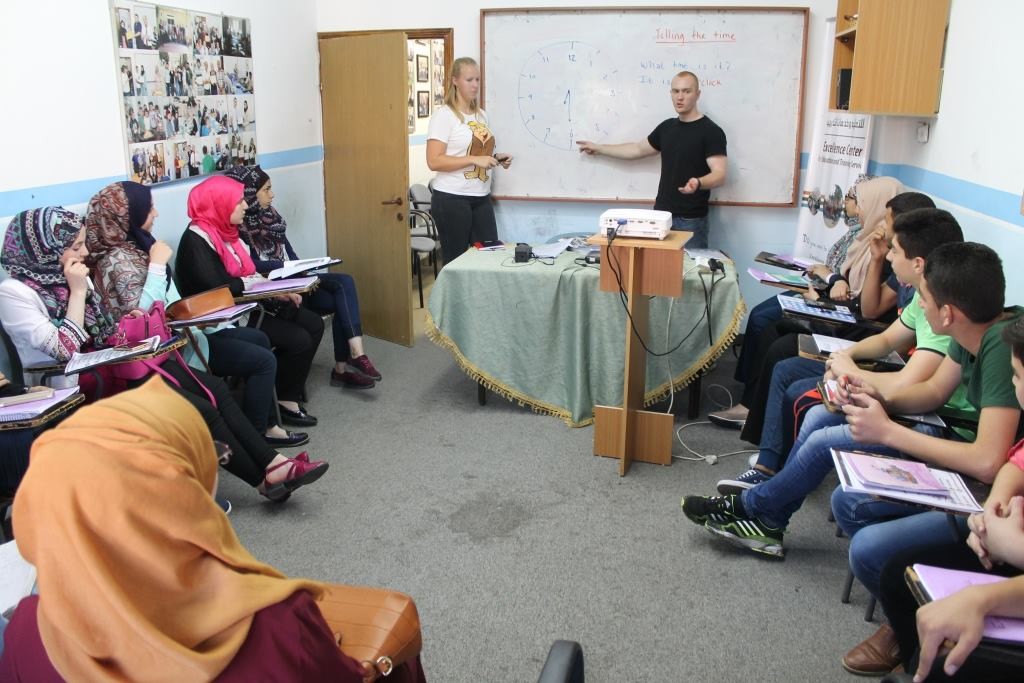 How will this experience benefit you on a personal level as well as with your future aspirations?
On a personal level, this experience will improve my independence skills significantly as living and working in a foreign country, especially outside the 'West', is a difficult task, which will force me to learn. In terms of my future aspirations, being able to speak a foreign language, particularly one that is uncommon, is vital when applying for a job. So coming to Palestine and learning Arabic will put me on a good footing for my future career.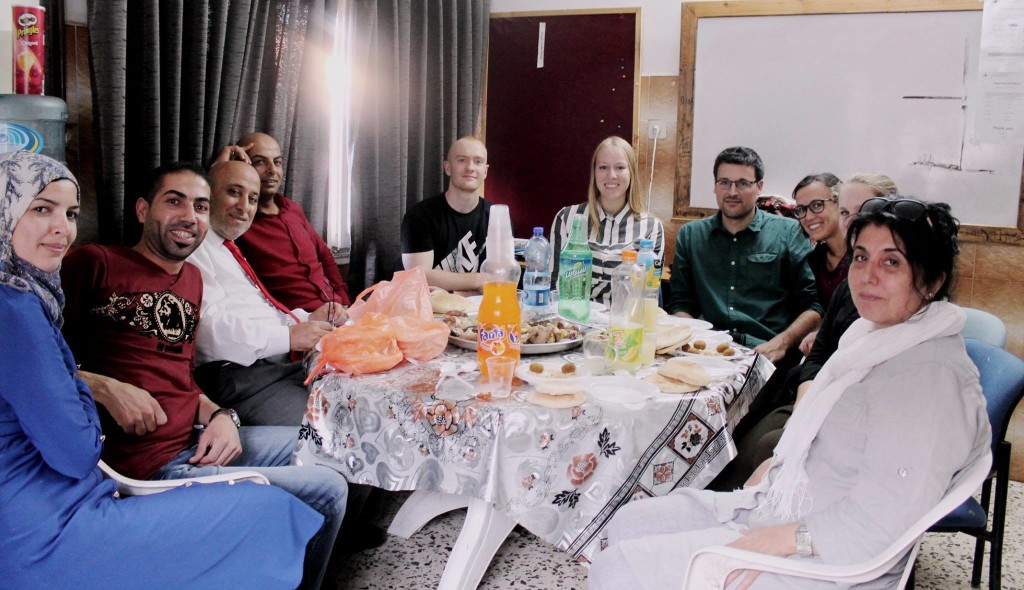 Do you think that your work will make a difference in Palestine?
Yes, I think that my work will make a difference both locally in Palestine as well as globally [for Palestine]. Locally, helping people learn English will enable them to study abroad or get a professional job, leading to greater prosperity. On a global scale, if more of the population can speak English then there are greater opportunities for media exposure to highlight Israel's wrong doings, which in my opinion is a key to ending the occupation. Finally I will be able to inform people back in the UK about my first hand experiences, such as the illegal settlement, and how the western media wrongly portrays the situation/events.