Meet Maneesha from the US in Palestine
|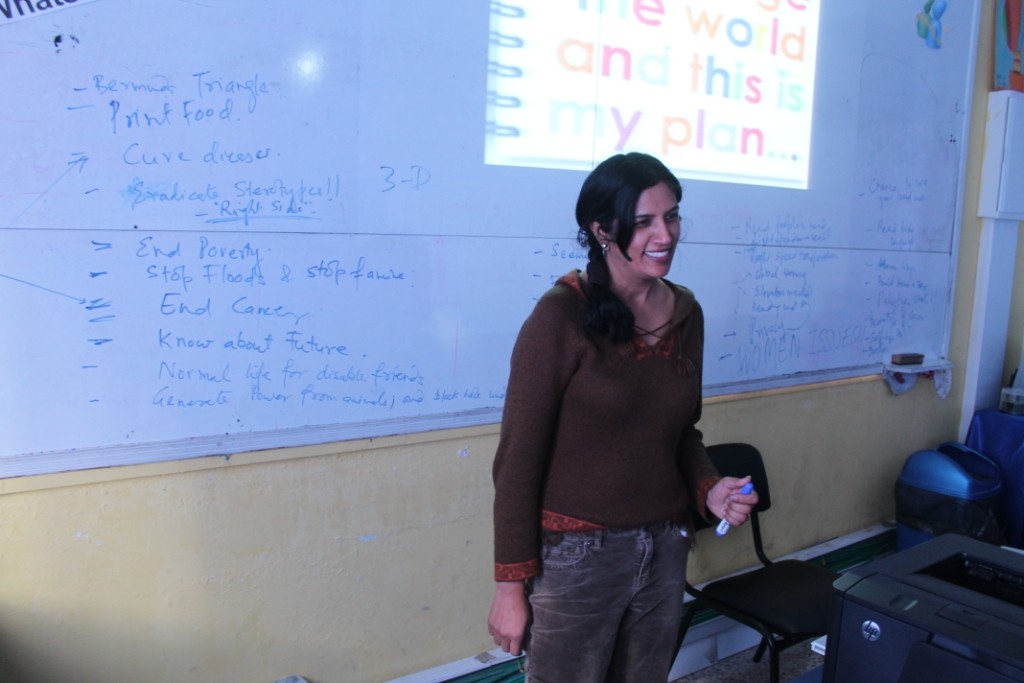 Here at the Excellence Center we love welcoming international volunteers of all ages, professions and nationalities. Today we speak with one of our international volunteers who brings a special set of skills to our students and universities here in Palestine. Maneesha joins from California, United States and when she is in her home country she works at Apple in Silicon Valley. Maneesha not only brings her special set of expertise to the students in Palestine but also she brings such excitement and energy with her. We are overjoyed to be hosting her with us at the Excellence Center in Hebron, Palestine.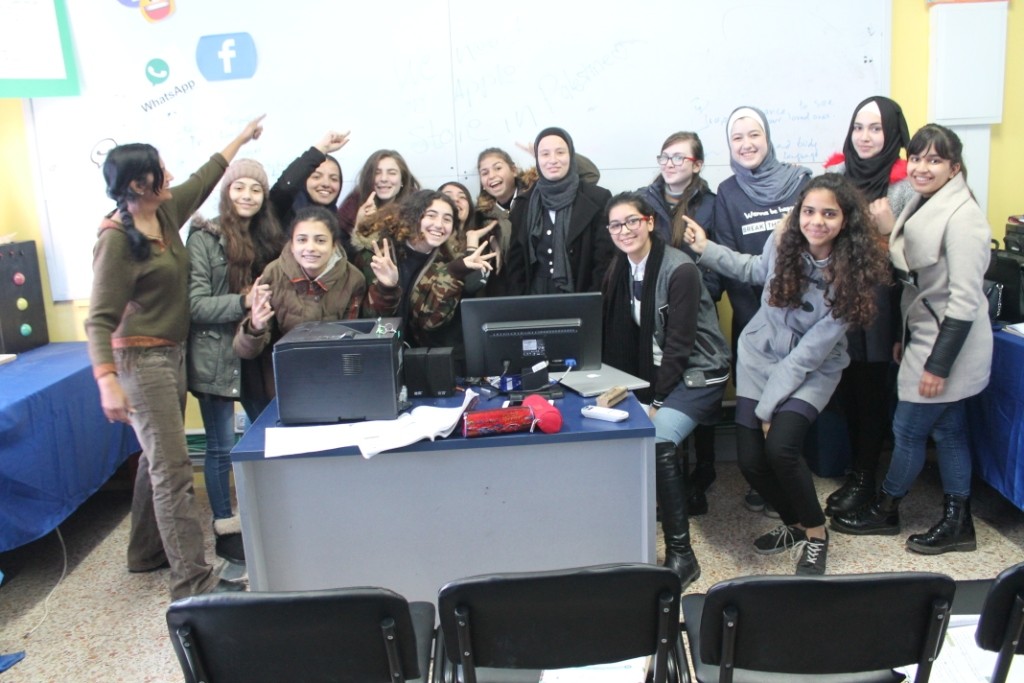 Maneesha is originally from India where she got her Master's Degree in Software Engineering, though she has now lived in the United States for twenty-seven years. For the past three years Maneesha has worked at Apple in California, USA.  Maneesha tells us that she chose to volunteer in Palestine because it is, "the epicenter of cultural, religious and political conflict right now, at least in our generation." She also points to recent political events in the United States as a motivating factor to come and engage in volunteer work with us in Palestine. She speaks of negative stereotyping of people from this region in Western media as being "painful." Maneesha, like many of our international volunteers remarks on the lack of bitterness in the Palestinian people despite their circumstances, "these people are not bitter, they have so much they want to give to us as foreigners."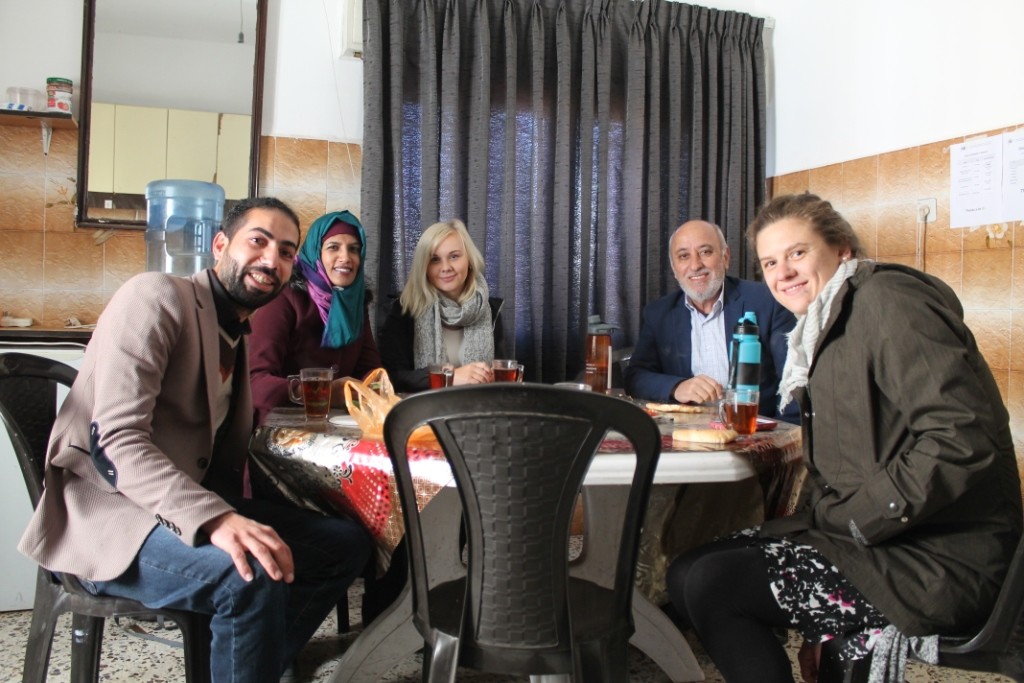 Out of all her work here Maneesha tells us she is most fond of a 10th Grade Technology class that she teaches at Al Raabtah High School in Hebron. She tells us with vigor, "these girls, they have limitless imagination, they are so curious and engaged in not only their present but their future as well."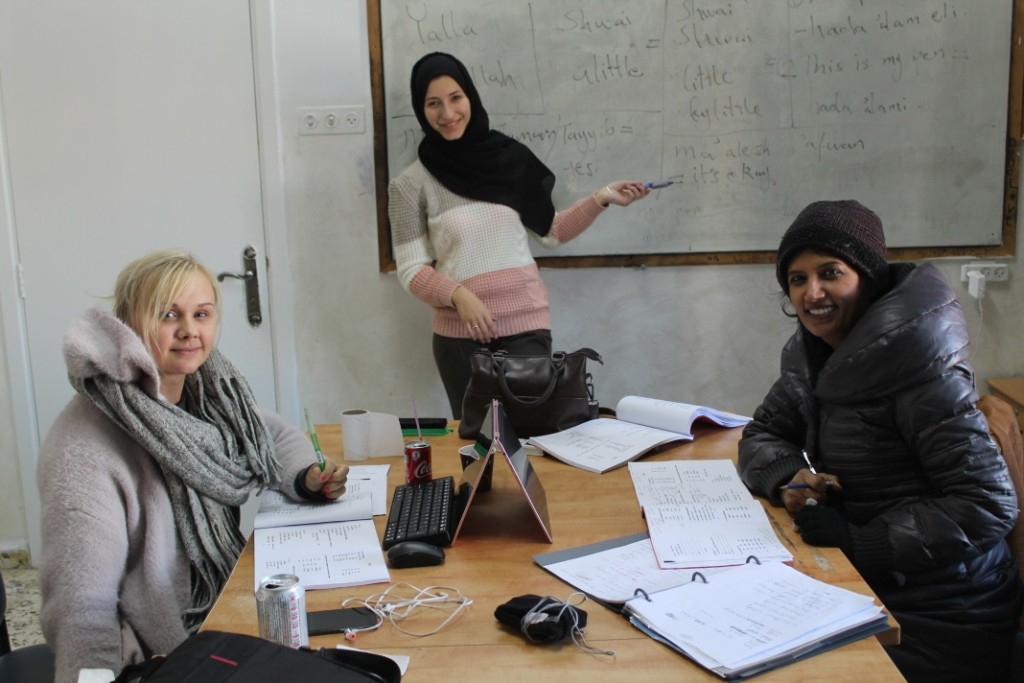 Maneesha also brings her expertise to our universities in Hebron. She also accompanied some local professors to a software engineering conference in Bethlehem. Each day Maneesha visits Polytechnic University in Hebron. She tells us that there is a, "gap between what skills Palestinian students graduate with and what is needed within the industry," Maneesha hopes to help, "bridge the technology gap by doing some technology workshops and also by working with professors at the universities. One of my goals is that students graduating with software engineering degrees can have a play in the international market and secure jobs." She has also been overwhelmed by the hospitality of all the professors she has come in contact with, "they have opened their offices up to me, this is the first time I have had this type of experience. Really it is no different than my experience with the rest of Palestinian culture, just as I see at home with my host family, they have opened their home and full extended family to me so graciously."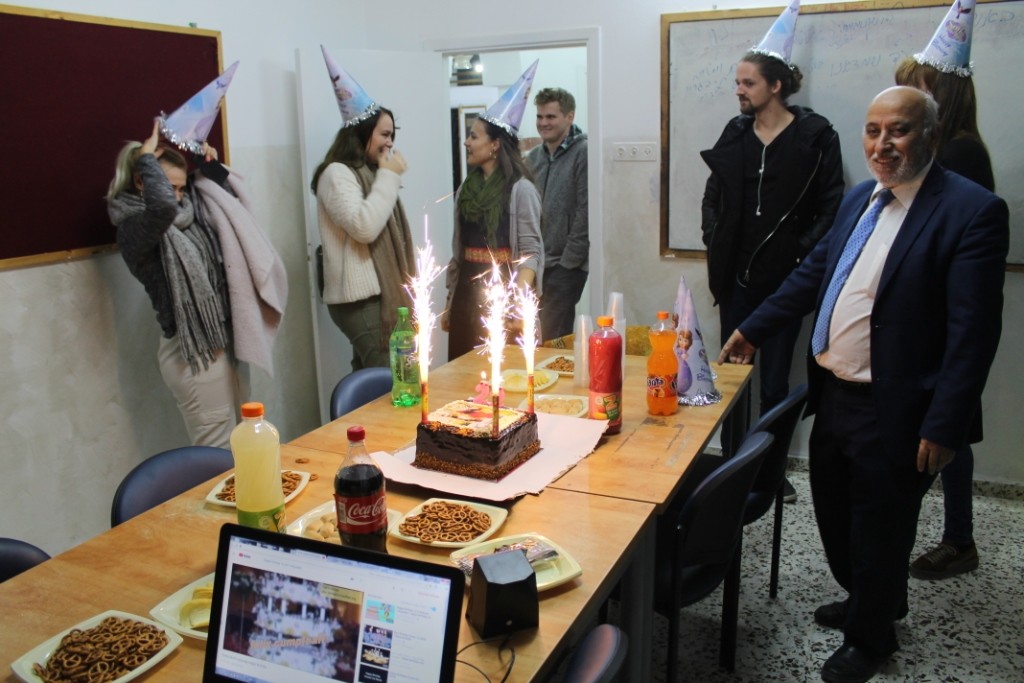 Maneesha hopes that after her two months volunteering with us at the Excellence Center, "all the people that I know in all of my friend circles, at home and in India, I want them to put Palestine and Jerusalem on their list of top places they must visit." She also wants to learn what it is that US technology companies can do for the technology students here in Palestine in the future. She will miss most how, "people have all the time for me here, I hope I will not go back home and continue budgeting my time as I did before, people are just so available for us here and I will really miss that." Maneesha has been here for one and is greatly looking forward to what her final month will bring and so are we!