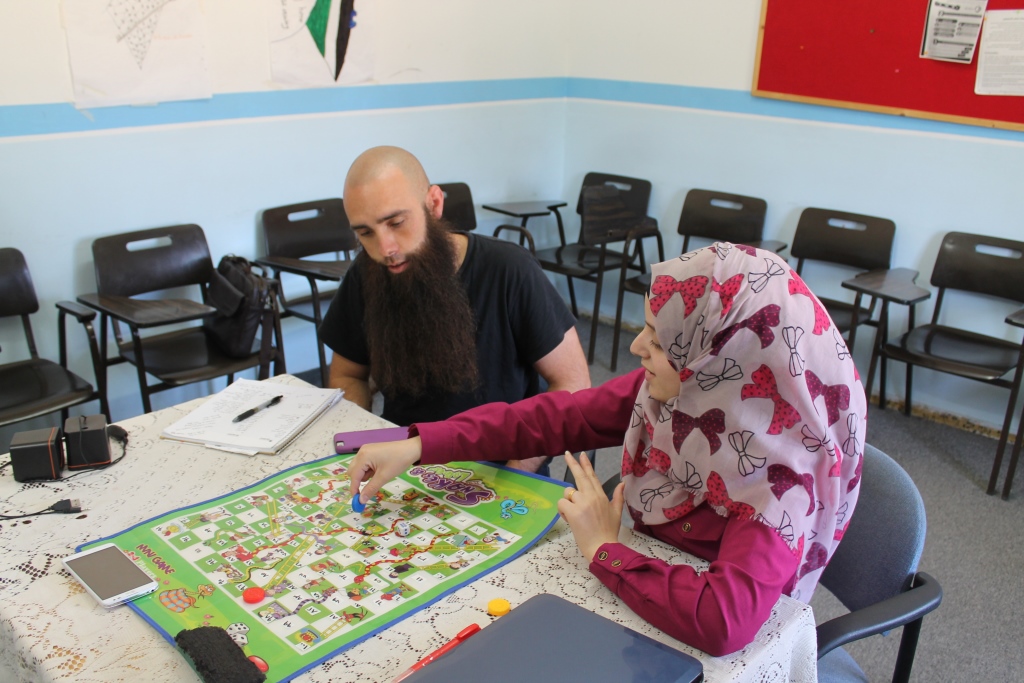 "My name is Evan Gelobter I am a currently involved in the Intensive Arabic Program here at the Excellence Center in Hebron, Palestine.  I decided to take this program in Palestine because I am very interested in learning about the Israeli occupation of Palestine and how people in Palestine live under this occupation.  
I am currently a law student and I have focused my studies on the international law concerning Palestinian statehood and rights.  I wanted to be able to experience the life of the Palestinian people first hand so I could better understand what life here was really like.  
So far I have been able to experience a great deal of Palestinian culture.  Since it is Ramadan some of the instructors have invited me to dinner at their homes and I have been able to meet a great deal of very interesting people.  I have also gone to Jerusalem and had the chance to visit Al Aksa mosque and the Dome of the Rock which has been a desire of mine for a while now.  I hope that my time here at the center will make a difference.  
It is my hope and prayer that my experience here will help me to become a better advocate for Palestinian rights and help me become a better advocate against the Israeli occupation of Palestinian land.  By learning Arabic I hope to be able to learn firsthand from Palestinian people what life here is really like and how they feel about the Israeli occupation."