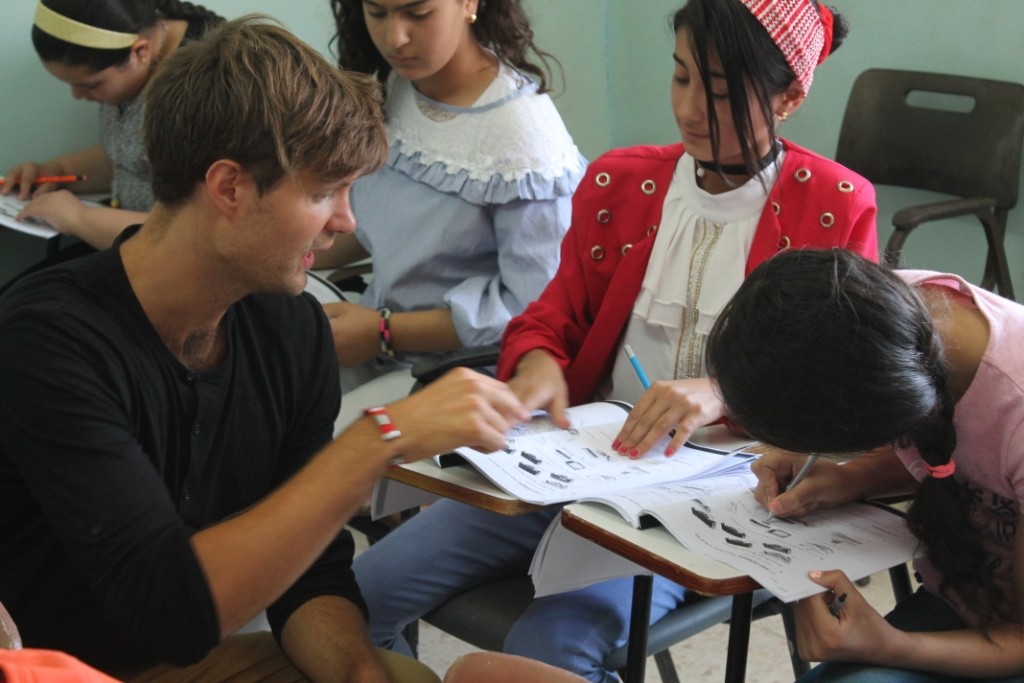 "My name is Emil and I'm a 25 years old guy from Sweden. I came to Hebron, eager to learn about the Arabic culture and language, without any former experience of it. The five weeks I've spent here have been amazing in many ways. The working environment at the center is great and we (staff and volunteers) have become a family and to teach English to the students is so rewarding. The three hours of Arabic lessons I had every week were really good and made me able to understand, at least some, conversations in Arabic. And that is useful, because a lot of Palestinians on the streets are interested in western people and want to talk for a while.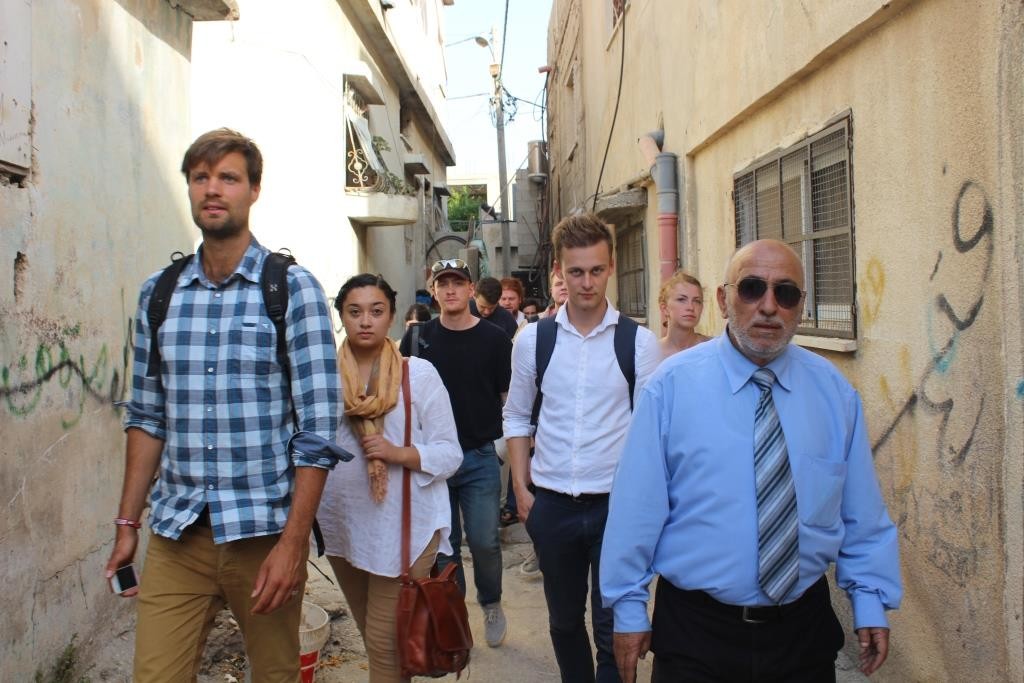 There's also a lot of time to visit different cultural and religious sites. Besides the tours the Excellence Center offer in Hebron, including local factories, the old city and meetings with Palestinian families, volunteers have two days off every week, making it possible to travel around the West Bank. I have visited Bethlehem, Jericho, Jerusalem, Ramallah, the Dead Sea and the mountains outside Hebron during my time here. These places have so much history and are important to all three Abrahamic religions, which makes it possible to experience so many different things when living on the West Bank.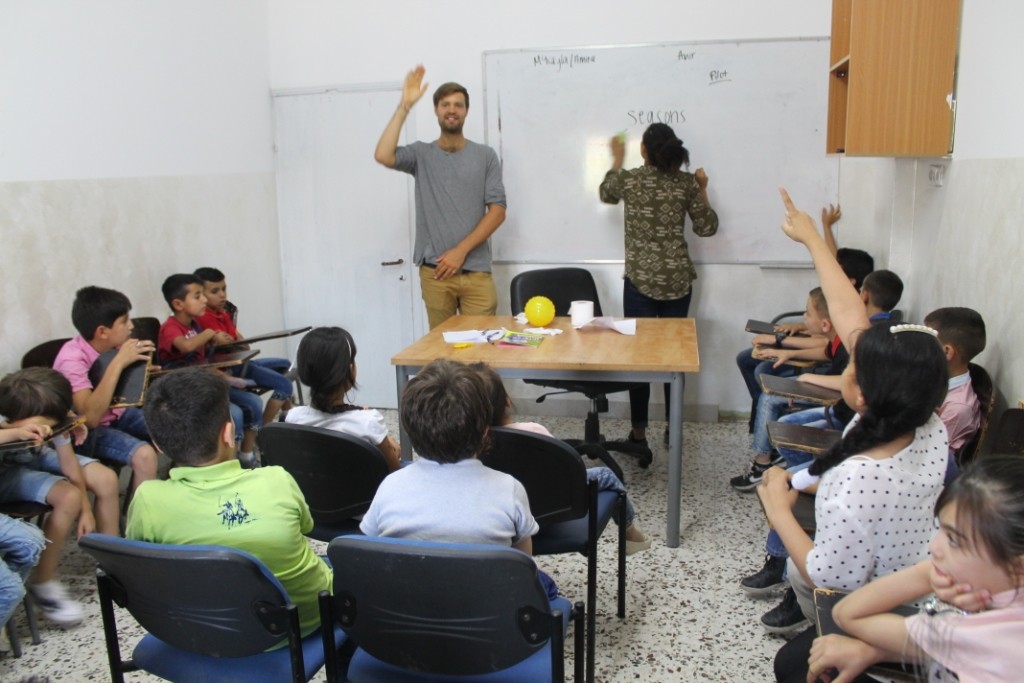 I had the opportunity to stay with a Palestinian guy, together with four other volunteers. It was very fun and gave me a good understanding about the daily life of Palestinians. We spent a lot of time with him and his family and they taught us a lot about the issues many Palestinians face on a daily basis. Staying with a host also gave us the opportunity to taste some of Palestine´s cuisine. Which is delicious!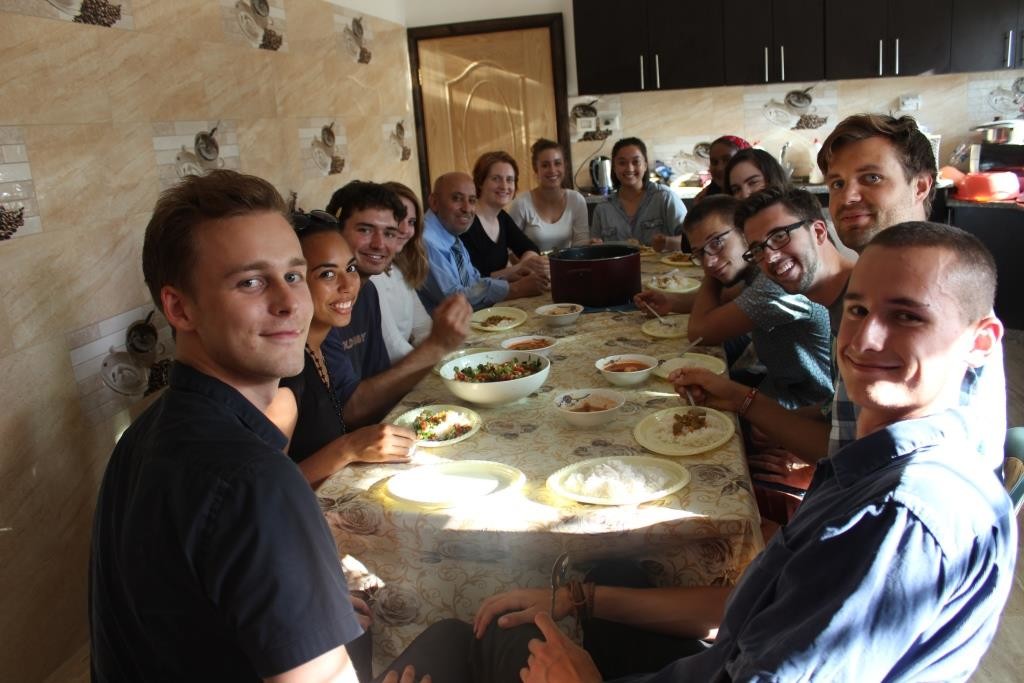 When I first came here I was worried about the safety in the West Bank. But I haven't felt unsafe even once. I also thought five weeks were a lot of time, but the time has flown by so fast and it's with mixed feelings I leave Hebron, Palestine. I'm glad for all the new Palestinian and international friends I've made, the teaching at the center, the places I've seen and everything I've learnt about the culture here, but it feels a bit sad to leave what has become my second home".