"My name is Elissa and I am taking Arabic classes in Palestine at the Excellence Center. I am twenty years old and I am originally from the United States but I now live in Scotland. This is my third year studying International Relations and Arabic at the University of St Andrews.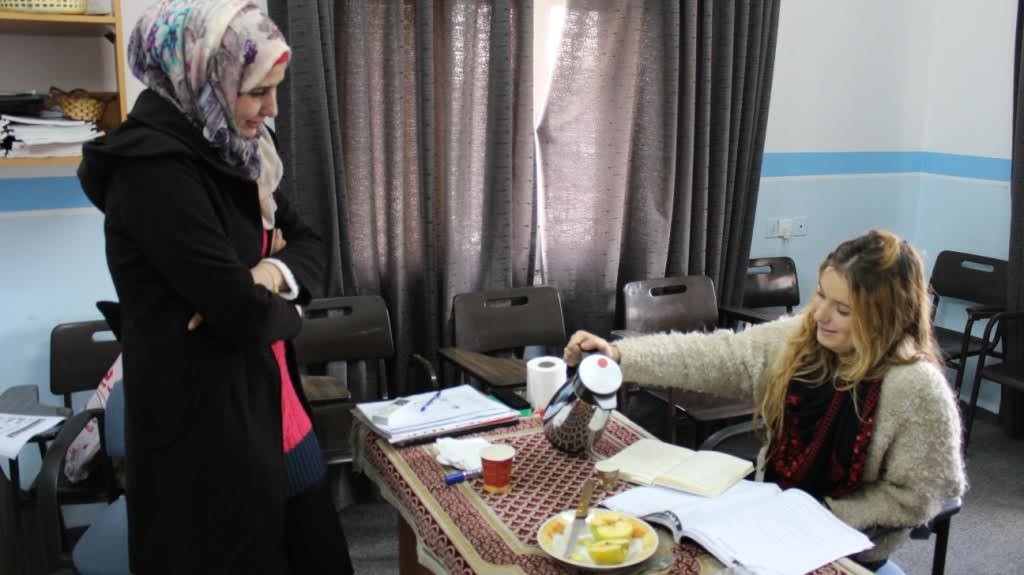 I chose Palestine to Study Arabic because I have studied it at  my university and I want to learn the Palestinian dialect. I would also like to travel in Palestine and visit other cities. I wanted to study Arabic during the winter holiday, and the Excellence Center was very flexible concerning dates and I was able to set up a personalised Arabic course. At the Excellence Center I have individual Arabic classes and live with a host family, who I spend time with in the afternoon and evening. Although I have only been here for two days, my Arabic has improved already. 
I believe that this experience in Palestine will benefit me because I hope to become a journalist in the future and I would like to be able to speak with people and write in Arabic. It will also help me with my Arabic studies at my university".