"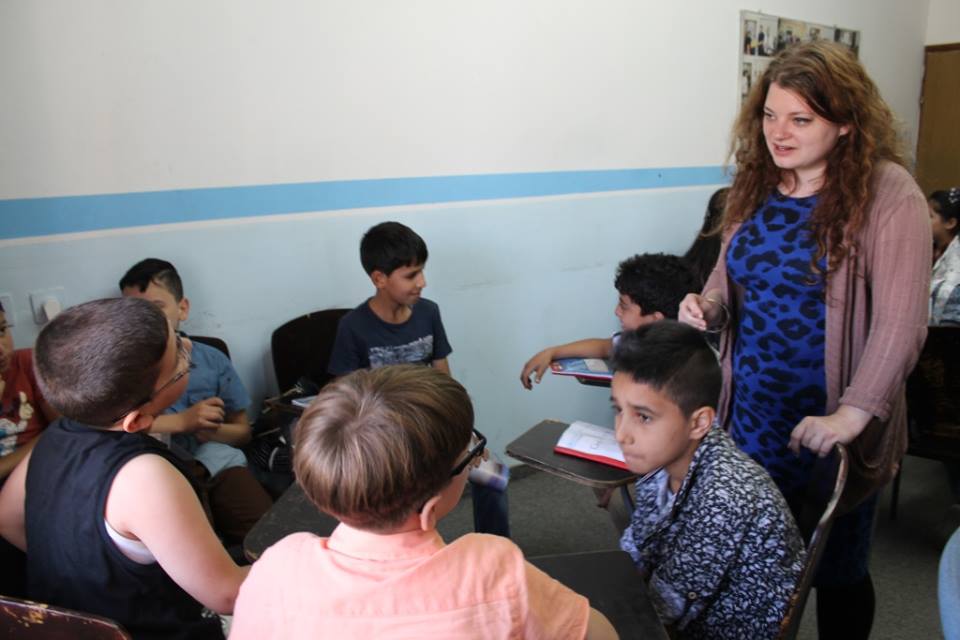 The program I will engage in is 'Teaching English, Learn Arabic'. I actively look forward to it because I will be given the opportunity to exercise a skill I have trained in while learning and developing awareness of a new language. Thus far I am enjoying the experience of living with my host family, participating in their ways of life and learning about Palestinian culture.
Since graduating from University last year I have trained as an EFL Teacher and since completing this qualification I have been seeking teaching work abroad. I chose Palestine as a destination because my region of speciality at University (SOAS, University of London) was the Middle East, and the political situation in Palestine has been of great interest to me. I wanted to learn more about the conflict through experiencing daily life here. My concentration of focus during undergraduate was anthropology, and I'm interested in how religion and political history shapes communities. I am also interested in history of art and architecture, and am looking forward to seeing mosques and other tourist sites.
During my time at The Excellence Center I will be participating in linguistic exchange: teaching English, learning Arabic. I hope to be able to contribute as much as I gain from this experience. I will be using my skills as an English teacher whilst immersing myself in the culture and absorbing knowledge from Arabic lessons. I have studied Arabic to beginners level before, and wish to expand this knowledge to conversational level by the time I leave. I look forward to meeting people and teaching students from different religious and social backgrounds than I would at home.
My key contribution to The Excellence Center will be to use my experience as a teacher and to adapt this experience to a new climate. It will be challenging but I am conscientious and motivated enough to make the most of being a teacher here. I have experience teaching adults as well as children in a range of different environments, and should be able to adapt to the style of teaching here.
At present I have been here under a week and already feel I have benefitted from living with my host family, learning about the culture and increasing my knowledge of basic Arabic. I hope to further benefit from the 'Teach English, Learn Arabic' program by eventually being able to communicate in conversational Arabic. I wish to learn more about Islamic culture. I believe that this experience will contribute to my own personal development and self improvement, giving me the ability to speak with and understand Arabic speakers. I would like to utilise this ability to make ethnographic films for my masters degree (beginning in London in September).
I hope to be able to say that my contribution here will make a difference through cultural and lingual exchange. As stated previously, I have extensive experience as a teacher, but I am always looking to learn and to improve. This program should increase my knowledge of another language, and hopefully this understanding will contribute towards the center and becoming better at my profession".