Damir Vucicevic was born in former Yugoslavia or what's today Croatia. Currently he lives in the United States of America in the city of Boston. Damir is a graduate student at Tufts University focusing his studies on the Middle East, more specifically the Israeli-Palestinian conflict. He grew up in Detroit, currently resides in Boston, and will be living in Chicago in the future.
– What is one thing you would tell any future participants about Palestine and the Center?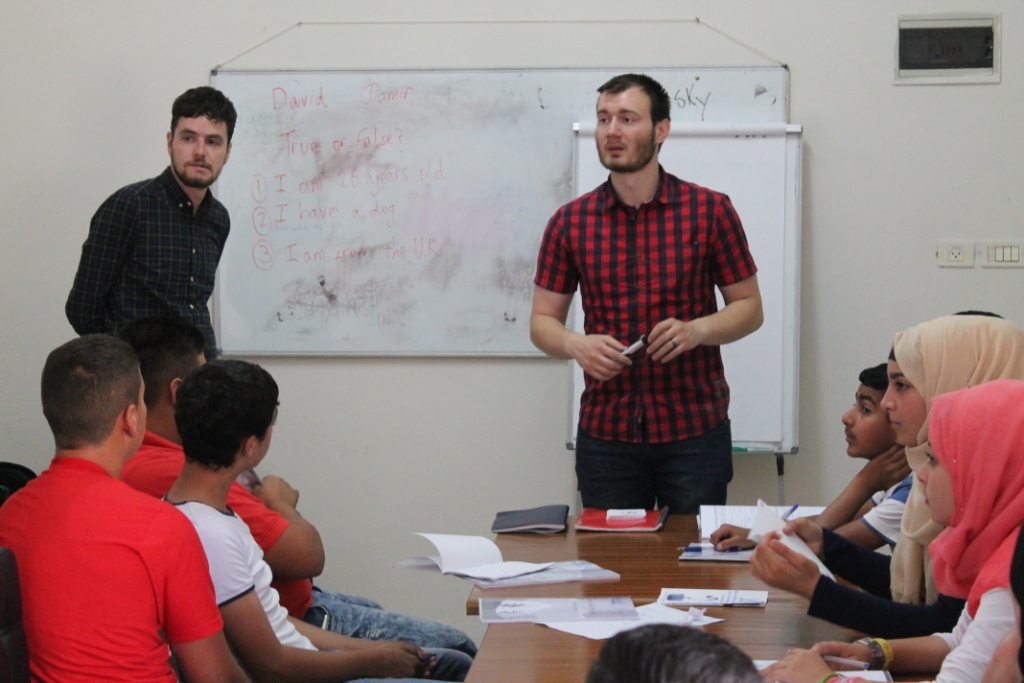 The Israeli-Palestinian conflict, now in it's 8th decade, has familiarized the world's public with Palestine and its people. However, there is much obscurity and misconceptions when it comes to the country and its people. I would strongly recommend anyone who studies the conflict, wishes to learn about the conflict, wants to see how everyday Palestinians live, learn Arabic, or just for tourist purposes, to visit Palestine and work with the Excellence Center. The Center provides valuable Arabic lessons and experiences that one will remember for rest of their life.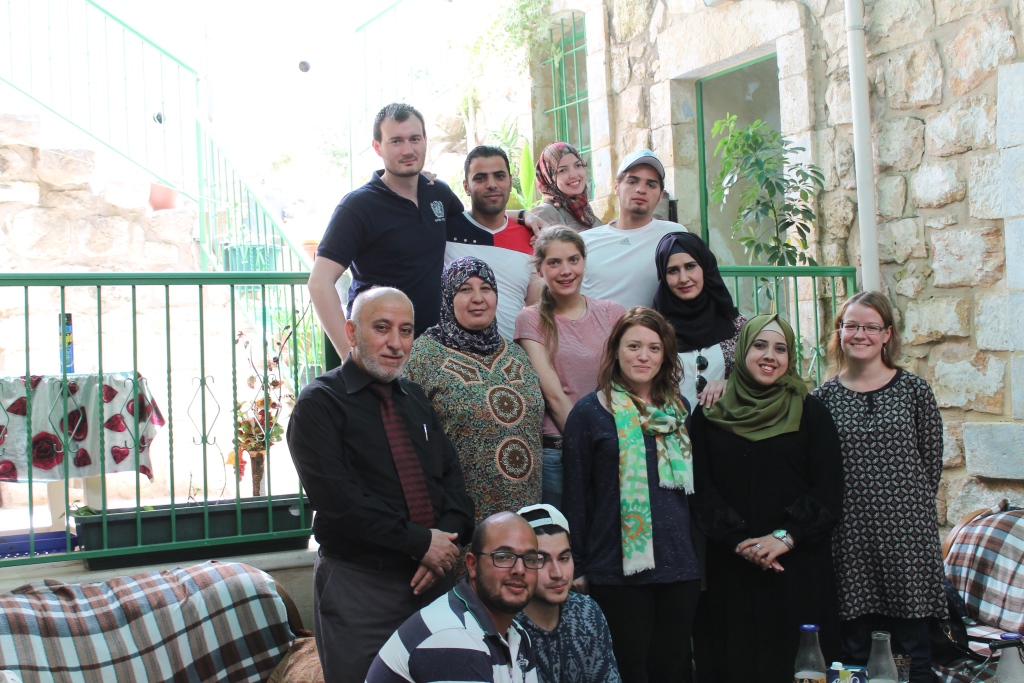 – Did you feel safe in Palestine?
Of course. Never have I felt in danger during my two month stay here. Hebron tends to have some notoriety when it comes to Palestine – as a flash point of the conflict between Israelis and Palestinians. For one, as a volunteer with the Excellence Center, you will reside in "H-1" or the Palestinian side of the city. The second part of the city, or "H-2" is the occupied part where the settlers reside amongst some 30,000-50,000 Palestinians. There you will also see Israeli soldiers. Neither the soldiers nor the settlers interact with internationals, only at checkpoints. Whether in H-1 or H-2, there are no major security threats for internationals. However, one should be cautious while going about the city like with any other major city in the world. I personally have never experienced anything threatening.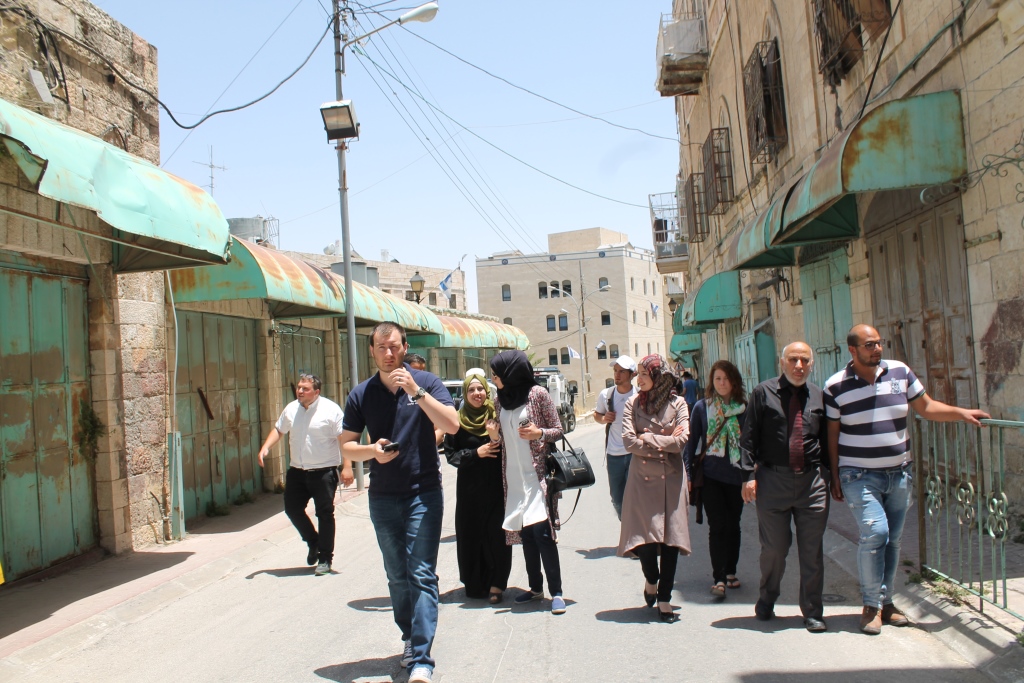 In addition to Hebron, I have traveled throughout Palestine and into Israel. There is a visible military and police presence throughout the West Bank and Israel for security purposes. Again, generally speaking, for internationals there are not any specific security threats. One can certainly find themselves in a bad situation, however, as mentioned previously it can easily be avoided just as one can do in any city in the West.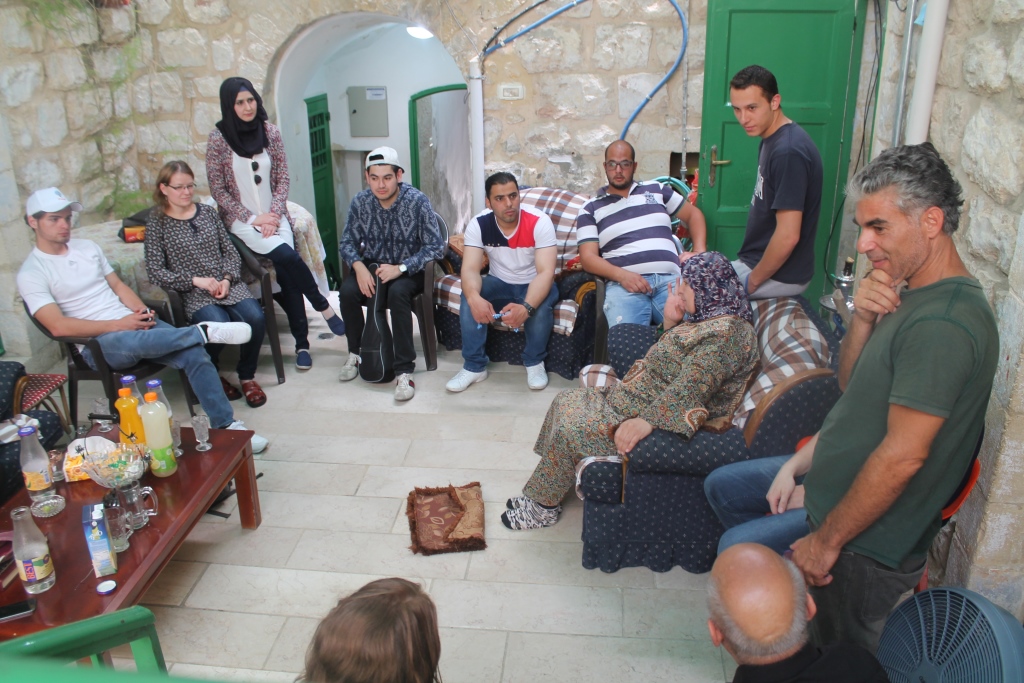 – What is your favorite story while participating in the program?
The center will take the volunteers on trips around Hebron. We visited the makeshift Susiya village just south of Hebron, near Yata. We met a family there living amongst some 300 villagers who were forcibly displaced by settlers and the Israeli army. This happened in the 1980s. Today they live in tents. Talking to and meeting the Palestinians of Susiya really put the plight of the Palestinian people in a context. Sometimes while we're on social media or watching the views we hear about these stories as if they are happening in the abstract or obscurity. However, after visiting Susiya it truly put everything in a context for me. The stories are real. The conflict. And it matters.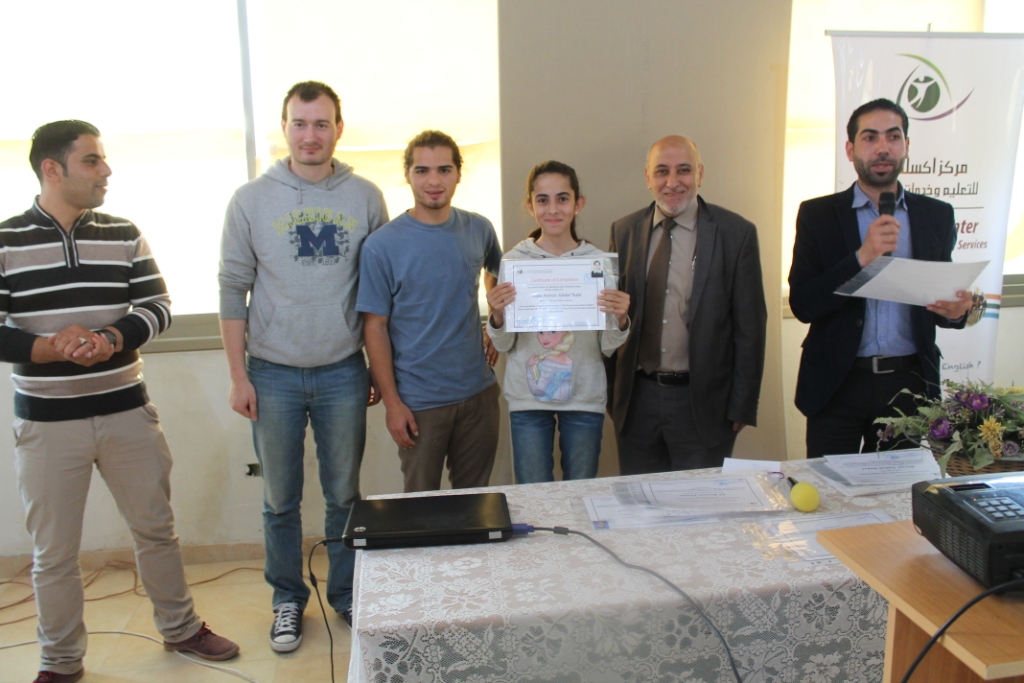 There are several other trips the Center will take the volunteers on. They're all valuable learning experiences.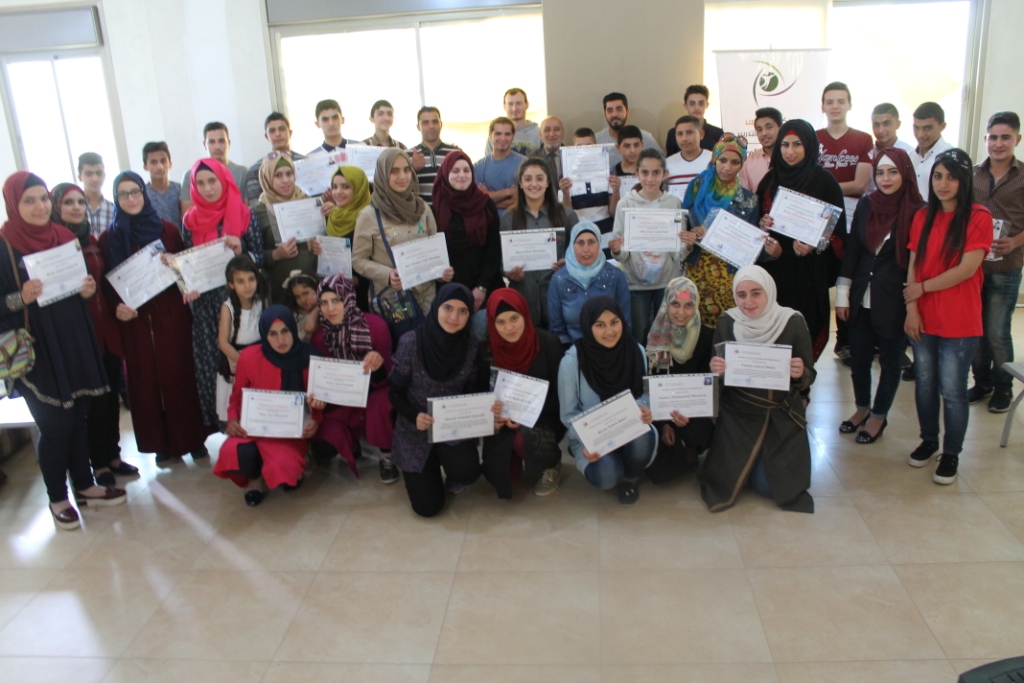 –Which programs did you participate in at the Excellence Center and why did you want to participate in them?
I participated in the "TESA" program – "Teach English, Learn Arabic in Palestine." As someone whose goal is to teaching in the future, this was valuable experience. I had four classes, starter, beginner 1, and two intermediate 1 classes. The English speaking level of these groups of students was vast. So each lesson plan had to be prepared individually and with special care to each groups needs.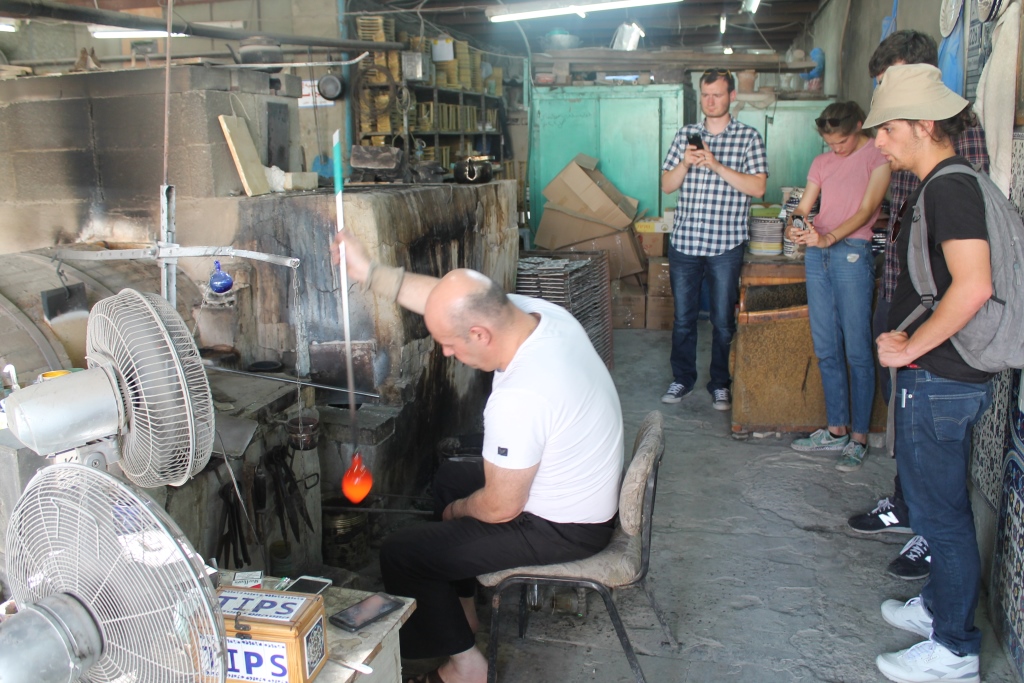 This too, was a learning experience. Teachers do as much work, if not more, at home than while in the classroom. One simply cannot show up to class without a lesson plan. Furthermore, the lesson plans need to be engaging, fun, and easy for students to comprehend. This was perhaps the biggest challenge on daily basis – coming up with such activities. The center will provide several ideas and will encourage the volunteers to come up with their own.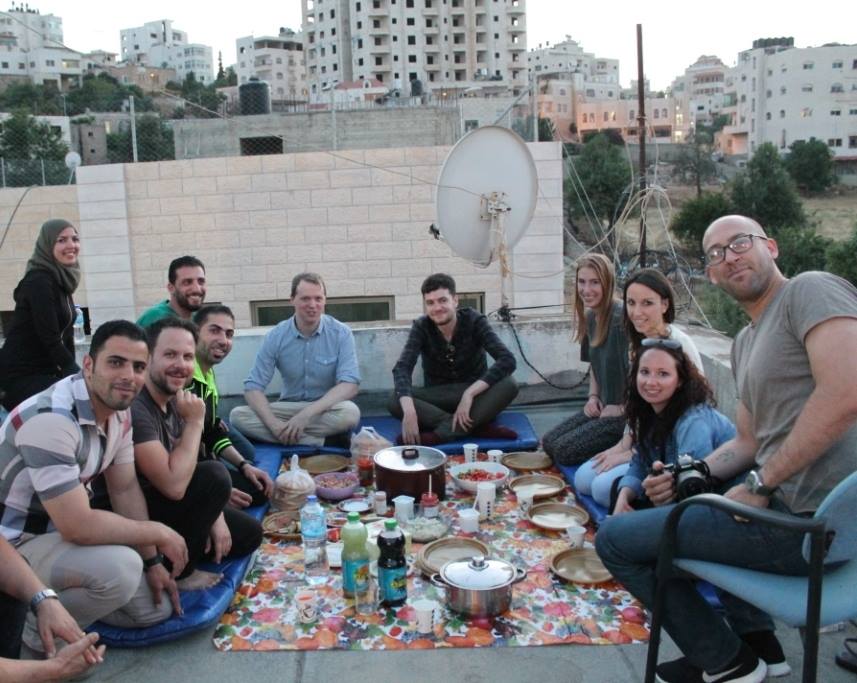 Perhaps the most rewarding experience for volunteers who teach is when students thank them on individual basis. This is why I recommend volunteering for at least two months, so that the volunteer will be able to complete an entire session with the students.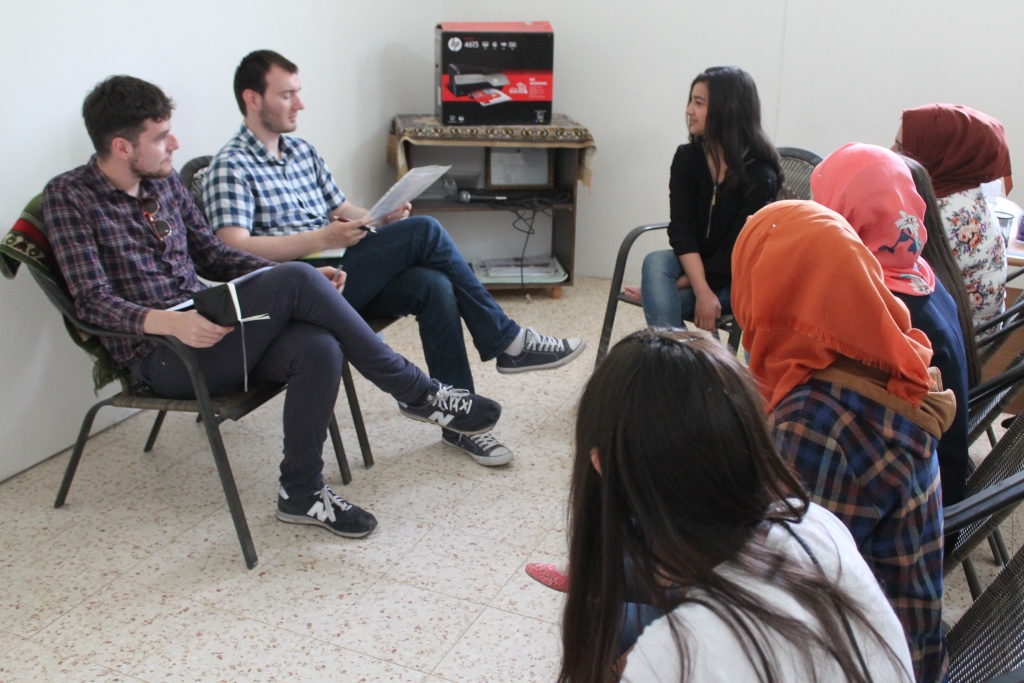 Their gratitude is well worth it. As for Arabic, the teachers are capable of teaching anyone from starter level (such as my self) to more advanced speakers. In the two months I have learned much from my Arabic teacher and would strongly recommend to other's to also take extra lessons in addition to the three hours provided by the Center