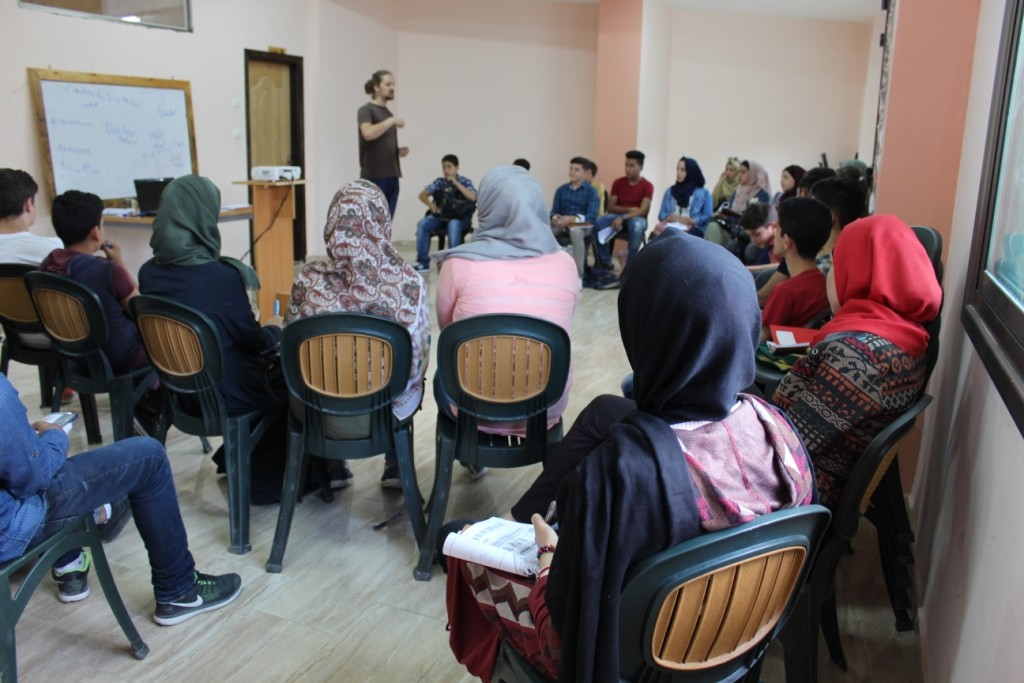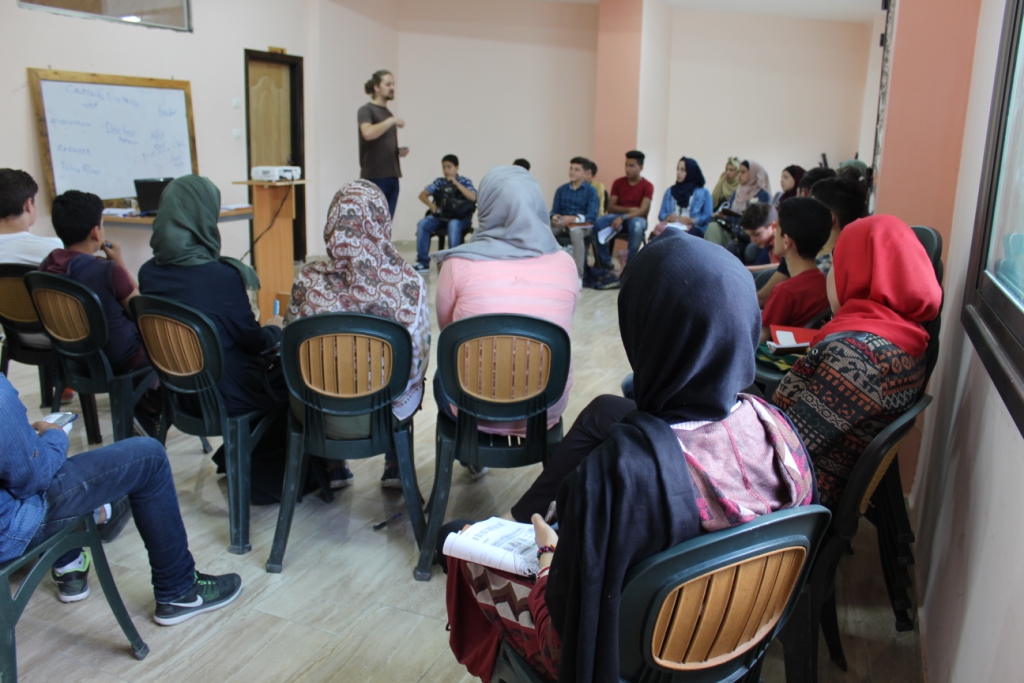 "My name is Mats, I am a Belgian teacher who has joined the Excellence Center for Education & Training Services in Hebron, Palestine. I joined the Excellence Center late September because I want to contribute what skills I have to help the development of Palestine and its people.
Having never been to the Middle East before, it seemed to me that Palestine would be a great place to start my journey. My main passions, excluding teaching and travelling, are history and politics, which further amplifies my reason for coming here. There's only so much you can learn about the Israel/Palestine conflict without ever having been here yourself.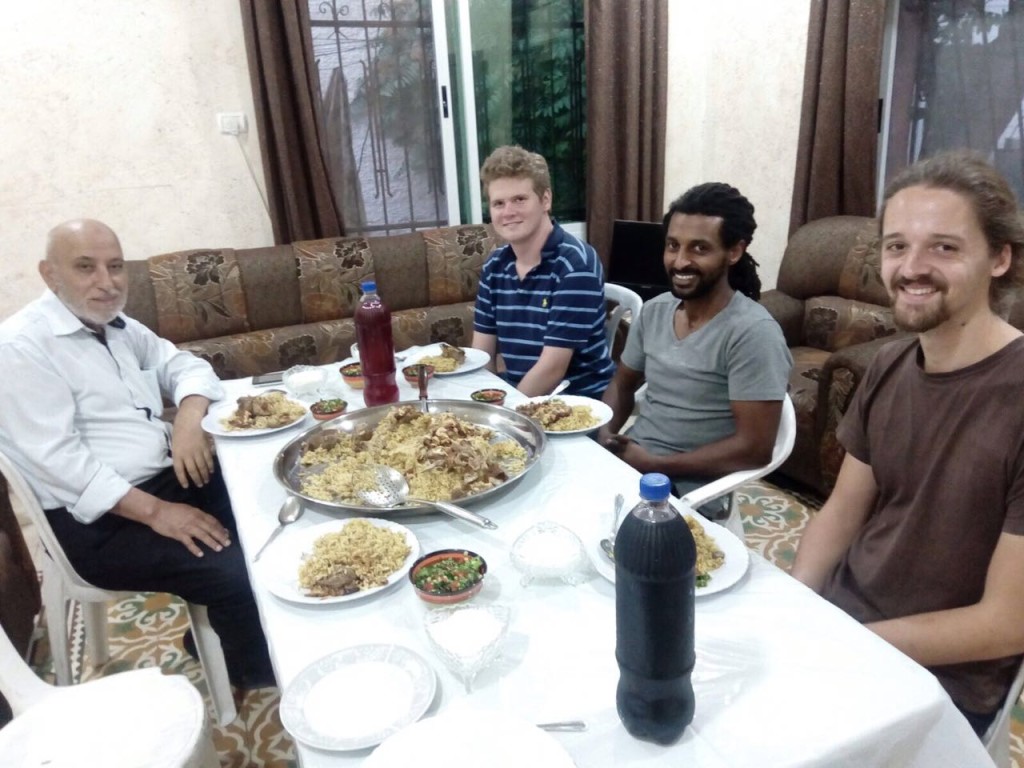 When I first arrived in Tel Aviv and made my way to Hebron, I was immediately stunned by the beauty of the countryside. Passing through Jerusalem and Bethlehem I could see the archetypical Arabian architecture, olive trees and open market places. The people I've met are kind, generous and hospitable with a keen interest on my whereabouts and place of origin.
I am housed with my fellow male volunteers at a 15 minute walk from the Center while the female volunteers stay with a host family in the same city. The Excellence Center provides you with all the basic necessities you would need to live in Hebron as well as providing you with opportunities for sightseeing and cultural events. I have personally never felt unsafe in Hebron and believe that, if you are culturally sensitive and follow the guidelines the Excellence Center will draw out for you, you will have the same experience.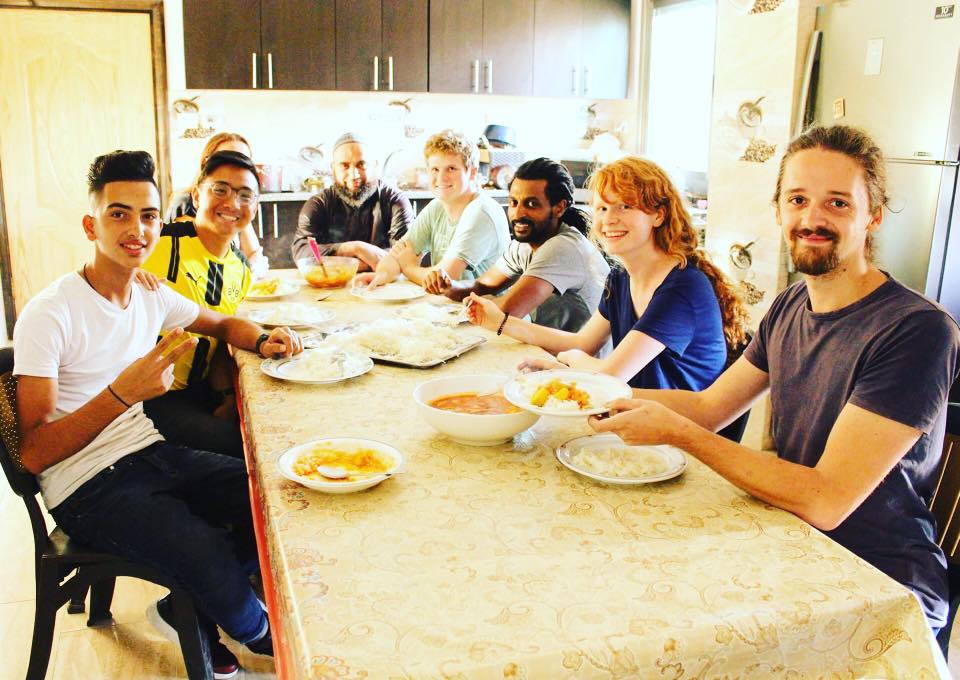 Joining the Excellence Center is a unique opportunity to learn about Arabic culture and language and I hope that it will provide me with a window into the lives of people who I would have never met if it weren't for this program, while also allowing me to share my culture, practices and thoughts with the people I meet and work with. My goal for coming here is to provide Palestinian students with the opportunity to improve their level in conversational English. I believe that this is a great asset to have in a more globalized and competitive world and this will allow them to travel and emancipate themselves.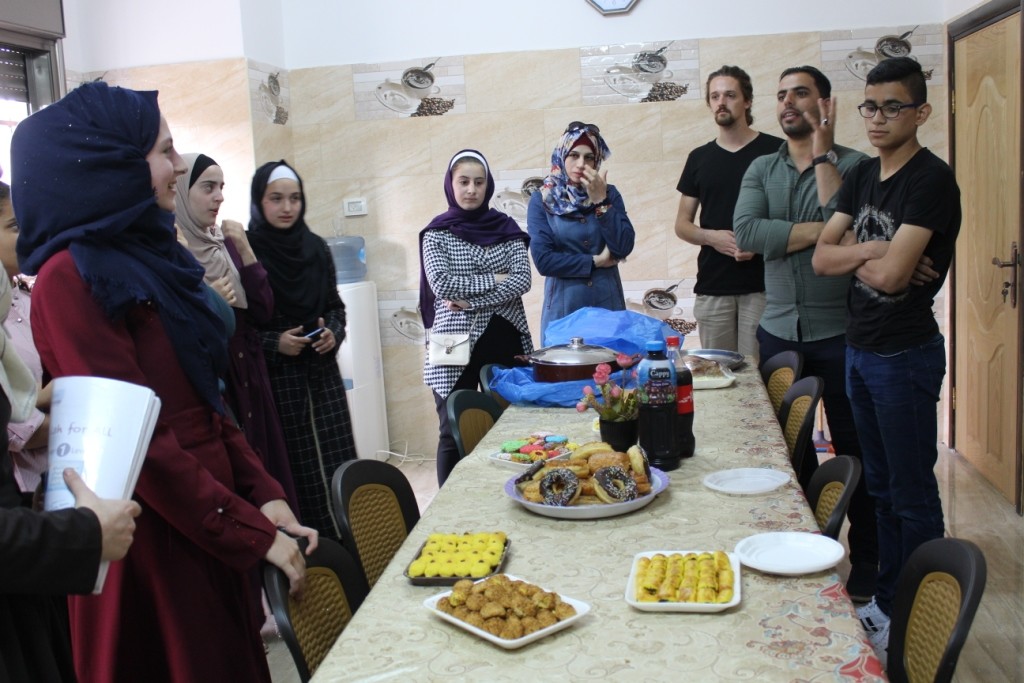 Staying at the Excellence Center is a rewarding and interesting experience. Most days you will arrive at the Center to have breakfast with the staff and other volunteers, after which you'll take private English tutoring or Arabic lessons. In the afternoon I spend most of my time assisting Palestinian teachers in the Starter/Beginner or Intermediate language classes. This is a great way to get to know the people who live here and your classes are a healthy mix of young kids, eager to learn, and university students/professionals who are seeking to improve their English competence. In the evening you'll find plenty of opportunities to sit back and relax with your fellow volunteers (or study your Arabic homework/plan out your lessons/write your articles) or friends you've made along the way. I've only been here for two weeks but every day has been different and exciting in its own way.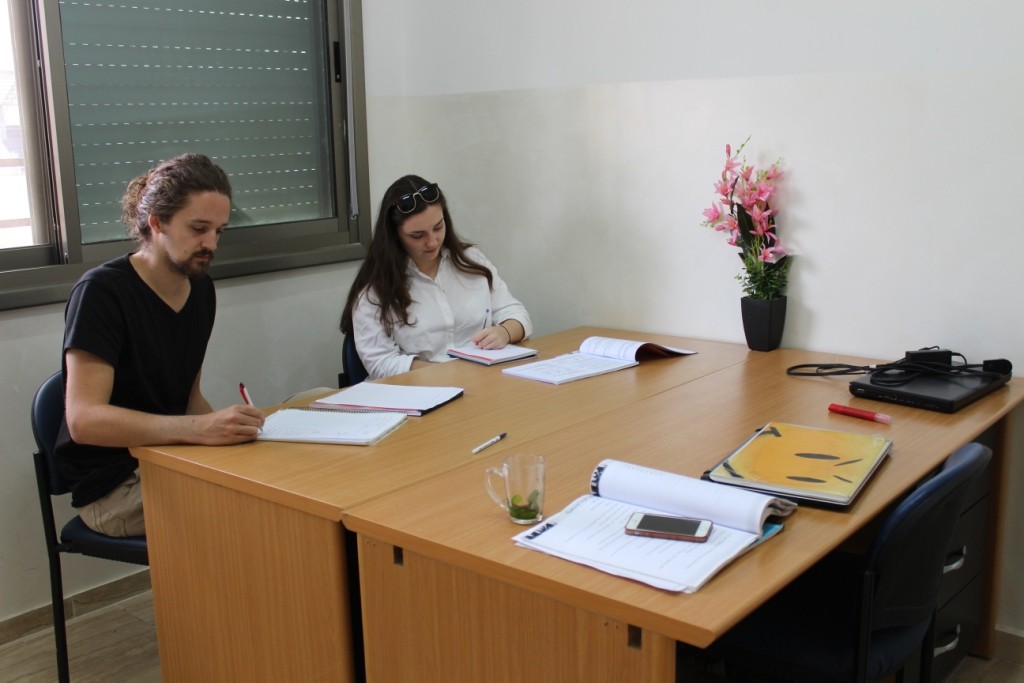 Life in Palestine is very mixed; on one hand you get a clear and unbiased view of life under occupation for the local people. You'll often hear stories that you weren't prepared for. On the other hand it's a vibrant city filled with people who'll wave hello, ask about your name and whereabouts while offering you a cup of tea or coffee. If you're interested in cultural exchange and developing your linguistic skills, the Excellence Center is the place to be."