Literacy Workshop at Al Rahmah Girls' School In Hebron
|
Al Rahmah Girls' School is situated in Hebron and caters for girls' basic education from Grade 1 to Grade 6. It consists of nearly 300 students. It mainly accommodates orphan girls who have either lost one or both parents in the Palestinian – Israeli Conflict. It is mainly funded by the local charity organisations and some local businesses.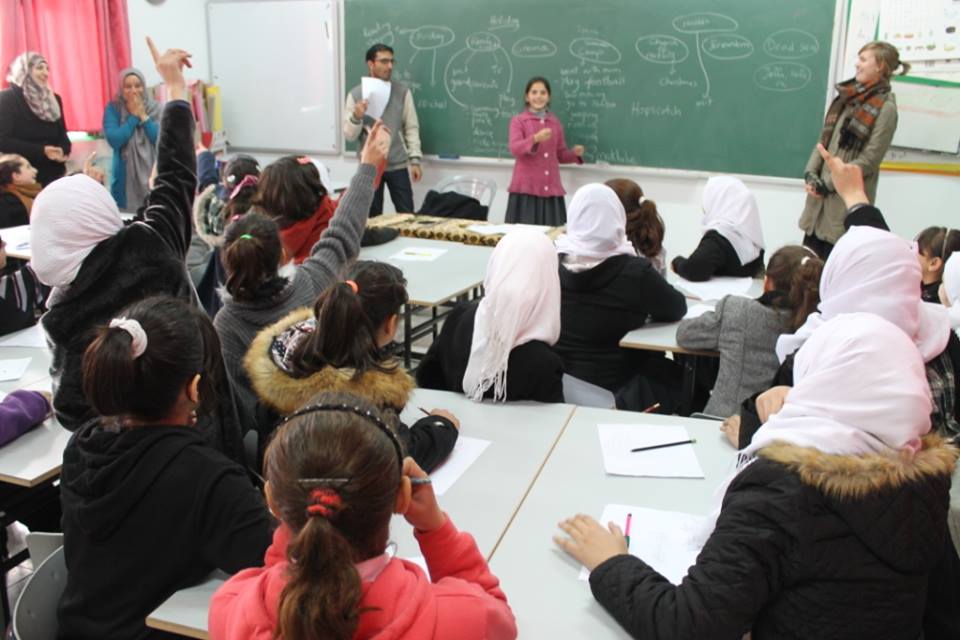 The Excellence Centre teachers and volunteers conducted a literacy workshop at the school. Osama from Palestine, Arshad, Iram and Masood from Australia and Melanie from Canada alongwith 35 students took part in the workshop. The students brain stormed various ways to spend their holidays. Then they had to draw the picture of their favourite holiday. The teachers encouraged them to talk about their pictures and express their feeling about them. There was a variety in their drawings. The drawings and the explanations were unique and showed the excellence and creativity in their thinking.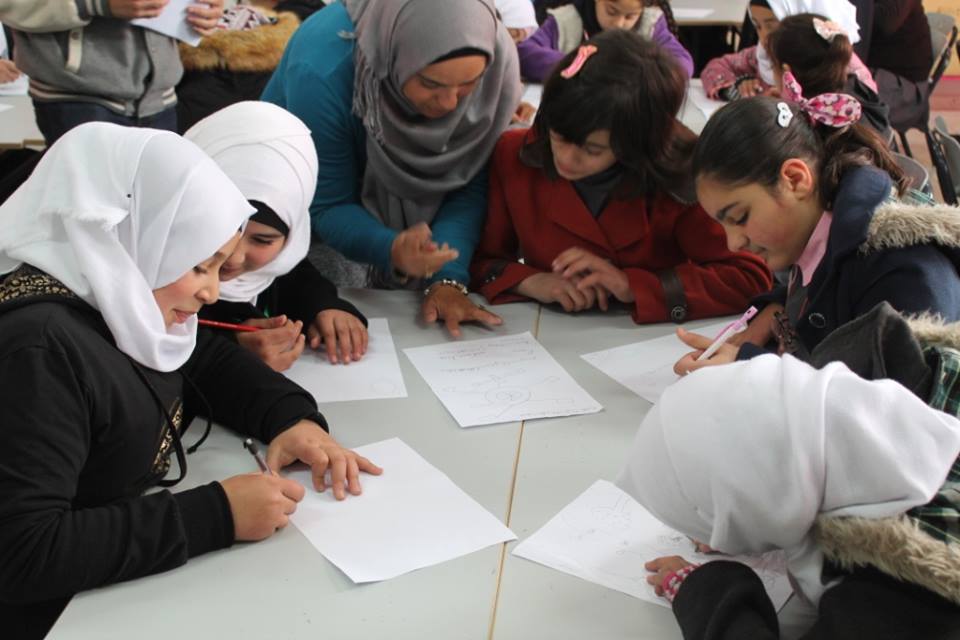 The students gave relevant examples as going to the park to play, or going to visit relatives and grandparents during holidays or picking olives from the family farms, swimming, visiting Al Quds etc were just a few examples of their vibrant imagination. The headmistress of the school, Ms Taghrid Mohtassed, thanked the Excellence Centre Staff and Volunteers for running the workshop.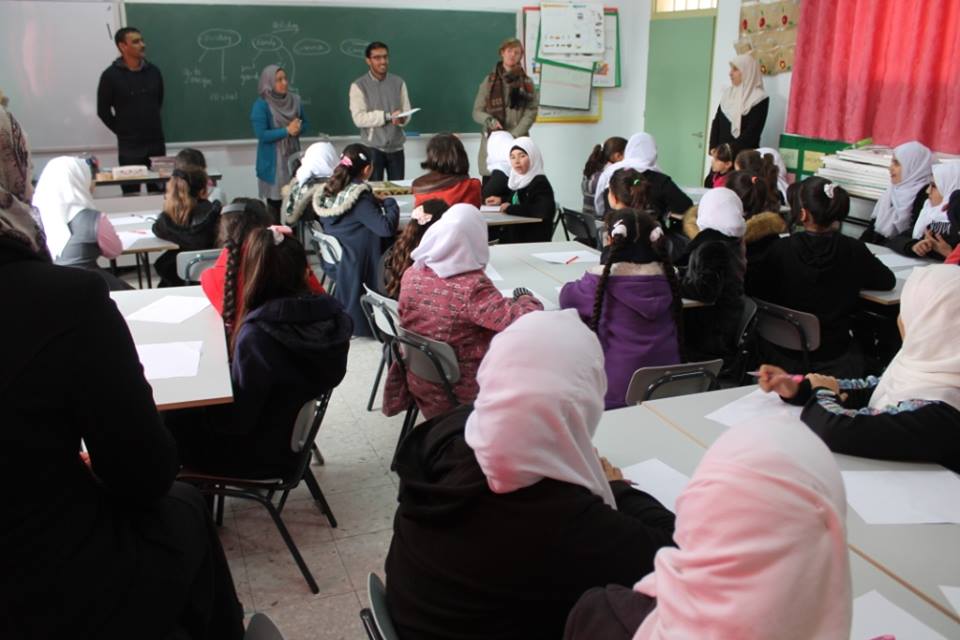 It was a moving experience as children no older than 12, had come up with creative ways to spend their holiday but most of them had not experienced a decent holiday by a long shot. In this turmoil and fight between two nations, these innocent children are dreaming of peace and a bright future. I feel for the students and teachers of Al Rahmah. May commonsense and peace prevail.