Recently the Excellence Center has collaborated with a local NGO, INJAZ whose mission is to provide Palestinian youth with programs to improve their economic and business management skills and knowledge in order to enhance their economic opportunities either as employees or entrepreneurs.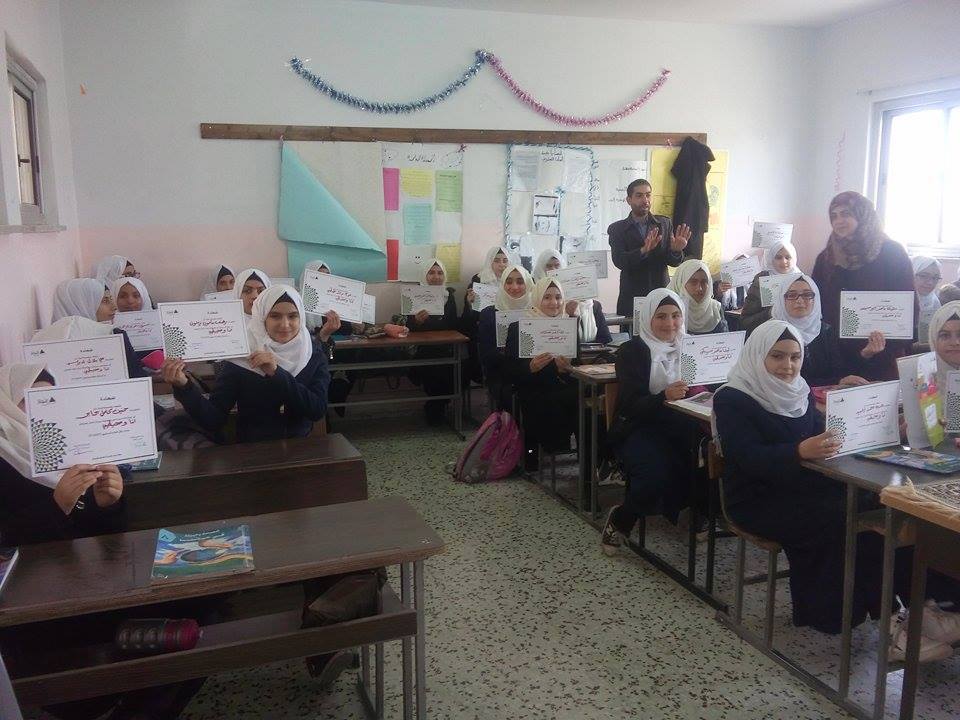 From 10 August to 30 November an INJAZ course was taught by an Excellence Center staff member at Al Shariya girls school in Hebron. The course can be translated as "I am with my surroundings." The teacher's aim with the course is to help students in developing leadership and communication skills that help them learn about themselves and their community.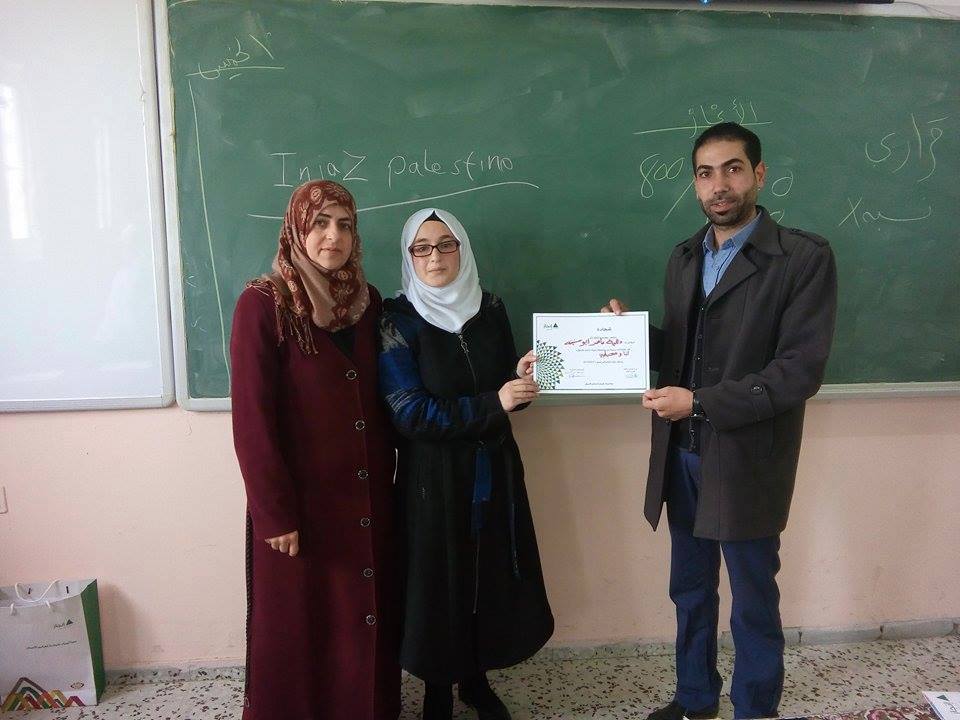 The course concentrates on students and their community. It helps students to form and answer questions such as "Who am I?"  It also teaches students how to communicate with others and about the "power of words" which is mainly carried out through various dialogues. Other topics of the course include, relationships with others, aims in life, decision making, conflict resolutions, and problem solving.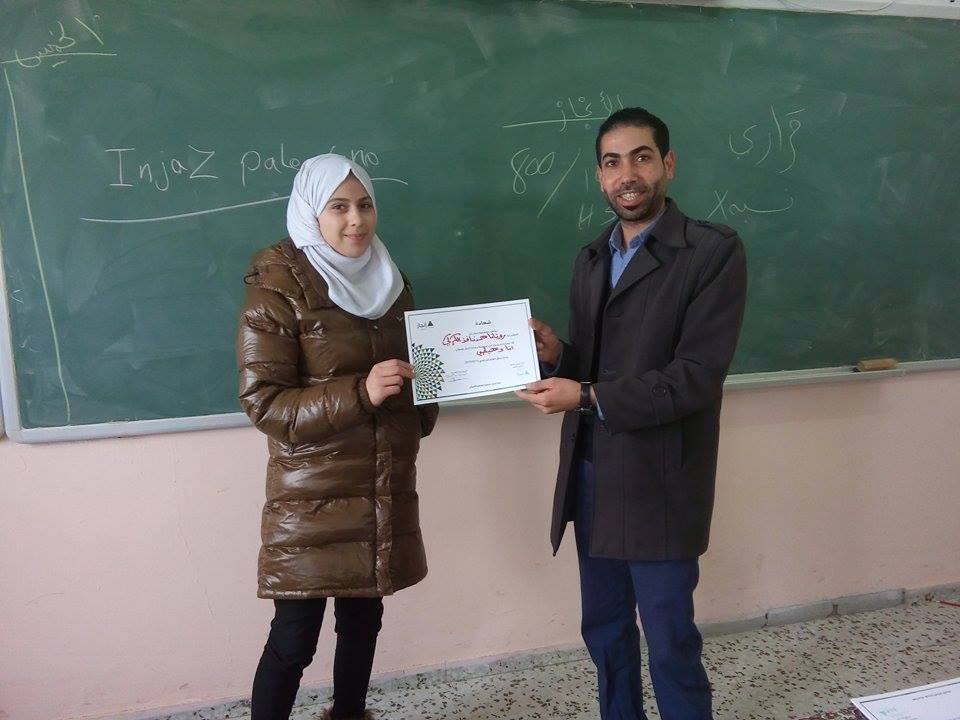 The teacher of this course, Osama Abu Hussian who works as Community Activities Coordinator at the Excellence Center, said he volunteered to teach it in order support students in developing these skills which will help them in their community and friends and family.